Hong Kong is a special administrative region of China, the official name is Hong Kong SAR (Special Administrative Region). Hong Kong has the best of both worlds; an impressive and busy city, but also beautiful nature. It is a combination between the East through influences from China and the West through ancient influences from the United Kingdom. A city we came to love when we lived here for five months.
What you can expect from Hong Kong
Language: Hong Kong has two official languages; Chinese and English. This means that all (road) signs are in both languages ​​and that official bodies also have a sufficient level of English.
Payment methods: In Hong Kong there are many ATMs and exchange offices where you can get Hong Kong Dollars. Paying with a credit card is not possible everywhere, cash is still the most used in many places.
Power outlets:In Hong Kong the power plugs and sockets are of type G and D. The standard voltage is 220 volts.
Time zone:the time difference between the Netherlands and Hong Kong is seven hours in winter time and six hours in summer time. Hong Kong does not use different winter- or summer times.
Traffic: In Hong Kong, driving is on the left, as is the case in the United Kingdom.
Visa:If you stay in Hong Kong for less than 90 days, a so-called visa on arrival is sufficient. Do you want to stay for more than 90 days? Then we recommend you to contact the embassy.
Currency: Hong Kong Dollar (HKD).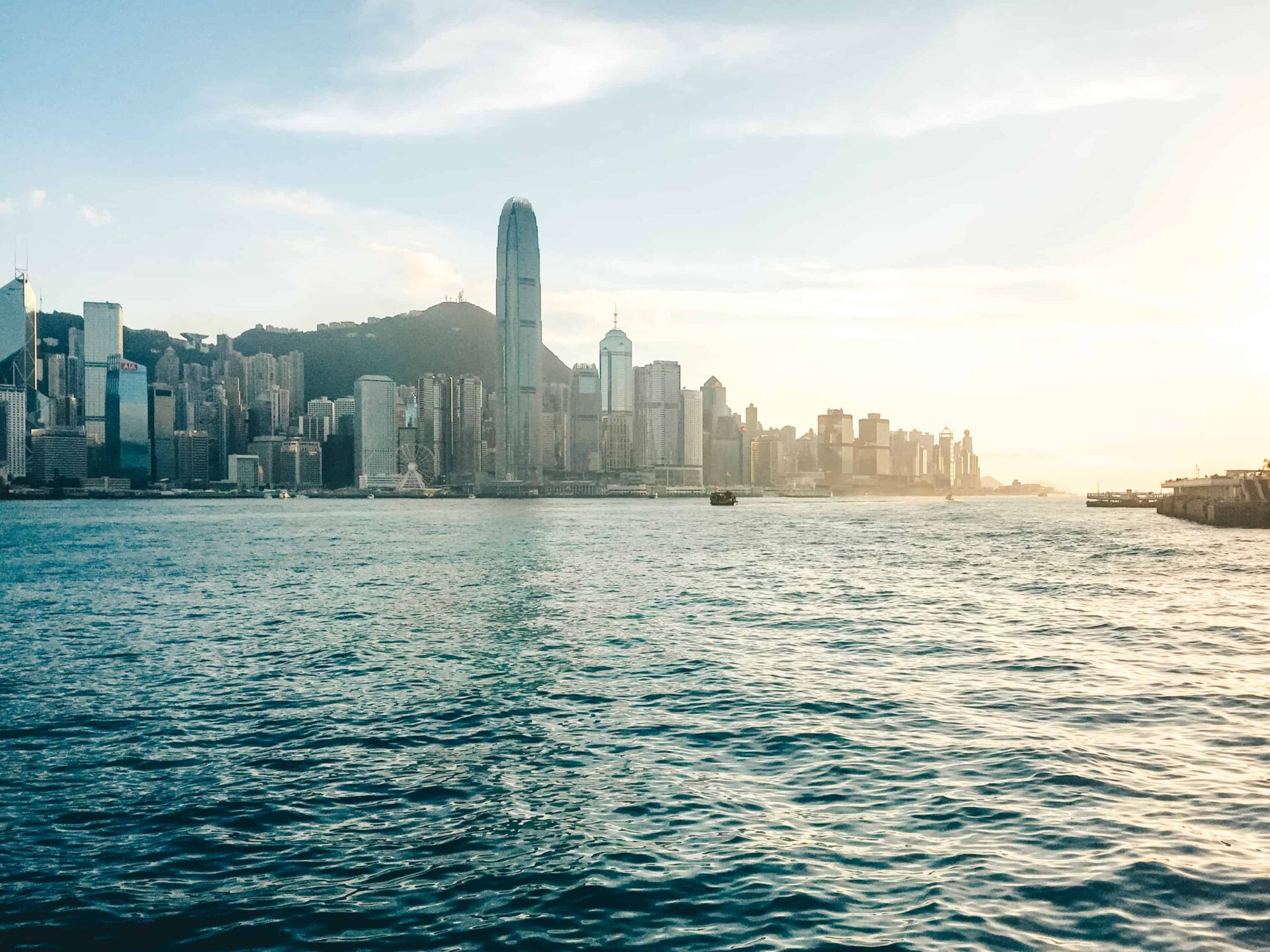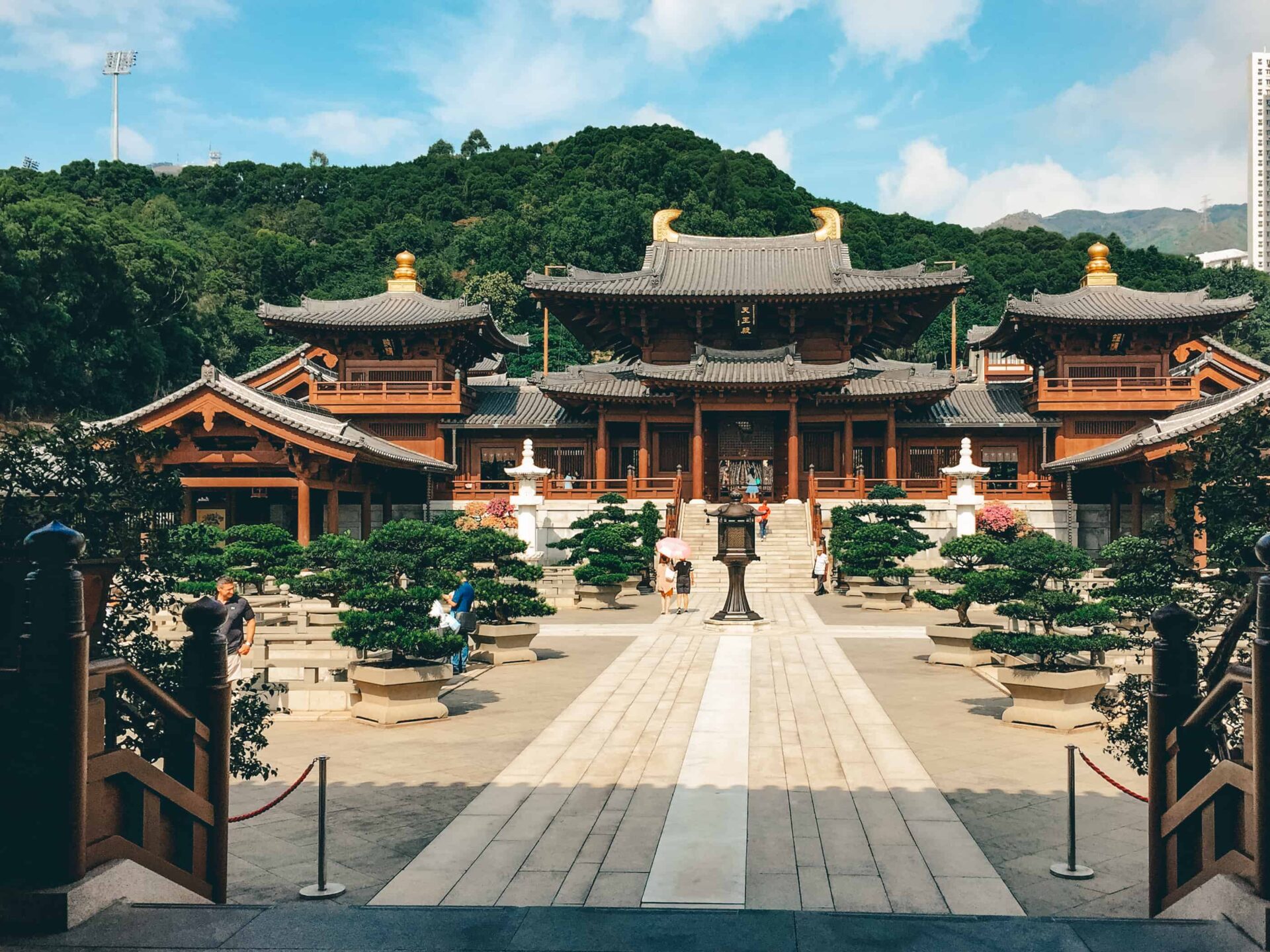 Best time to visit Hong Kong
Hong Kong has a warm maritime climate, which means that the winters are warm and relatively dry and the summers are tropically warm with high humidity. This humidity is mainly high from March to September and can even reach 84%. In addition, you also have a chance of cyclones and tropical storms during that period.
Temperatures generally do not drop below 15 degrees Celsius in winter and rise to an average of 32 degrees Celsius in summer.
Hong Kong is easy to visit all year round, but if you want to avoid extreme weather conditions, spring and autumn are ideal for your visit. The risk of storms, cyclones and very high humidity are low, while you can still enjoy the pleasant temperatures.
Our articles about Hong Kong
Hong Kong International Airport (HKG) is known as one of the best and busiest airports in the world. Thanks to its location, Hong Kong is also an important aviation hub, with more than 120 airlines flying to Hong Kong International Airport. From the airport you can travel by train, bus and taxis to the rest of the city. The Airport Express, which travels from the airport to Hong Kong Island within just 24 minutes, is particularly popular. This train journey will set you back only HKD 115 per person.
Thepublic transport in Hong Kong is both very well organized and affordable. The Octopus Card is indispensable for public transport in Hong Kong. Read here about where you can use the Octopus Card in Hong Kong.
MTR Metro
One of the most used modes of transport in Hong Kong is the metro. The network runs throughout the country, the stations are spacious and clean, the information is clear and the metros themselves often run every few minutes. You can easily check in at the entrances and exits with the Octopus Card. Here you can read everything aboutthe Mass Transit Railway (MTR).
Bus
Buses are available in places that the metro does not cover. In Hong Kong these are often double-deckers. Also here it is easy to pay with the Octopus Card when boarding. The buses do not run according to a specific schedule but pass most stops several times each hour. In addition to the large double-deckers, smaller vans sometimes also run on some less busy routes.
Nice tip: choose a nice bus route, sit in the first row of the double-decker bus at the top and enjoy the beautiful views!
Hong Kong Tram
This mode of transport can only be found on Hong Kong Island. The routes run between Central and Causeway Bay. You pay for this tram afterwards when you get out, and is again done with the Octopus Card. A ride costs only 2.6 HKD.
Star Ferry
This ferry makes the crossing from Kowloon to Hong Kong Island, and offers a nice view of both skylines. You can buy a ticket at the pier or pay with the Octopus Card.
MostHong Kong taxis are abundantly available and surprisingly cheap. The taxis work by means of a taximeter with a standard starting rate. It is nice that these meters do not run on time, hence traffic jams in the city do not make the taxi ride extra expensive. Despite the fact that English is an official language in Hong Kong, not every taxi driver speaks English (well). It is therefore useful to have the Chinese address on paper or in your telephone with you.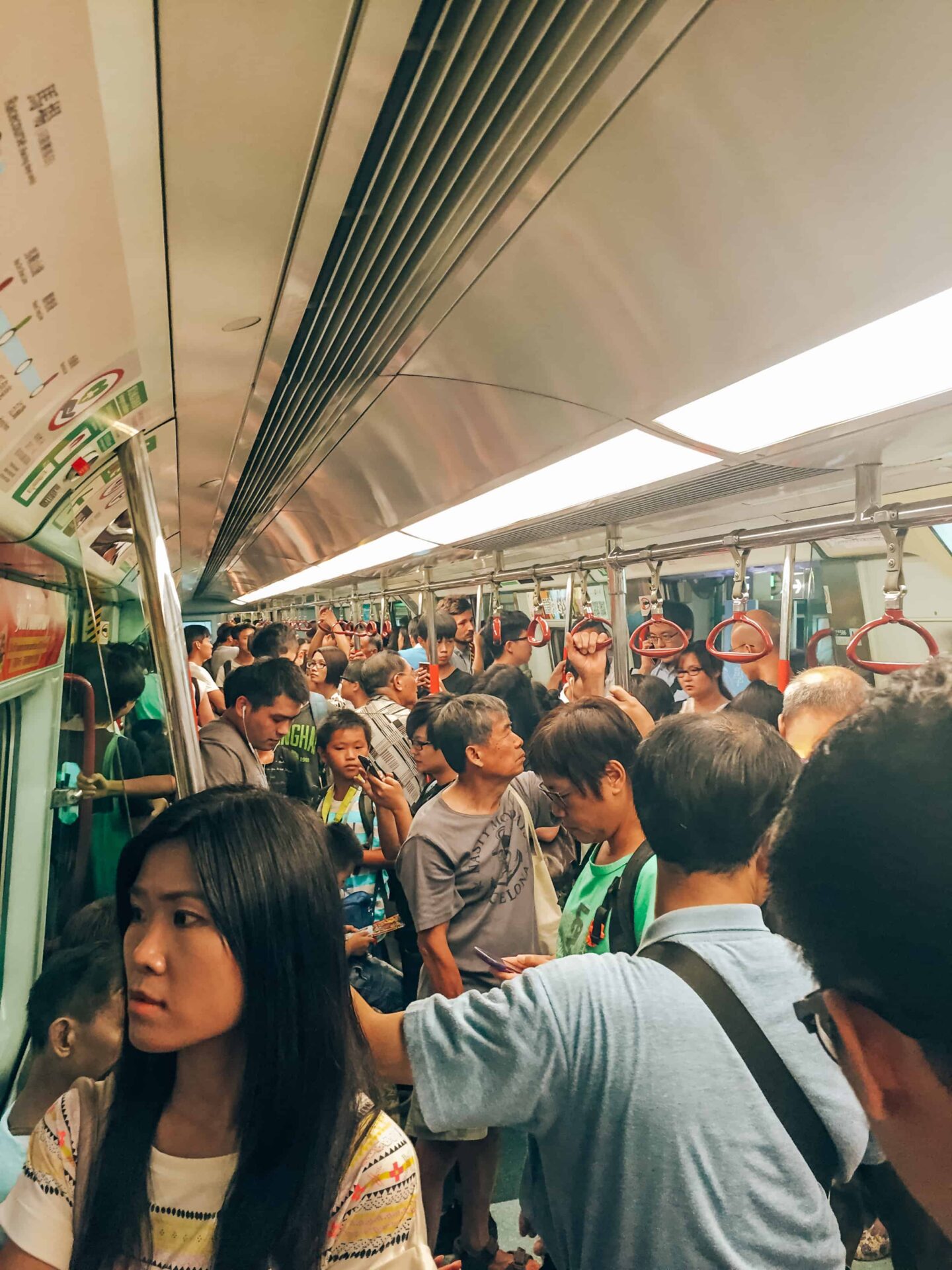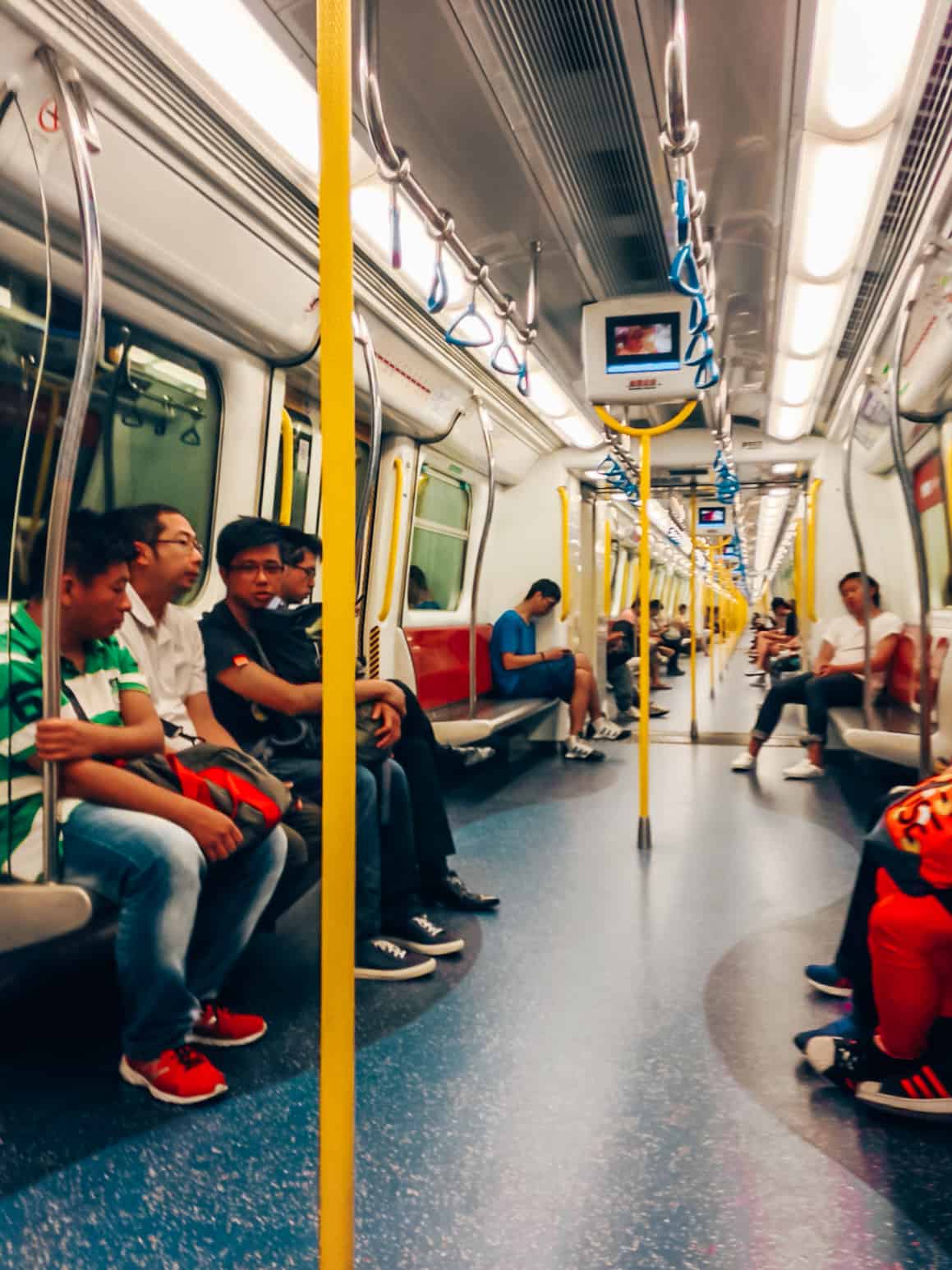 Number of days in Hong Kong
We lived in Hong Kong for five months and even then continued to discover new and special places in this metropolis every day. But how long do you plan a vacation or layover in Hong Kong?
Hong Kong has so many diverse sights that you can easily fill a week without every day being the same. Especially if you want to get a good taste of the atmosphere but also want to visit Ocean Park or Disneyland, we recommend planning at least a week. Do you also want to visit (the casinos in) Macau, then you need an extra day.
If you are less interested in these parks but still want to experience the real Hong Kong experience, you could get far in about four days.
If you really don't want or can't stay in Hong Kong for more than one or two days, choosing between all the sights will get difficult. Then make sure that you no longer suffer from jet lag and that you start the day early. In that case, we recommend to select sights in the city and to spend less time in Hong Kong's nature. Despite the beautiful and diverse nature, the city with its rich culture makes Hong Kong unique.
Where to stay in Hong Kong
The best place for a hotel, hostel or apartment varies per person, depending on your budget and wishes. With hundreds of hotels in Hong Kong, there is something for everyone.
Since the MTR will be an important mode of transport during your stay in Hong Kong, we recommend choosing a hotel that is close to an MTR station. This way, all attractions, even those that are not within walking distance, are easy to reach and you get the most out of your visit to Hong Kong!
Most hotels can be found in Kowloon and Hong Kong Island. Nathan Road in Kowloon is one of the favorite places to stay in Hong Kong for many.