De Octopus Card, het is een begrip in Hong Kong. Bijna elke inwoner van Hong Kong heeft er een of zelfs meerdere, en wanneer je Hong Kong bezoekt kan je eigenlijk ook niet zonder.
De Octopus Card is een elektronische chipkaart waar een bepaald saldo op staat. Dit saldo kan je opwaarderen, en daar kan je mee betalen. Waar kan je deze kaart dan gebruiken? Nou eigenlijk bijna overal. Je gebruikt hem voornamelijk voor het openbaar vervoer. De MTR, bussen, de Hong Kong tram en de Star Ferry, bij allemaal kun je met de Octopus Card betalen. Lees hier alles over de Mass Transit Railway (MTR).
Maar dat is zeker niet alles. Met de Octopus Card kun je ook bij supermarkten, fast food restaurants, 7-Elevens, bioscopen, winkels en nog veel meer betalen. Het enige wat je hoeft te doen is de kaart voor de kaartlezer te houden, en het bedrag wat je moet betalen wordt afgeschreven. Dit is als reiziger ontzettend handig wanneer je twijfelt met hoeveel saldo je je kaart wil opwaarderen. Wanneer je bang bent dat je na het reizen met het openbaar vervoer geld overhoudt, is er niets verloren; je betaalt met het restant gewoon je boodschappen!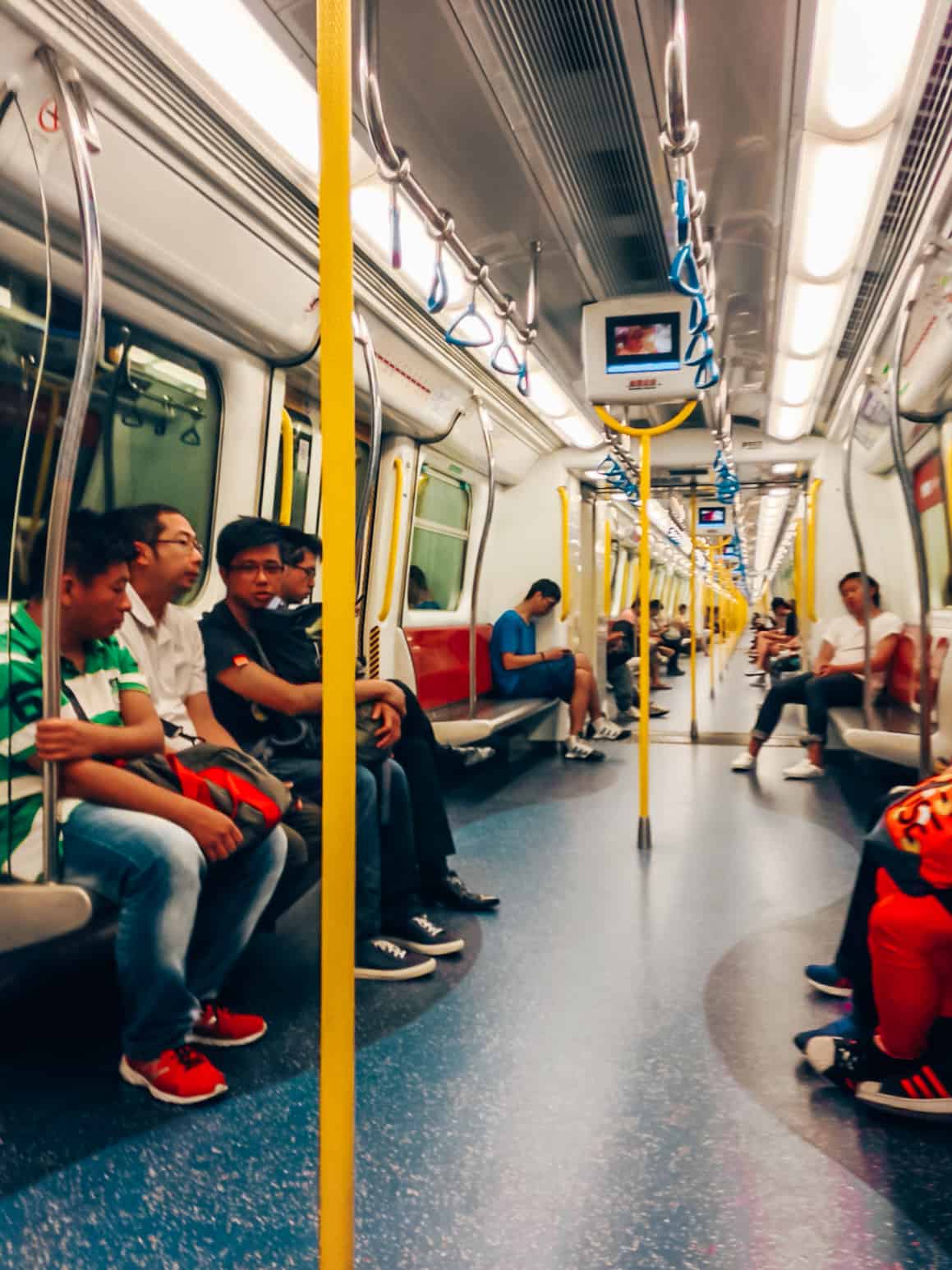 Verschillende soorten van de Octopus Card
Er zijn verschillende Octopus kaarten. Voor toeristen zijn er eigenlijk twee goede opties:
Sold Toerist Octopus Card: deze octopus kaart koop je, en kost 39 HKD. Wanneer je Hong Kong verlaat is het een mooi souvenir aan deze indrukwekkende stad. 

On-Loan Octopus Card: deze kaart koop je niet, maar leen je voor een periode van maximaal 90 dagen, hier zit 50 HKD aan statiegeld op. 
Bij aankomst op het vliegveld van Hong Kong, kun je direct op het vliegveld al een Octopus kaart kopen. Dit raden wij dan ook zeker aan, zodat je gelijk gebruik kan maken van de MTR om in het centrum te komen. 
Het saldo op de octopus kaart is ook heel makkelijk weer op te laden. Dit kan op heel veel plaatsen waaronder op elk MTR station en bij de 7-Eleven, een supermarkt die je op veel stations en plaatsen vindt. 
Wij hebben tijdens ons verblijf in Hong Kong heel veel gebruik gemaakt van de Octopus Card. In het begin voornamelijk in het openbaar vervoer, maar gaandeweg gingen wij, net als de inwoners van Hong Kong, deze handige kaart voor allerlei dingen gebruiken. Mocht je voor langere tijd in Hong Kong blijven of mocht je daar net als wij gaan studeren, overweeg dan ook om een persoonlijke Octopus Card aan te vragen. Wij hebben beide na verloop van tijd via onze universiteit een Student Octopus Card aangevraagd. Hiermee kregen wij korting op het openbaar vervoer.