Traveling is fantastic and the experiences and memories you create are extremely valuable. However, when after a long time the memories start to fade, good photos help you relive them. We often get the question which camera, in our opinion, is most suitable for traveling. As the well-known saying from photography goes; the best camera (for traveling) is the camera you have with you!
What you should consider when buying a camera for traveling
One of the things we love most about traveling is that you can experience amazing things at the most unexpected moments. When you go out to visit something, you probably won't forget to bring your camera. But of course you'll see that during an evening stroll, when you are not carrying that heavy (DSLR) camera that has been hanging around your neck all day, you will experience a beautiful or special moment. The best camera for traveling is therefore one that meets all your technical needs but also one that you happily always to take with you. It is lightweight and can take a beating. A digital mirrorless camera is often compact and lightweight, but offers you the flexibility of compatibility with different lenses and superior quality.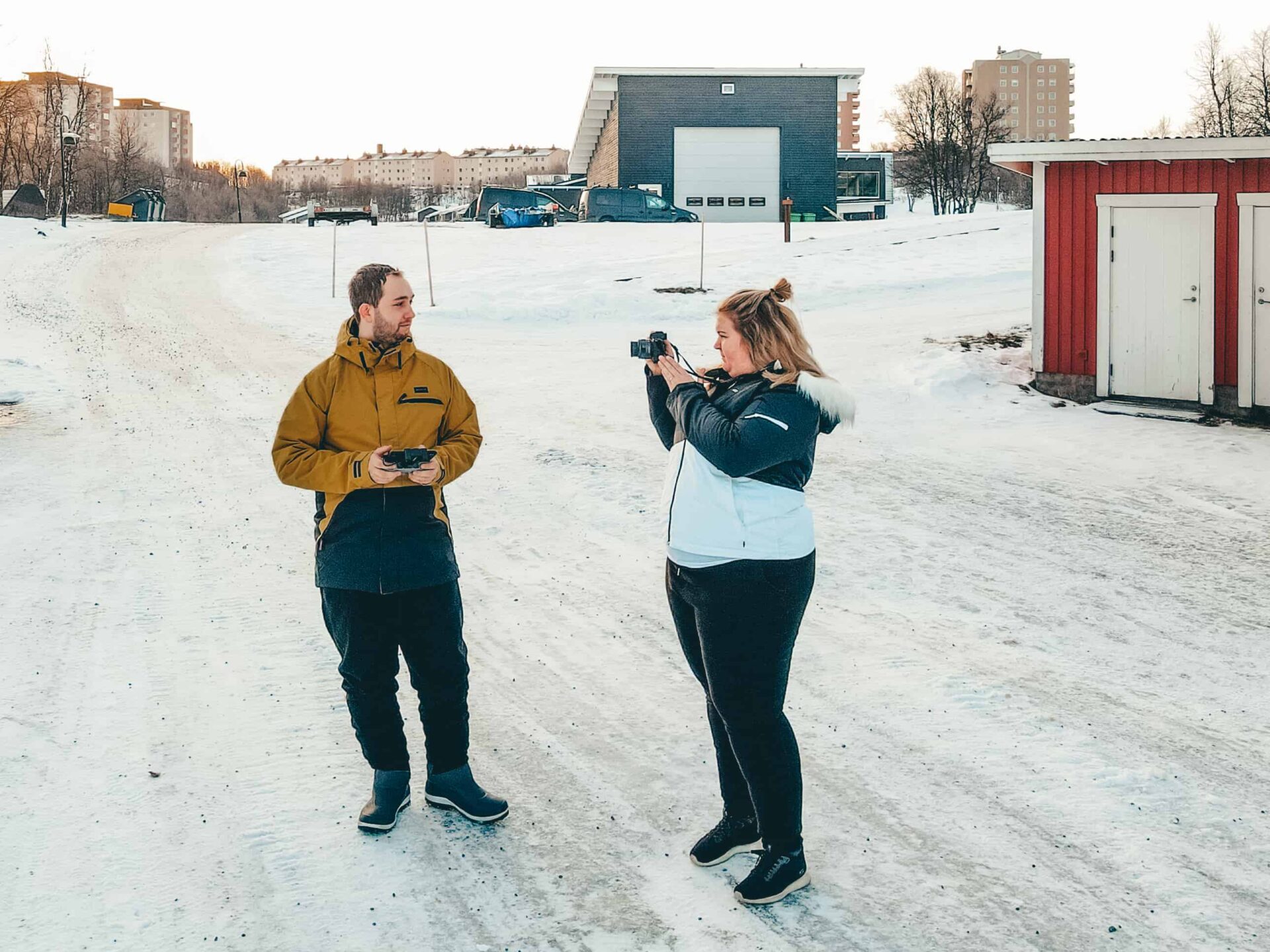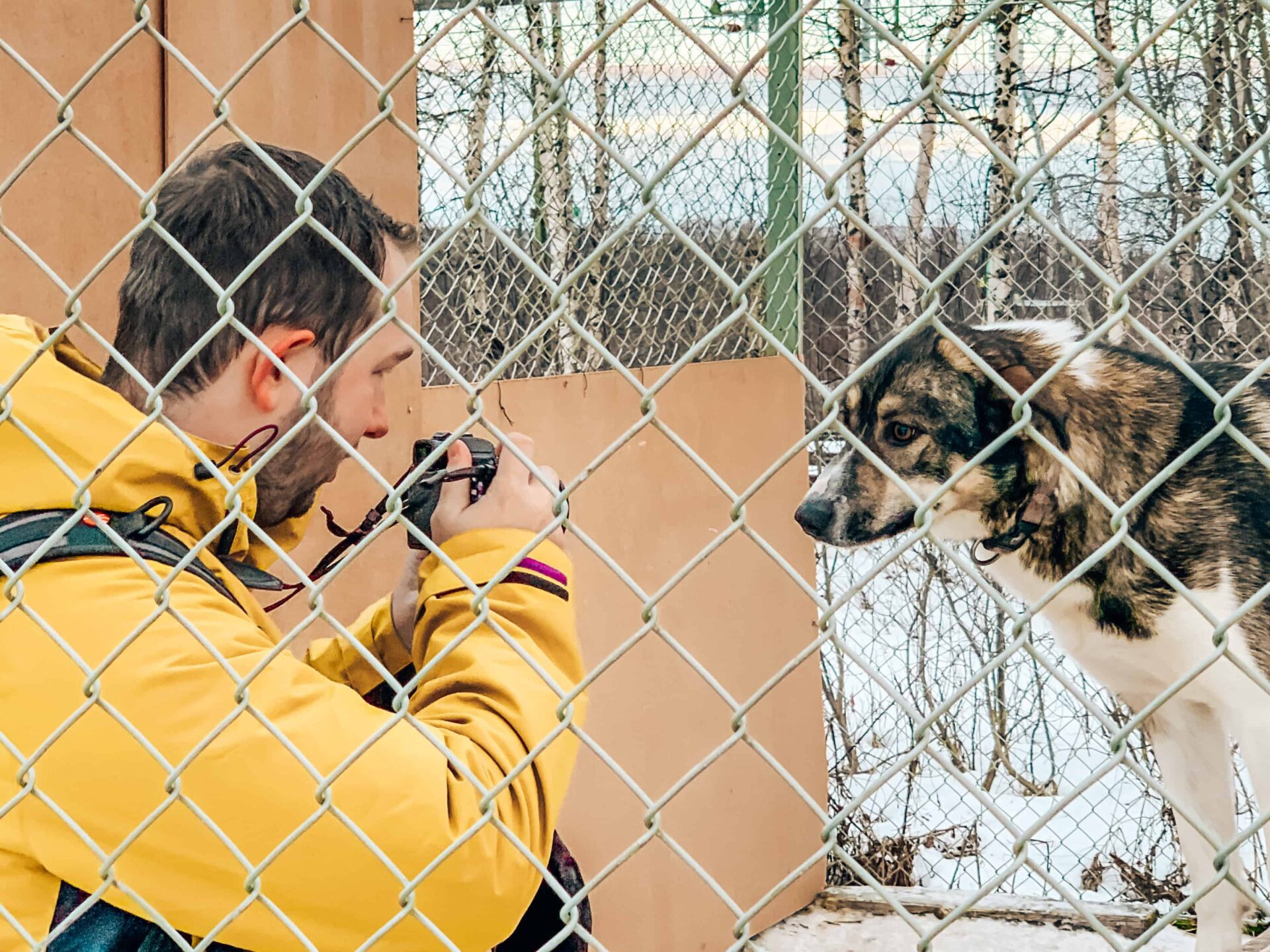 Why we write about the Canon EOS product line
We are very enthusiastic about the Canon EOS camera line in which all these aspects come together. Just like you, we did some proper research before choosing a camera. After comparing various brands and models, we arrived at the Canon EOS M50. After taking this camera with us on several trips, we want to provide you with all the useful information in one article. This is how we help you choose the best camera for traveling. We are writing this article out of enthusiasm and are not paid for this by Canon. In this article we will go into more detail about this particular camera, but many of the things we mention also apply to other digital mirrorless cameras and the Canon EOS product line.
Specifications of the Canon EOS M50
The Canon EOS line contains a number of very compact mirrorless cameras that have a very comfortable grip. The absence of mirrors as in a Digital Single-Lens Reflex (DSLR) camera makes these cameras a lot more compact and lighter. The handgrip feels nice and allows you to hold the camera well and firmly. Even when it is warm and your hands are sweating or when it is cold and you wear thin gloves, for example. Because these digital mirrorless cameras works with interchangeable lenses, the lens can have a lot of influence on the overall size and weight. The larger and heavier your lens, the more the camera will tilt forward (and the more space it will take up in your luggage, of course). In addition to choosing the camera, choosing the right lens is therefore just as important. We have opted for an all-round lens of limited size. You will read more about this later.
Processor (the brain of your camera)
In addition to the ergonomics and the low weight, which ensure you will always enjoy taking this camera with you, the performance is very impressive. A digital camera has to convert the image to a digital file via a processor. The performance of this processor has a significant influence on the final quality of your capture and the speed with which it is ready for taking the next photo. In the Canon EOS M50 you will find a DIGIC 8 processor which is incredibly powerful and fast. You will also find this processor in Canon cameras for the professional market (for example the EOS RP).
This processor is capable of capturing a lot of detail even with low light. It can also process a lot of Frames Per Second (FPS) and record 4K video with a high dynamic range.
When comparing camera specifications, it is important to understand what you are actually comparing. The Frames Per Second (FPS) is a perfect example of this. The amount of information that your processor has to process depends on the quality of the photos and video you record. For example, in the settings of your camera you can often choose between the amount of pixels that you capture (for example 10 or 24 MP), whether you want to save the photos in JPEG or RAW and whether you want to record a video in HD or 4K. The amount of information that the processor has to process determines how long it takes. In short; when comparing the FPS or other specifications, make sure that the other settings or preconditions are the same. For example, you can often find the maximum FPS for 4K recording or at a number of Mega Pixels in the specifications to arrive at a fair comparison.
The quality of the display is often forgotten when choosing a digital camera. More than once we have heard the comment that a camera is made for taking pictures and video, not for viewing them. This is a major fallacy. You cannot photograph or record what you do not see. And even after you have taken a picture, it is important to be able to see whether the photo is of good quality. This means that you want to be able to properly assess the sharpness and color depth (dynamic range) and that you want to be able to see the entire photo (not cropped). A low-quality screen turns a photographer into a cook without smell and taste.
The Canon EOS M50 has an LCD TFT screen with great clarity and resolution. But that is not all. The screen is fully rotatable and tiltable. If you want to take a selfie or film yourself, you can therefore turn the screen towards you so that you see exactly what you are recording. This also makes the camera very suitable for recording professional vlogs or for taking photos above your head or low to the ground. From our own experience we can tell you that it is nice not to have to lie flat on your belly when you want to take a beautiful macro photo of a flower.
This camera also offers a solution for those who are used to taking photos via the viewfinder and not the display. The viewfinder is actually also a small screen with high resolution, but in our opinion the experience is equal to that of an analog camera with viewfinder.
The small size of the camera means that it cannot store a huge battery. When we are on the road all day and take a lot of photos and videos, one battery is sometimes not enough with this camera. This is especially the case when it is very cold outside. Fortunately, Canon has thought about this and incorporated an incredibly easy to replace battery in the handgrip. In about 5 seconds you can change the battery and continue taking photo's, so you don't miss anything. Especially if you film a lot in 4K it is advisable to bring an extra charged battery.
As we already described, a digital mirrorless camera works with interchangeable lenses. This means that you are almost infinitely flexible in the type of images you want to capture. A telephoto or zoom lens is perfect for safaris. Lenses with a wide angle of view make it possible to get that iconic building completely in view, even in narrow streets. When choosing a camera, it is good to look at the lenses that are available and whether you can use them to capture the images you have in mind. Unfortunately, some brands only have a very limited amount of (affordable) lenses. We usually travel with only one or two lenses. An all-round lens with limited zoom range and a zoom lens for capturing objects at a greater distance.
We would advise you, if you have a budget in mind when choosing a camera, to include the costs of the lenses. All the footage you capture reaches your camera through the lens. By cutting back too much on this, you will never get the potential out of your fantastic camera, which is a real shame. The most expensive lens is by no means necessarily the best, but it is often wise to resist unrealistic offers of cheap (unbranded) lenses.
For the professional photographers who sometimes apply hours of post-production to one or a few photos, connectivity is often not that important. But if, like us, you would like to quickly share your photos on social media, or just want to transfer that nice group photo to your laptop, then it is important to consider this in your choice. The Canon EOS M50 has all the technologies you could possibly want to use for this, such as WiFi, Bluetooth and NFC. With the app on your phone or laptop, you can transfer your footage within seconds.
In addition to these wireless technologies, the camera has various connections (USB, HDMI, Microphone and a hot shoe). This allows you to display your footage directly on a screen. However, it also allows you to use external flashes, microphones, electronic gimbals and other equipment, among other things.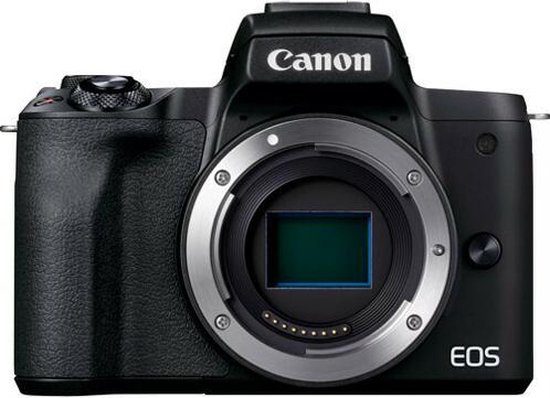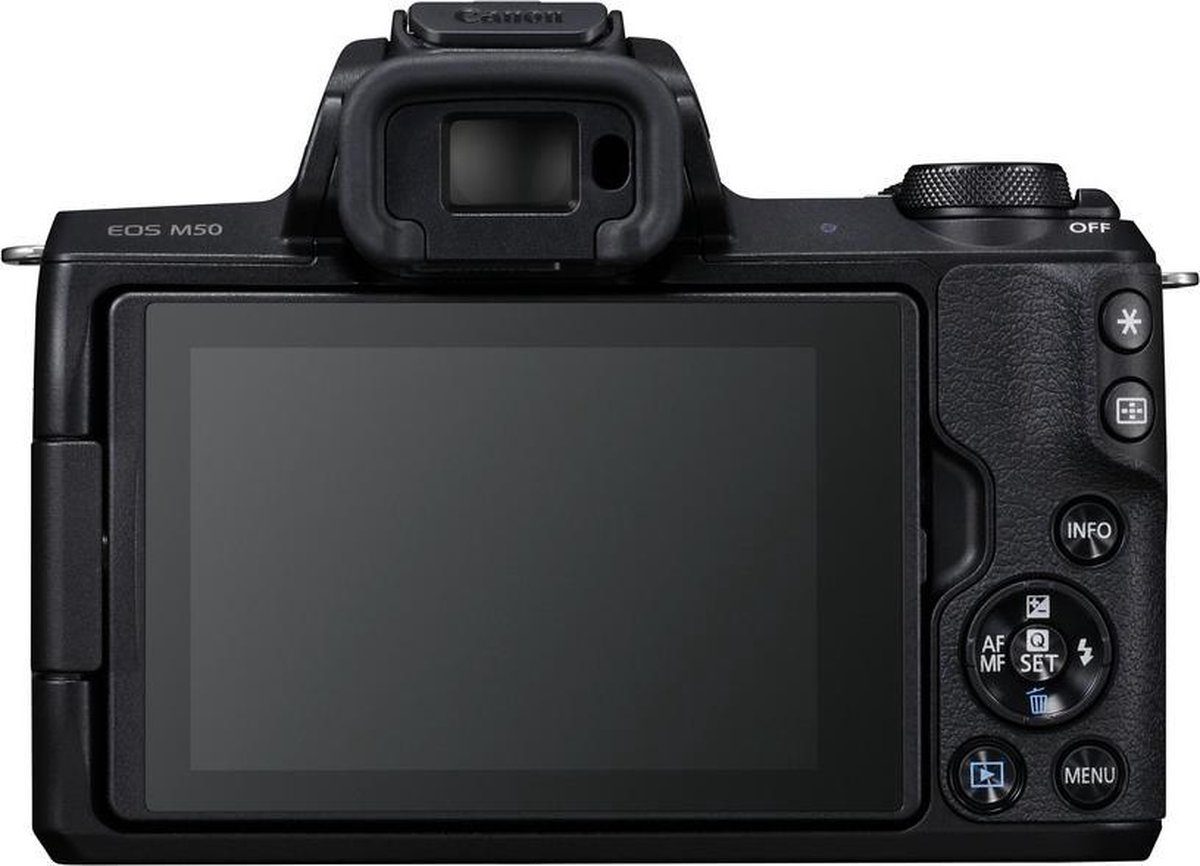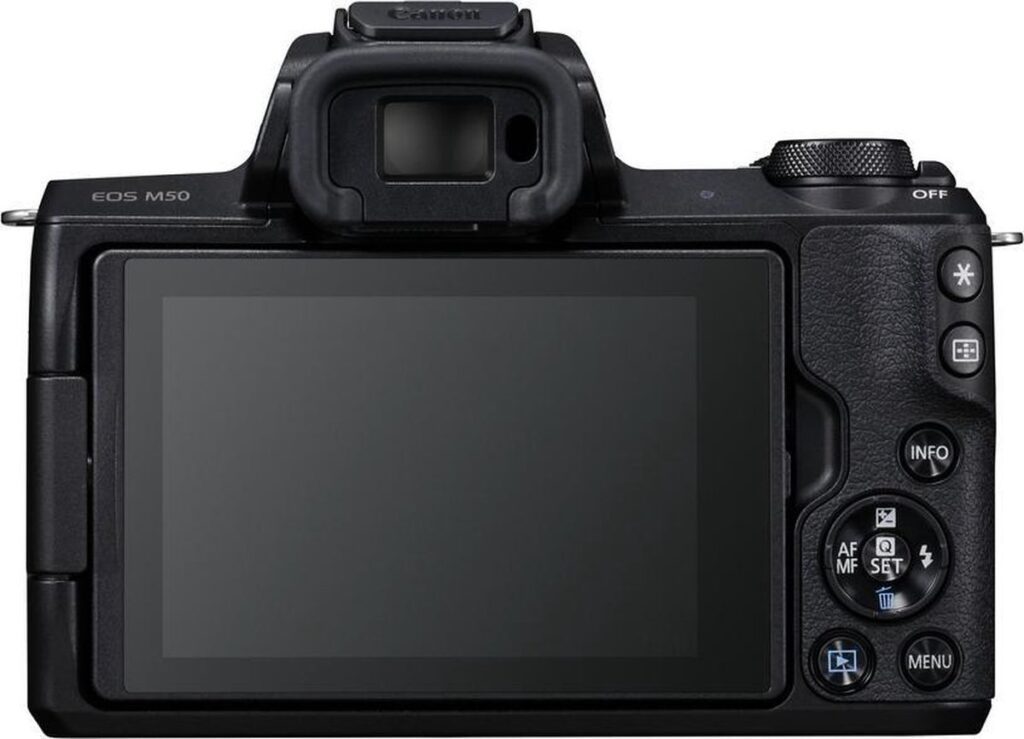 What we still miss about the Canon EOS M50
As you have read, we are very enthusiastic about this camera. However, there are always some aspects that could have been better.
As we described earlier, a travel camera must be able to take a beating, and that is certainly the case with the Canon EOS M50. What this camera cannot handle is water. We have never experienced water damage ourselves because we always cover the camera in time. But it is good to know that Canon gives no guarantees regarding the water resistance of this camera. Keep in mind that in addition to (rain) water, condensation can also damage your camera.
Despite the fact that the camera has various connections, including USB, it is not possible to charge the batteries when they are in the camera. Empty batteries must be charged via the (standard supplied) charger. It would be easier if you could leave the battery in the camera and charge it via a USB cable, attached to for example, your laptop or power bank.
Why a telephone does not always offer a solution
What we often hear is that all photos are taken with a mobile phone. These multi functional devices certainly capture impressive images but also have some limitations. With their incredibly small lens, photos and videos in challenging lighting conditions can quickly become grainy, blurry and of poor quality. The same result will be achieved as soon as you try to zoom digitally. A pity if you want to capture a building, safari animal or person from a distance. The best camera for traveling is therefore one that takes very good quality photos, but is also easy to use. It is a camera that is intuitive to use, an affordable alternative next to the mobile phone and one with which you can share the photos directly on social media, for example.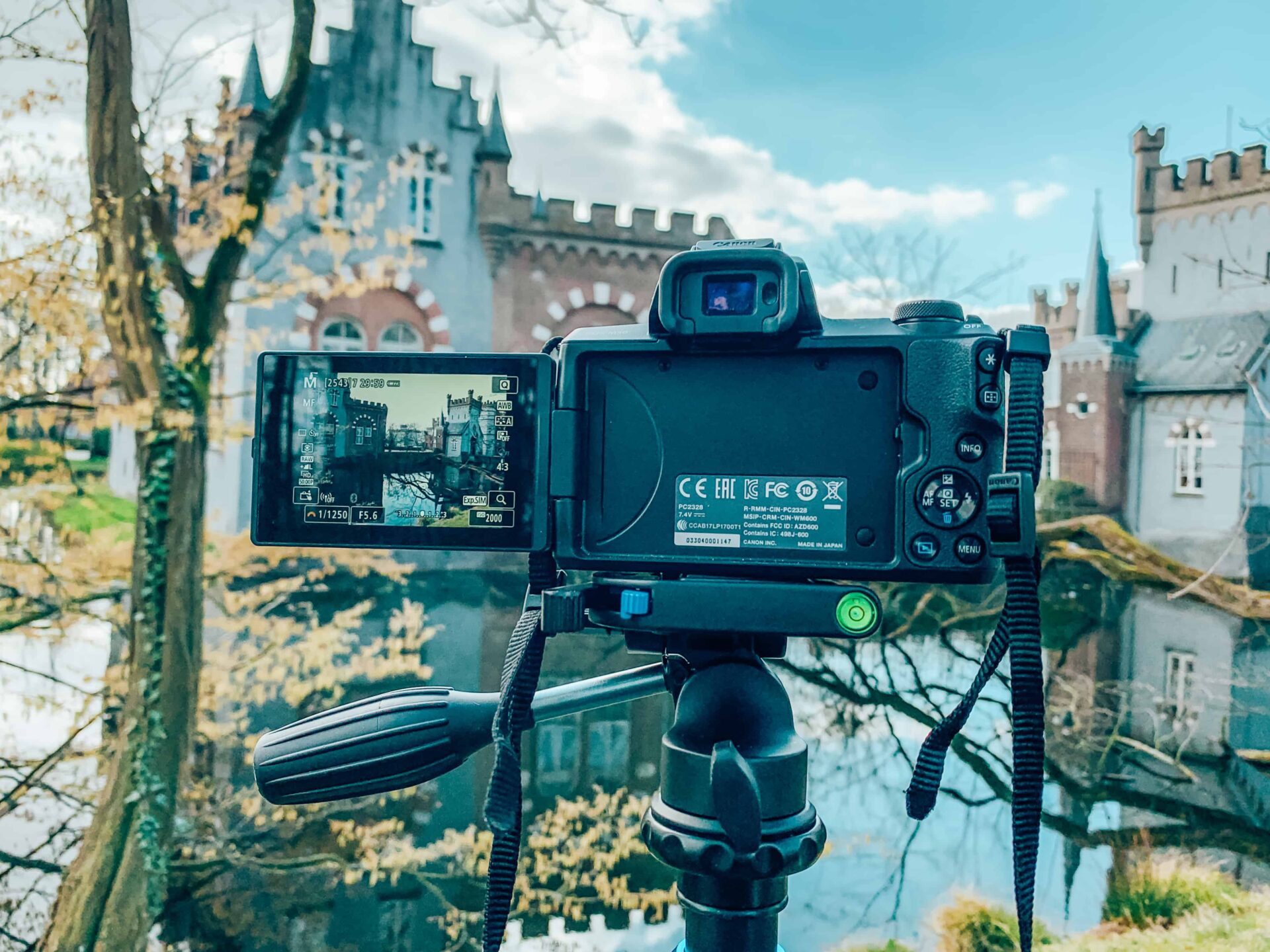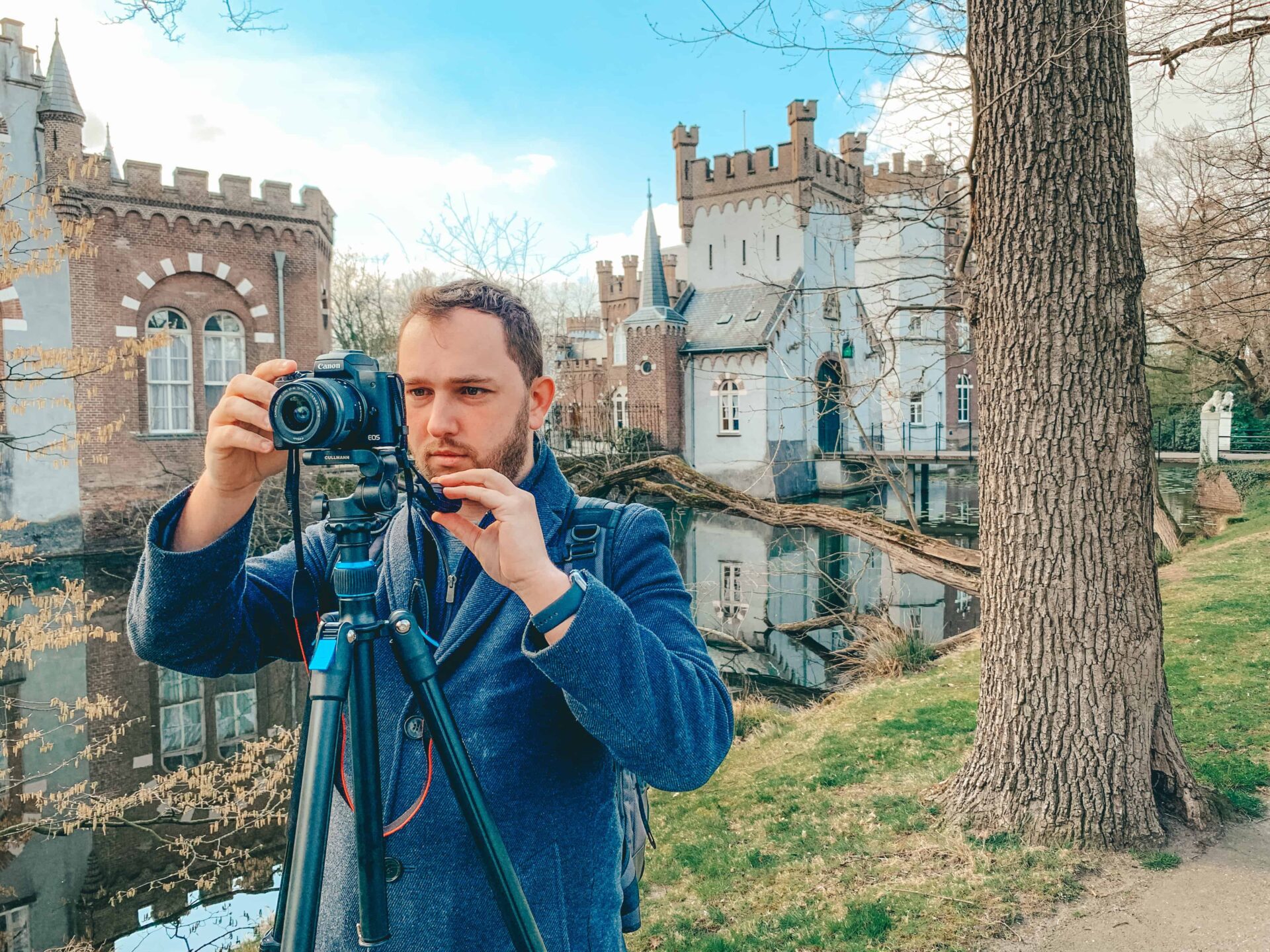 Why a digital mirrorless camera offers you the best of both worlds
As we already wrote, also even the latest mobile phones have a number of limitations that you cannot ignore. A smartphone simply cannot have a large lens and sensor that captures sufficient detail because the camera is only one of the functionalities of a phone. At the same time, (digital) SLR cameras are often large and heavy. A digital mirrorless camera thus combines the best features of both devices.
As far as we are concerned, the Canon EOS product line offers great travel cameras. ut whatever camera or brand you choose, we hope this article has brought you a step closer to choosing the best camera for traveling.