Sweden is the largest country in Scandinavia and spans different climates. The country has beautiful nature, fascinating landscapes and adventurous wildernesses. In addition to the many lakes and large forests, Sweden also has cities with a lot of history and culture, such as Stockholm and Gothenburg. Swedish Lapland, in the far north of Sweden, is mainly characterized by the cold, snowy mountains and beautiful nature.
Visit the Icehotel in Jukkasjärvi
This hotel is located in the far north of Sweden. It is one of the most special hotels we have ever been. The hotel is completely made of ice, including the beds, the bar and the glasses. You can visit this icehotel all year round or stay overnight. In addition to the icehotel, there is also a real ice cafe.
During a visit to Swedish Lapland, sledding with huskies is an absolute highlight. With about 10 dogs in front of the sledge you travel through the beautiful nature and visit places that you normally would not see. In addition, you can often visit at the training of these huskies and you can of course cuddle with them.
Try to spot the Northern Lights
The Northern Lights, you have to be lucky to see this. In Swedish Lapland, however, there is a very good chance that you can see it during the winter. A very special experience if you are lucky enough to experience this!
If, like us, you are not lucky enough to see the Northern Lights. On clear evenings you can also admire a really beautiful starry sky.
Admire Abisko National Park
The Abisko National Park is Sweden's most northerly located national park.. From Kiruna to the Norwegian border there is a route through which you have beautiful views all the way. This national park has incredibly beautiful and large lakes, but also breathtaking mountains. You can also walk very beautiful routes, including the famous Kungsleden hiking route. In addition, Abisko National Park has the Aurora Sky Station. In the winter months, this is one of the best places in the world to see the Northern Lights.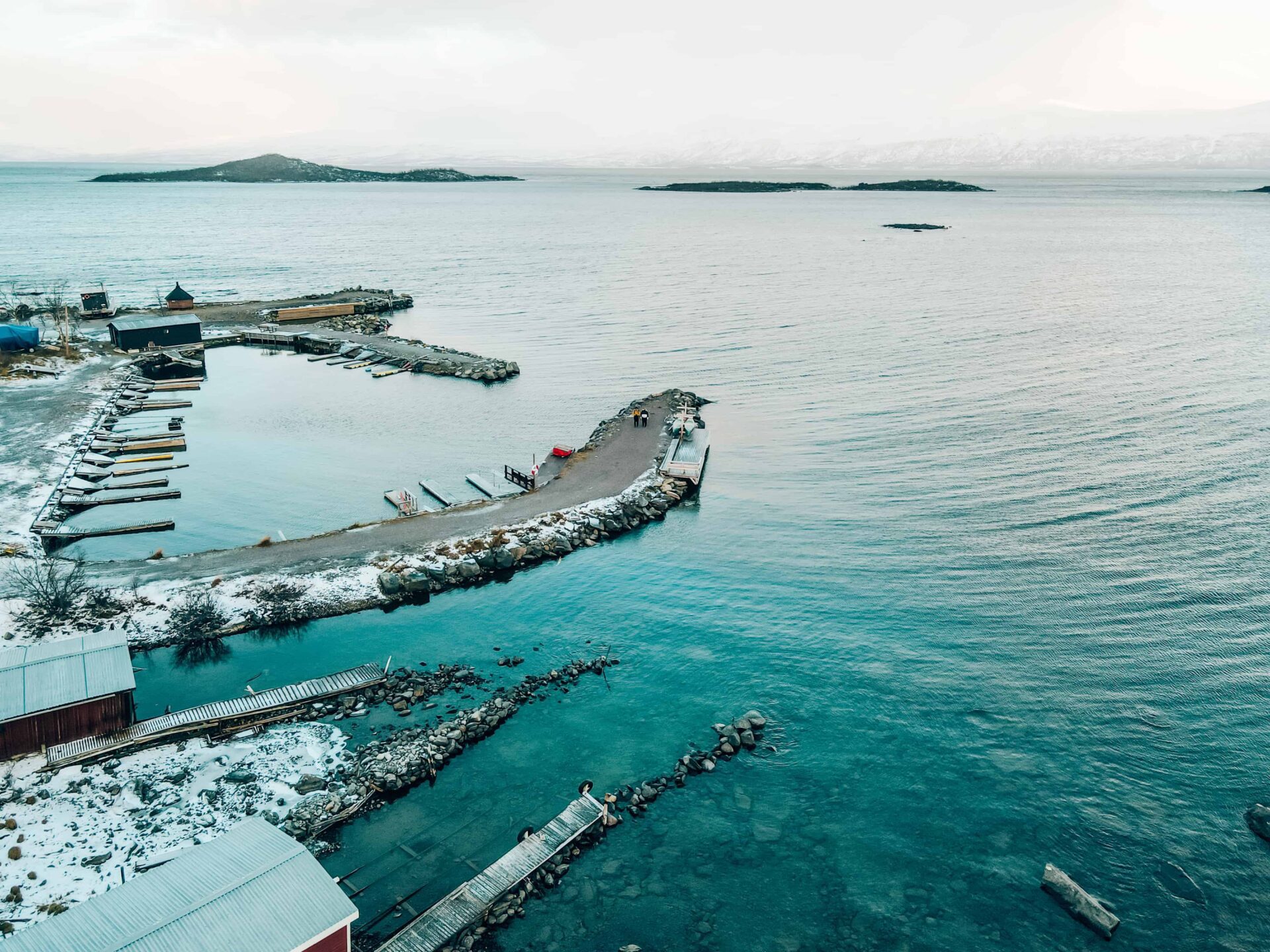 Stay overnight at the Treehotel
The Treehotel is a luxury hotel consisting of several treehouses in the middle of the Harads forests. Owners Kent and Britta based this hotel on Jonas Selberg Augustsen's movie The Tree Lover. This hotel has been created to give a unique experience to its guests in the middle of nature. Since no treehouse is the same, and there are only seven treehouses in total, the experience is very unique. Kent and Britta have created a hotel that combines nature, ecological value, comfort and modern design in a special adventure.
Curious about our experiences in the Treehotel? Read all about this special overnight stay in Swedish Lapland here.