Zweden is het grootste land van Scandinavië en strekt zich uit over verschillende klimaten. Het land kent prachtige natuur, fascinerende landschappen en avontuurlijke wildernissen. Naast de vele meren en grote bossen, kent Zweden ook steden met veel historie en cultuur zoals Stockholm en Gothenburg. Het Zweedse Lapland, in het verre noorden van Zweden, wordt voornamelijk gekenmerkt door de kou, besneeuwde bergen en prachtige natuur.
Bezoek het Icehotel in Jukkasjärvi
Dit hotel bevindt zich in het hoge Noorden van Zweden. Het is een van de meest bijzondere hotels waar wij ooit zijn geweest. Dit hotel is volledig gemaakt van ijs, dus bijvoorbeeld ook de bedden, de bar en de glazen. Je kan dit ijshotel het hele jaar door bezoeken of er overnachten. Naast het ijshotel is er ook een echt ijscafé.
Tijdens een bezoek aan Zweeds Lapland is sleeën met huskies een absoluut hoogtepunt. Met ongeveer 10 honden voor de slee trek je door de prachtige natuur en kom je op plekken die je normaal gesproken niet zou zien. Daarnaast kun je vaak een kijkje nemen bij de training van deze huskies en kun je ze natuurlijk even knuffelen.
Probeer het Noorderlicht te spotten
Het Noorderlicht, je moet een beetje geluk hebben om dit te mogen aanschouwen. In Zweeds Lapland is in de winter de kans echter heel groot dat het te zien is. Een hele bijzondere ervaring als je dit mag mee maken!
Mocht je net als ons niet het geluk hebben om het Noorderlicht te zien. Op heldere avonden kan je ook een echt prachtige sterrenhemel bewonderen. 
Bewonder Abisko National Park
Het Abisko Nationaal Park is het meest noordelijk gelegen nationale park van Zweden. Er loopt van Kiruna tot aan de Noorse grens een route doorheen waarop je de gehele weg prachtige uitzichten hebt. Dit nationale park kent ontzettend mooie en grote meren, maar ook adembenemende bergen. Je kan er ook hele mooi routes wandelen, onder andere over de bekende Kungsleden wandelroute. Daarnaast kent Abisko National Park het Aurora Sky Station. In de wintermaanden is dit een van de beste plekken van de wereld om het noorderlicht te zien.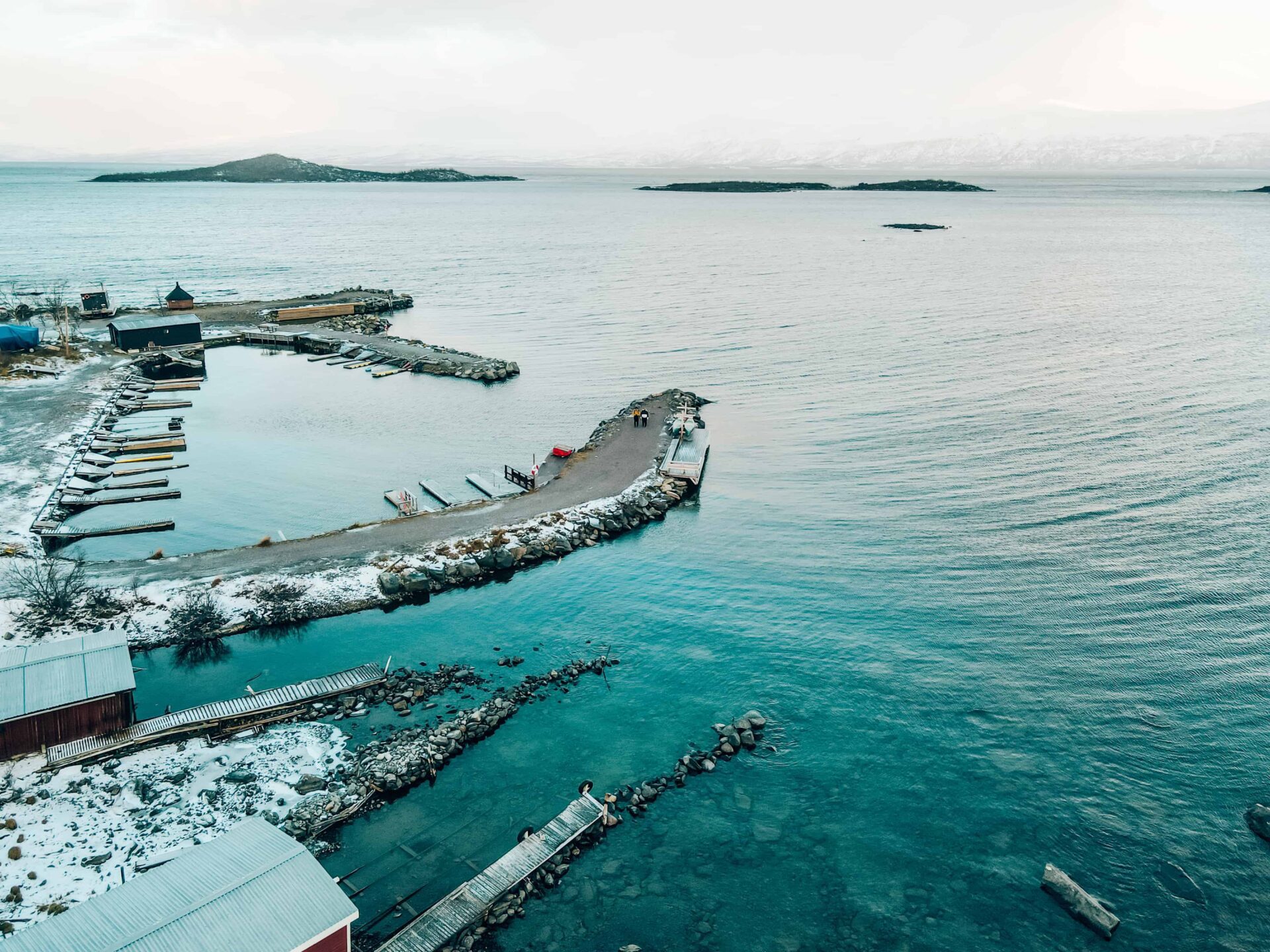 Overnacht in het Treehotel
Het Treehotel is een luxe hotel welke bestaat uit verschillende boomhutten midden in de bossen van Harads. De eigenaren Kent en Britta hebben dit hotel gebaseerd op de film The Tree Lover van Jonas Selberg Augustsen. Dit hotel is gemaakt om een unieke ervaring aan haar gasten te geven midden in de natuur. Doordat geen enkele boomhut hetzelfde is, en er slechts zeven boomhutten in totaal zijn, is de ervaring erg uniek. Kent en Britta hebben een hotel gecreëerd welke natuur, ecologische waarde, comfort en moderne ontwerpen samenbrengt in een bijzonder avontuur.
Benieuwd naar onze ervaringen in het Treehotel? Lees dan hier alles over deze bijzondere overnachting in Zweeds Lapland.