China is a beautiful and diverse country in Asia. The country has a rich history and culture, making it a beautiful travel destination. The size of the country makes it a land of extremes; from bustling metropolises such as Shanghai and Hong Kong, to beautiful nature and UNESCO World Heritage Sites such as the Great Wall of China. One of the most fascinating countries we have ever visited! We visited China in January and traveled from Shanghai via Xi'An to Beijing in ten days.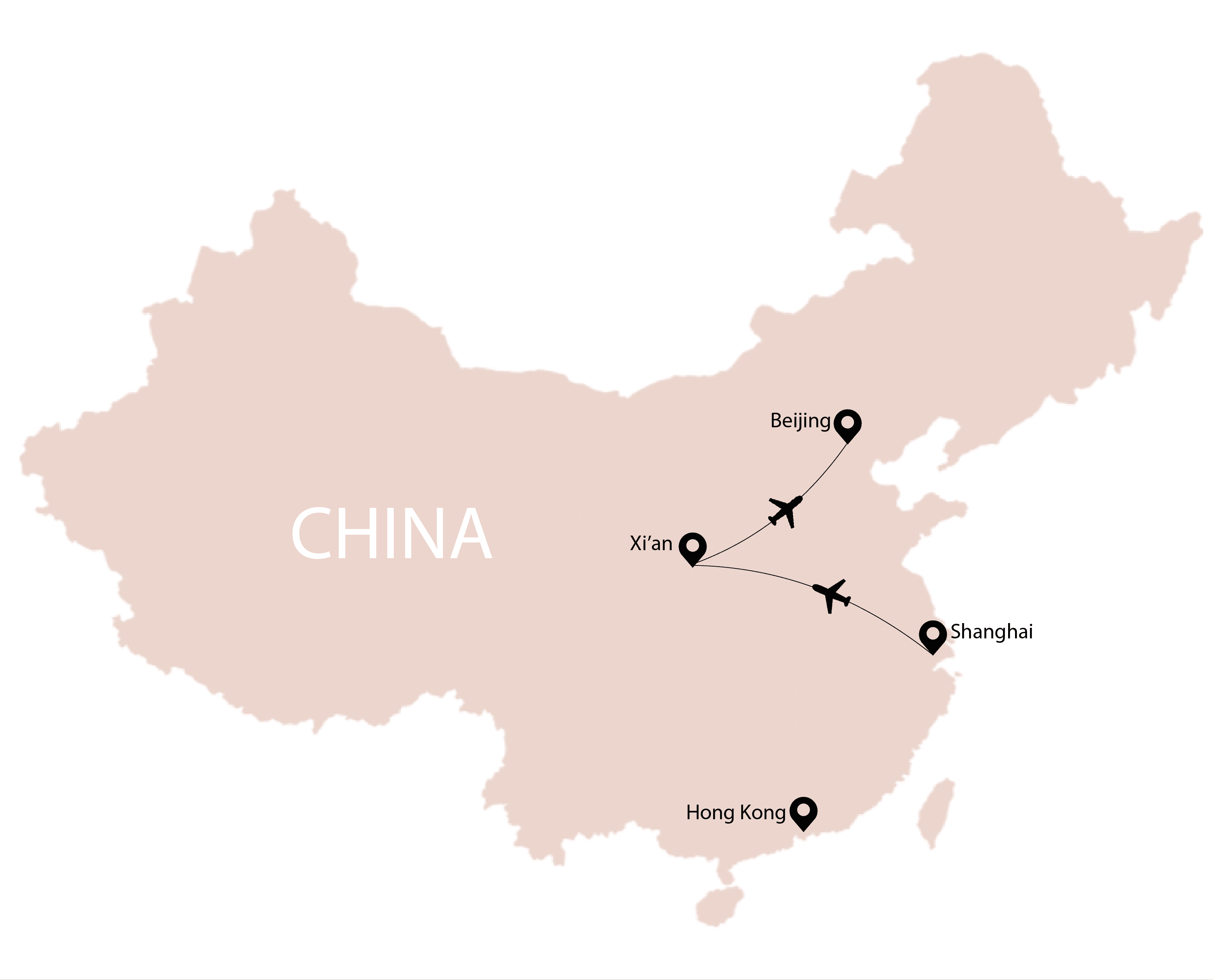 Because we flew to Shanghai from Hong Kong, this was a relatively short flight. We arrived at Shanghai Pudong International Airport (PVG) in the evening, and immediately took a taxi to our hotel. Please note that the taxi drivers do not speak English and that you do not have access to Google Maps in China. So make sure you have the address of your hotel with you in Chinese.
Day 2: The Bund & Skyline
During our first full day in Shanghai, we mainly explored the city. We did this by walking around the city center and along The Bund. The Bund is a 1.5 km long promenade of colonial buildings. Also we visited the art district and the bazaar on Old Street. We ended the day on the boulevard, where we had a beautiful view of the illuminated Shanghai skyline. There are a lot of futuristic skyscrapers, which are all illuminated. It is well worth it to check it out when the sun is down.
Day 3: Maglev, Yuyuan Gardens & Skyscrapers
On the second day in Shanghai, we planned for a number of impressive sights. First, we went back to the airport to board the Maglev from there. The Maglev is the fastest train in the world, reaching a speed of 431 km/h.. After this quick experience, we visited the beautiful Yuyuan Gardens, a real Chinese garden. We ended the day with a walking route between the skyscrapers. The Shanghai Tower and Oriental Pearl Tower are particularly impressive.
Day 4: Great Mosque, Bell Tower & Drum Tower
On our fourth day in China, we took off from Shanghai Hongqiao International Airport (SHA) to Xi'An Xianyang International Airport (XIY) mid-day. A 2.5 hour flight with China Eastern Airlines. We used the rest of the day to visit a number of sights of the city. We visited the Islamic district which is centrally located. In the evening there are numerous food stalls and a nice bazaar full of souvenirs. We also visited the Great Mosque, the Bell Tower and the Drum Tower. The Bell Tower used to announce the sunrise and the Drum Tower the sunset. These towers were also rung when the city was attacked. Today they are popular sights.
The next day we left early for the famous Terracotta army that is located just outside Xi'An. This is one of China's most popular attractions. This army consists of thousands of soldiers, riders and horses spread over three different locations. It has been declared a UNESCO World Heritage Site, and is well worth a visit while traveling through China.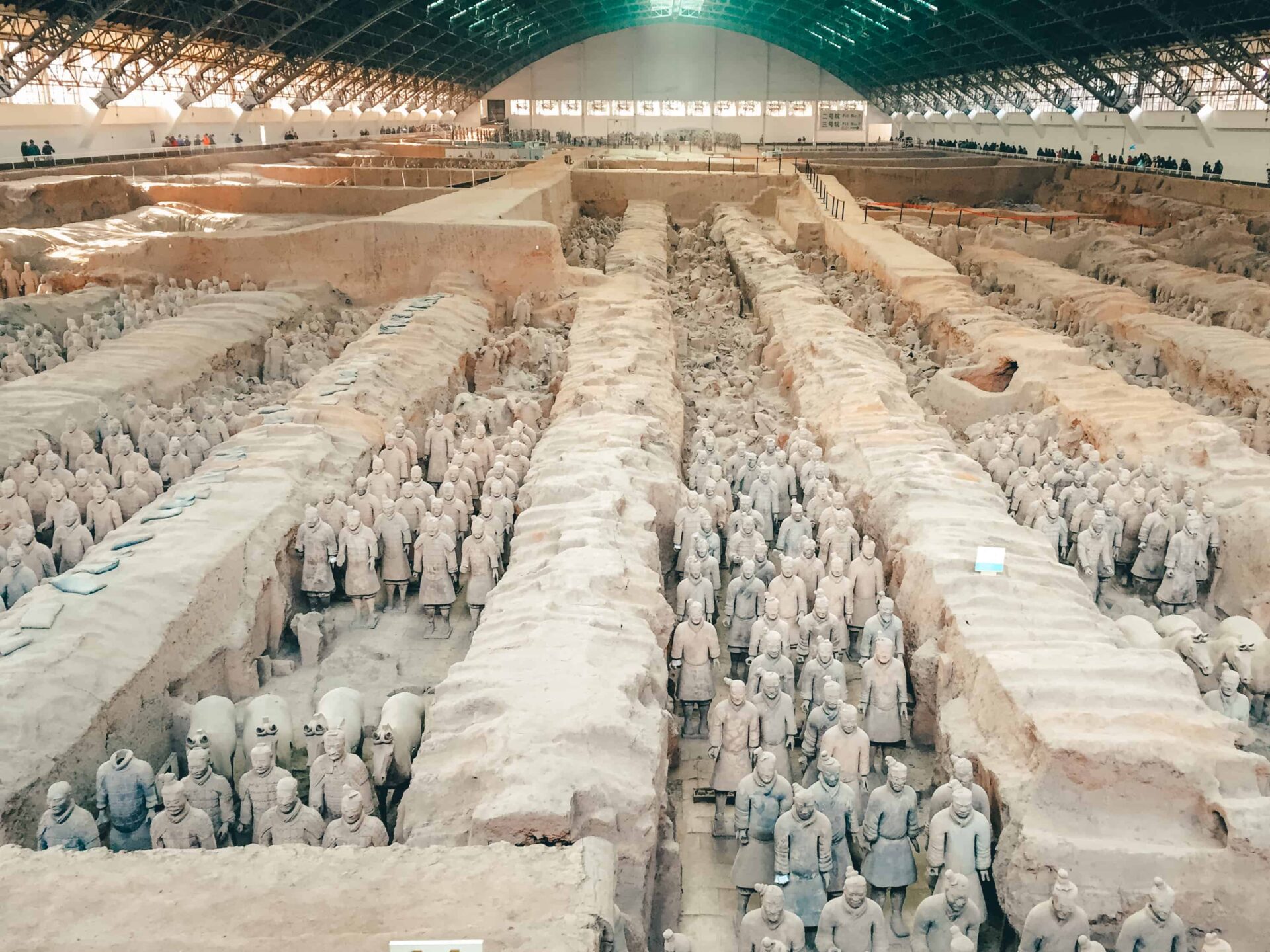 Our last day in Xi'An had already arrived, but before we left for the airport we took a walk on the old city wall. This is one of the oldest and best preserved Chinese city walls with a circumference of more than 14 kilometers and 4 gates. We then departed from Xi'An for our final stop in China, the capital Beijing. Another flight with China Eastern Airlines of about 2 hours.
Day 7: Tian'anmen Square & Forbidden City
Our first day in Beijing was a busy day. We got up early as we wanted to see a lot of sights. We started in Tian'anmen Square, the heart of the city. This square is surrounded by impressive buildings; the Great Hall of the People, the National Museum, the Forbidden City and Mao Zedong's mausoleum. In front of the mausoleum is the Monument of the People's Heroes. We immediately visited the mausoleum of Mao Zedong.
Then on to the Forbidden City, the largest palace complex in the world, which is just under a square kilometer in size. It is a beautiful building full of history. Right next to the Forbidden City are the Imperial Gardens, which are certainly also worth a visit. Keep in mind that it will take you a few hours to visit the Forbidden City and the Imperial Gardens.
As soon as you leave the complex with the Forbidden City and Imperial Gardens, you will come across Jingshan Park. This is a special park located on a hill with a beautiful view over the city. The park is special because it is a former imperial garden. We visited Beijing in January when it was 15 degrees Celsius below zero. Inside the park was a large ice rink, where many Beijing residents had fun on the ice.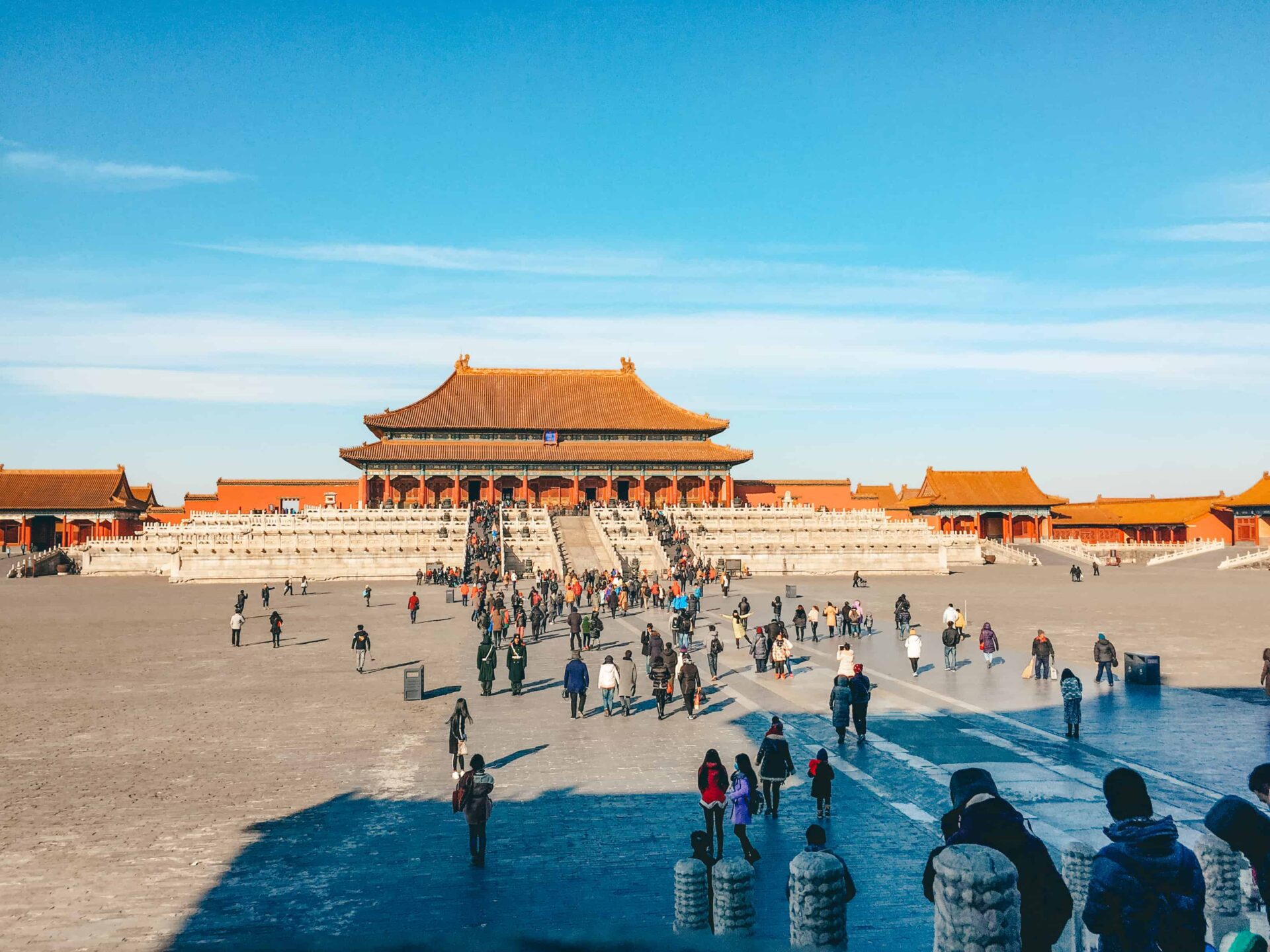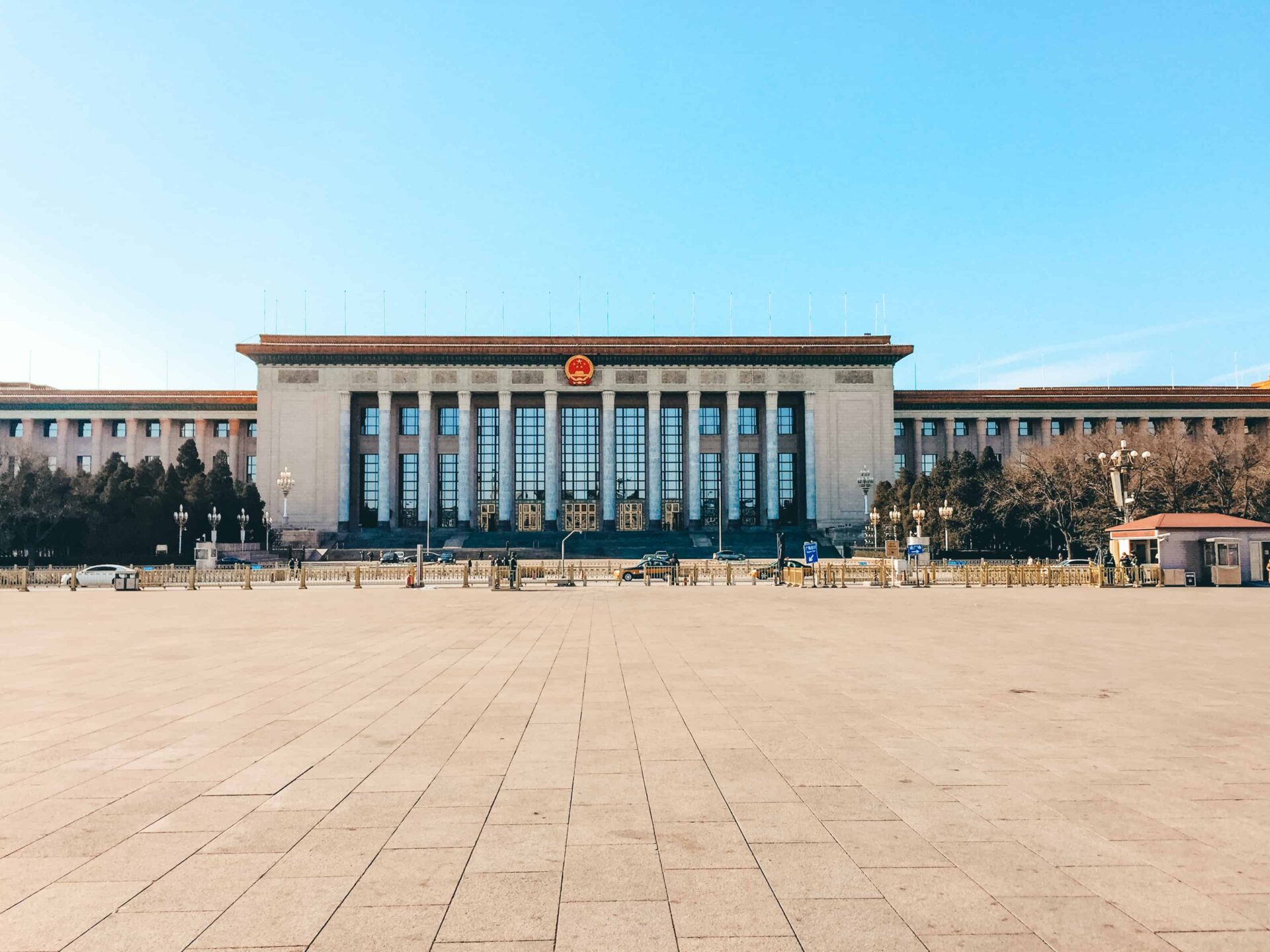 Day 8: The Great Wall of China
During our second day in Beijing, we went out to visit one of the Seven Wonders of the World; the Great Wall of China. This gigantic wall extends from the sea at Shanhaiguan to Jiayuguan in the Gobi Desert. From Beijing you have the ideal opportunity to visit the wall at the tourist visiting point Badaling. We took the bus to this place. As it was the middle of January it was extremely cold this day; the wind chill fell to 25 degrees Celsius below zero. This meant that we were almost alone on the Great Wall. Keep in mind that with better weather conditions it can be very crowded on the Great Wall of China.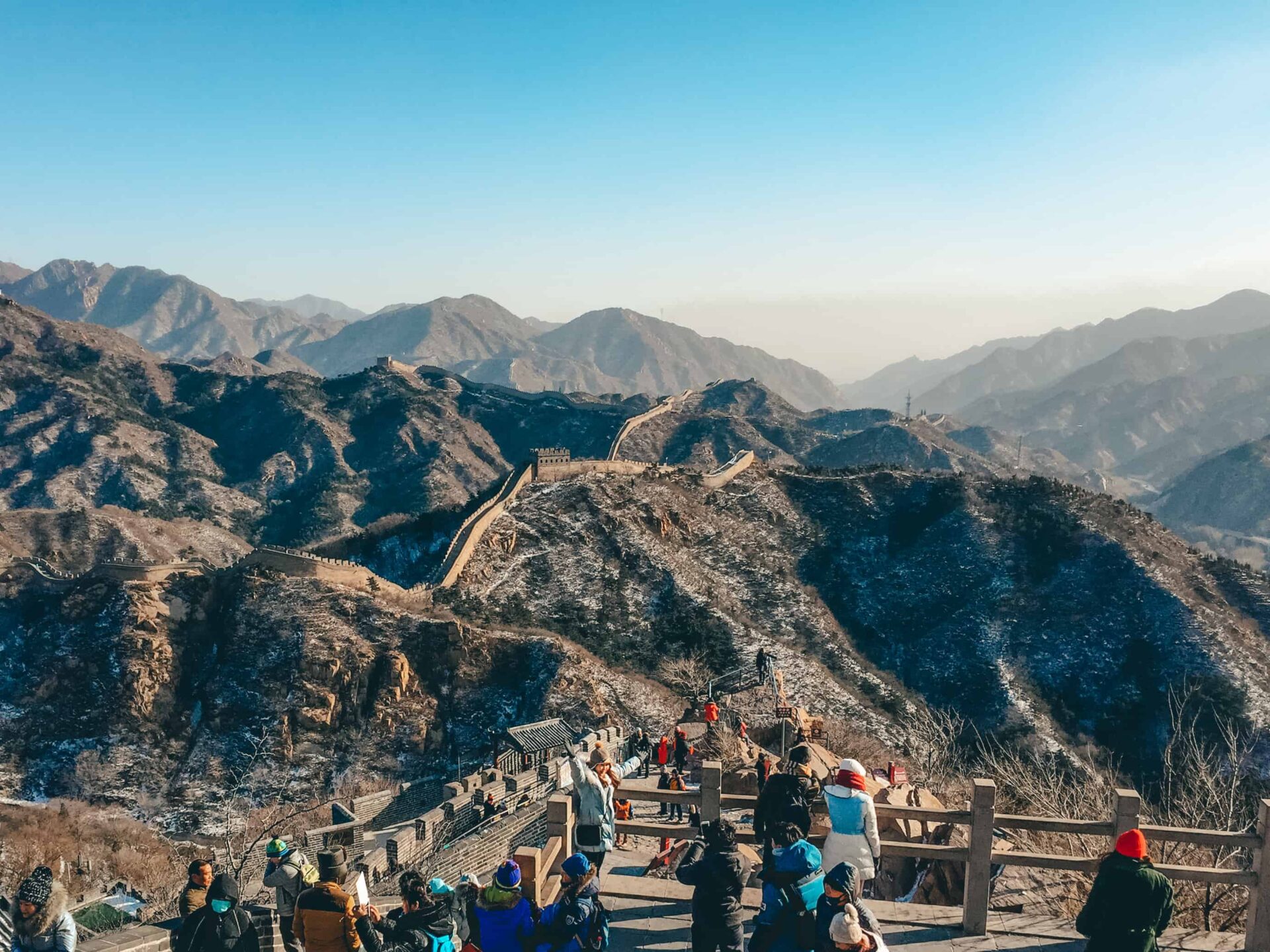 Day 9: Temple of Heaven & Summer Palace
During our last day in Beijing and China, we visited the Temple of Heaven in the morning, one of the holiest temples in China. We ended the day with a visit to The Summer Palace at Kunming Lake. We visited this park at the end of the day, because it is a lot quieter then.
On day ten we flew from Beijing back to Amsterdam, after leaving for Hong Kong 5 months earlier.
Transportation during this itinerary
As mentioned before, we flew from Hong Kong to Shanghai. We did this with Hong Kong Airlines. We took off from Hong Kong International Airport (HKG) to Shanghai Pudong International Airport (PVG) for a flight of approximately 2.5 hours. At Hong Kong Airlines we were allowed to take 7 kg hand luggage and 20 kg checked baggage per person. We have experienced this as a pleasant flight with enough space in the comfortable seats.
We flew both the flight from Shanghai to Xi'An and the flight from Xi'An to Beijing with China Eastern Airlines. The first flight was from Hongqiao International Airport (SHA) to Xianyang International Airport (XIY); a flight of just under 4 hours. A direct flight is usually around 2.5 hours, however we had a stopover.
The second flight was from Xianyang International Airport (XIY) to Beijing Capital International Airport (PEK) two days later. This flight took only 1.5 hours.
On both flights, we were allowed to take 5 kg hand luggage and 20 kg checked baggage per person. We also received a small snack box and drinks on board during both flights. The seats were comfortable, and the staff was very nice.
From Beijing we flew back to Amsterdam, via Helsinki (Finland). The same route we had taken five months before, but then towards Hong Kong. These flights were operated by Finnair. We left from Beijing Capital International Airport (PEK) and traveled via Helsinki Vantaa (HEL) to Amsterdam Airport Schiphol (AMS).
We enjoyed flying with Finnair during these four flights. On the long flights we got a good meal twice, and on the short flights we got drinks. We were allowed to take 8 kg hand luggage and 23 kg checked baggage per person. Our suitcases were way too heavy when we checked-in at Amsterdam Schiphol airport, but luckily we were assisted by a very nice lady from Finnair which did not charge the extra weight.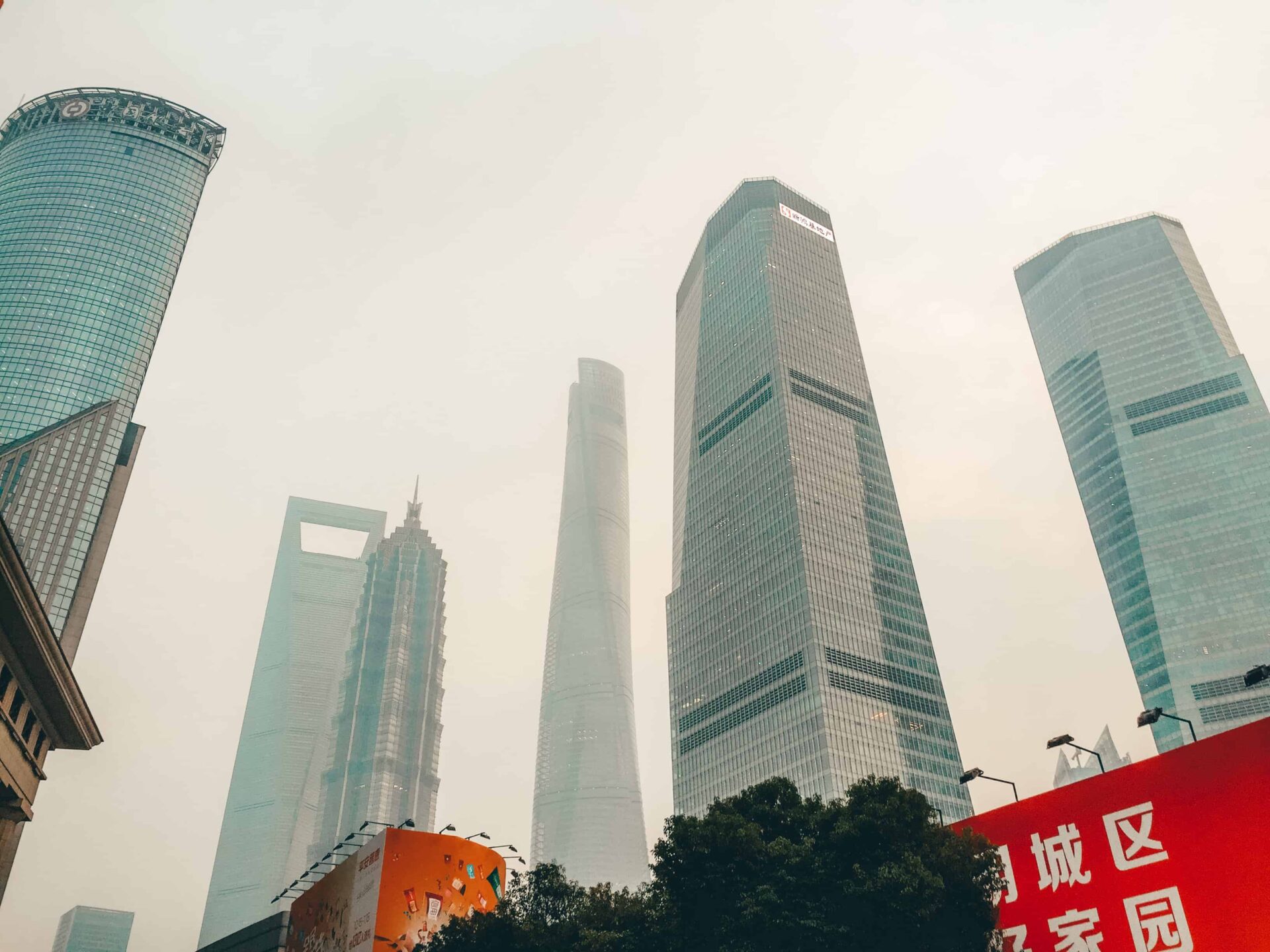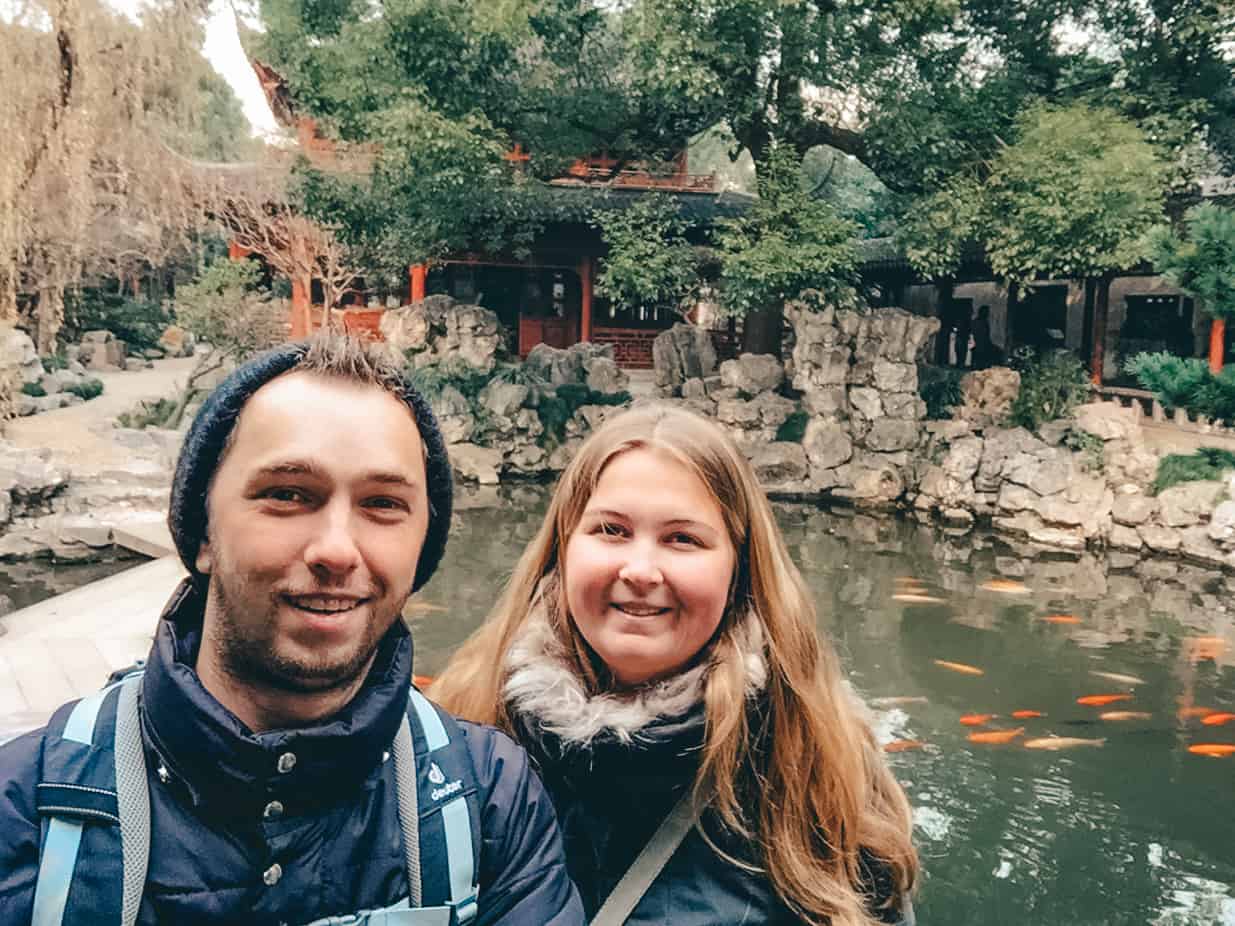 Overnight stays during this itinerary
During our three days in Shanghai we stayed in the Genting Star Shanghai hotel. This is a three star hotel. The hotel is just a 10-minute walk from Dabaishu Subway Station. We stayed in an economy double room. The only thing we found a bit unusual was the glass door between the bedroom and bathroom. Otherwise, the hotel was clean and the staff friendly. A very good choice for our budget.
In Xi'An we stayed for 2 nights in hotel Ibis Xi'An South Gate. This three star hotel is located in the Bei Lin District. We had a family room including breakfast for a very nice price. This hotel is within walking distance of Xi'An City Wall. The city center is also easily accessible on foot. The hotel was very clean.
During our last days in China we stayed at hotel Ibis Beijing Jianguomen in Beijing. This is also a three star hotel, with the metro only a 5-minute walk away, making all the sights easily accessible. There are also plenty of restaurants and shops in the immediate vicinity.
How much time do you need for this route?
We took 10 days on this route including the flights. We had enough time at all destinations to view all the sights at a leisurely pace. Below you will find an overview of the number of days we stayed per location:
Day 1: Travel day
Day 2: Shanghai
Day 3: Shanghai
Day 4: Shanghai – Xi'An
Day 5: Xi'An
Day 6: Xi'An – Beijing
Day 7: Beijing
Day 8: Beijing
Day 9: Beijing
Day 10: Travel day
Do you have time to stay longer in China? Then we absolutely recommend adding Hong Kong to this route. We did this route ourselves after living in Hong Kong for 5 months.
Hong Kong has so many diverse sights that you can easily fill a week without every day being the same. Especially if you want to get a good taste of the atmosphere but also want to visit Ocean Park or Disneyland, we recommend planning at least a week. Do you also want to visit (the casinos in) Macau, then you need an extra day.
If you are less interested in these parks but still want to experience the real Hong Kong experience, you could get far in about four days.
Curious about what there is to do in Hong Kong? Read all about the 15 best sights in Hong Kong here.