In recent years, action cameras or action cams have been on the rise, and with good reason! During various sports, adventurous experiences and travels there are often moments that you would like to capture on screen. However, these situations are often unsuitable for bringing your phone or photo camera. Because they are too large, are inconvenient to hold or because the risk of damage is high. For that reason we never travel without our action camera. But how do you choose the right action camera?
GoPro is the most famous and most sold action camera brand. There are various types where the GoPro Hero line contains fantastic action cameras for varying budgets. There are many types of accessories available on the market, from bags to LED lighting and special lenses. Other well known brands are Sony, Salora, Nikkei and DJI. After extensive research, we opted for a Sony action camera.
We have the Sony HDR-AS200V. This one is now four years old and no longer available but still satisfies our wishes, so we have not yet purchased a new one. The cameras are hence very durable. A good investment for anyone who likes to get into the action and take beautiful photos or videos! The new and improved version is the Sony FDRX-3000R.
Sony produced its first digital camera way back in 1988 and has since made many photo and video cameras for both consumers and professional users. This means that Sony has a lot of experience in designing the best hardware and software. It took a while for Sony to also enter the action camera market, but from that moment on it took a flight and they offer fantastic products.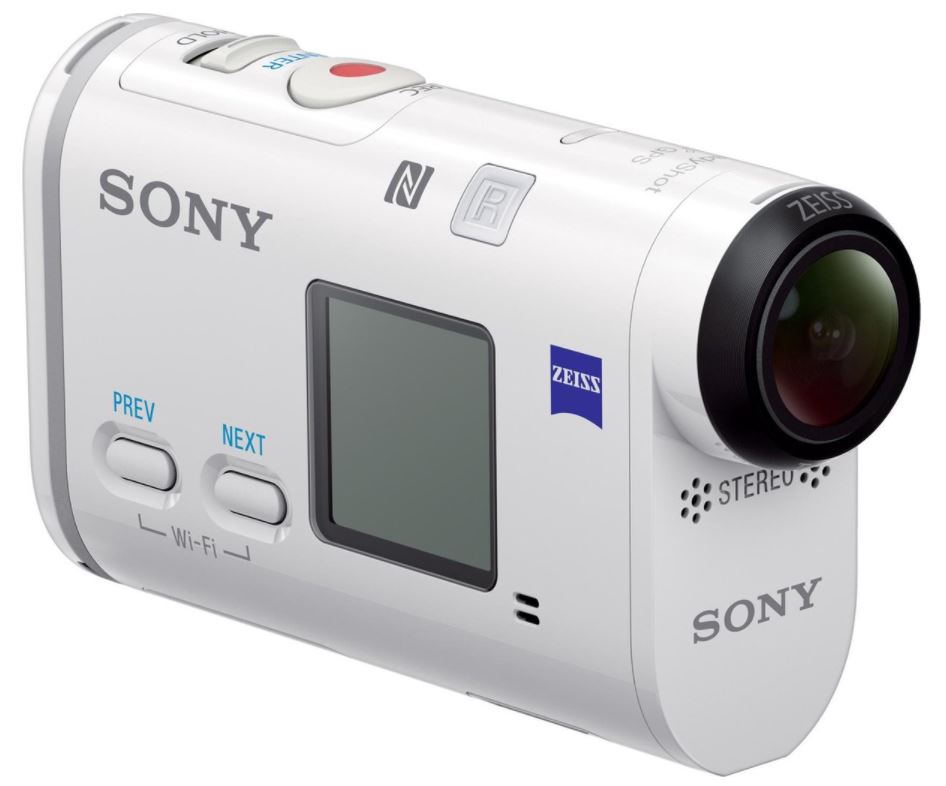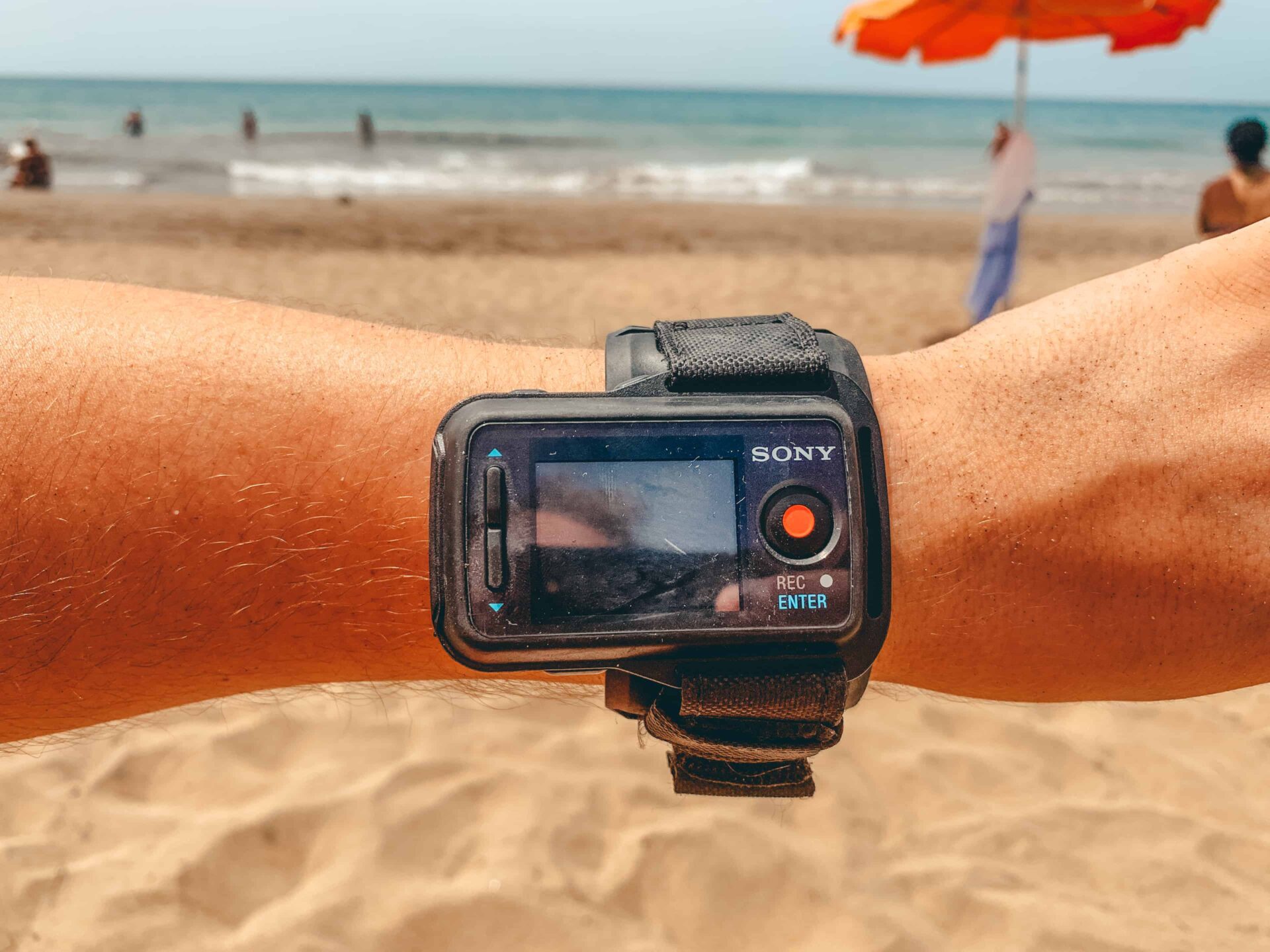 Relatively unique about Sony's action cameras is the built-in digital image stabilization, which is just so important with action cameras! The image stabilization ensures that jerky recorded videos are stabilized to a smooth result. Nothing is more annoying than looking back at your mountain bike ride and almost getting seasick from the video that vibrates along with the handlebars of your bicycle.
An Action Camera is still a camera. Therefore in our opinion the final image quality is the most important. Image stabilization makes a world of difference and the image quality in various modes and recording speeds exceeds our expectations.
One of the biggest advantages of the Sony Action Camera is that many models come with a so-called live view remote. A remote control with LCD screen that you wear on, for example, your wrist, and on the newer models you can even attach it to the camera itself. This way you not only see live what your camera records, but you can also operate the camera remotely when your camera is attached to your body, bicycle, motorcycle or surfboard. The big advantage over other brands, where the camera can often be operated remotely with only a mobile phone app, is that the live view remote is just as robust as the camera. We use the remote control, for example, when cycling or snorkeling.
An advantage and disadvantage of the wireless connection options is that it operates using a WiFi connection. This ensures a good and reliable data transfer. But when you operate the camera with your phone, you will not be able to use WiFi with internet on your phone at the same time. In addition, the live view remote disconnects when you go too far under water. However, when you are above water you can immediately operate the action camera again, so that you can switch from photo to video mode without removing the camera from its underwater casing. Under water you start and stop filming or take photos with the large button on the back of the underwater casing of the camera.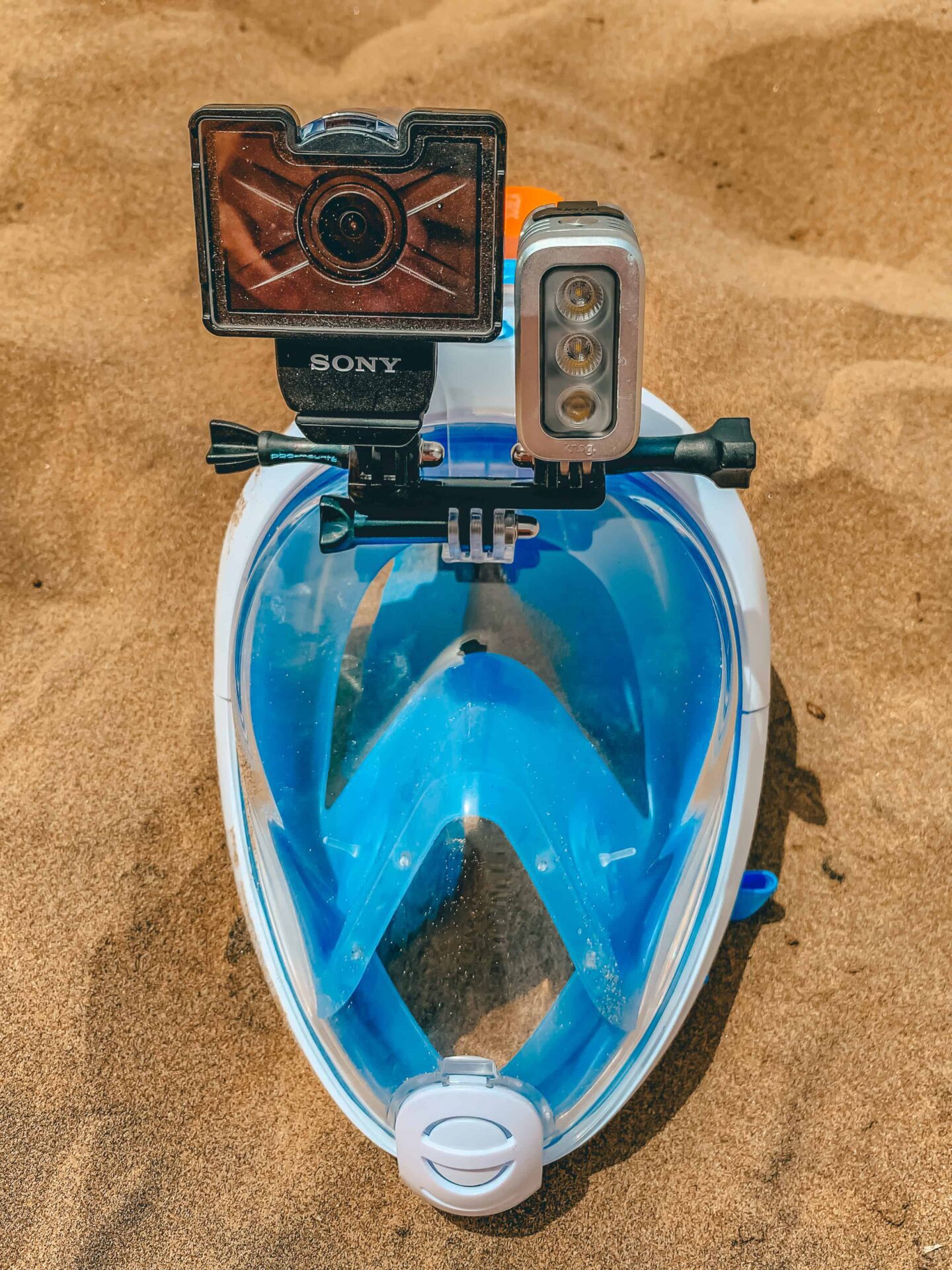 The Sony action cameras have an elongated shape so that they experience less resistance at high speeds and therefore also put less pressure on your mount. This is not only important when you attach it to for example your motorcycle, but also when you dive into the water with your camera from the shore. Before we bought a Sony action camera, it often happened that after a dive, the camera, despite attaching it as tightly as possible, was skewed on the mount or even broke off after a while!
Like GoPro and other brands, Sony has various accessories available. In addition to their own mounts, you can attach the camera to the most common tripods with the generic ¼" English screw thread. In addition, with an adapter of just a few euros it is possible to attach all GoPro accessories to the camera. Perfect if you have already invested in these! We usually use the standard housing that comes with the camera and a special underwater casing for in and underwater. Although the supplied housing is waterproof up to ten meters, the image is blurred underwater due to the curved lens in the protective housing. The underwater housing ensures that the light is not reflected over the lens so that the images are much sharper!
We often use our Sony action camera when snorkeling to capture the beautiful underwater world. Read all about snorkeling here and which snorkel mask you can attach this action cam to.
We are very satisfied with our Sony Action Camera and have been using it for years. Various improvements have now been made to the new models which we were allowed to test already. Furthermore, Sony is very competitive in terms of other functionalities, for example, the camera registers the speed and location via GPS during recording. Next to that, external devices such as a power supply and microphone can be connected. There is also accessible free software available for quick and easy editing of your recordings. Next to many more options and aspects, it is even possible to control multiple cameras at the same time to capture your action from different angles.