Jordan is a versatile country which is ideal for an adventurous tour. The historic capital Amman, the breathtaking wonder of the world Petra, the lunar desert Wadi Rum, the Dead Sea and diving hotspot Aqaba; Jordan has something to offer for everyone. In addition, it has a rich culture, good climate and super nice inhabitants.
We visited Jordan in early May, traveling from the north to the south of the country in 12 days.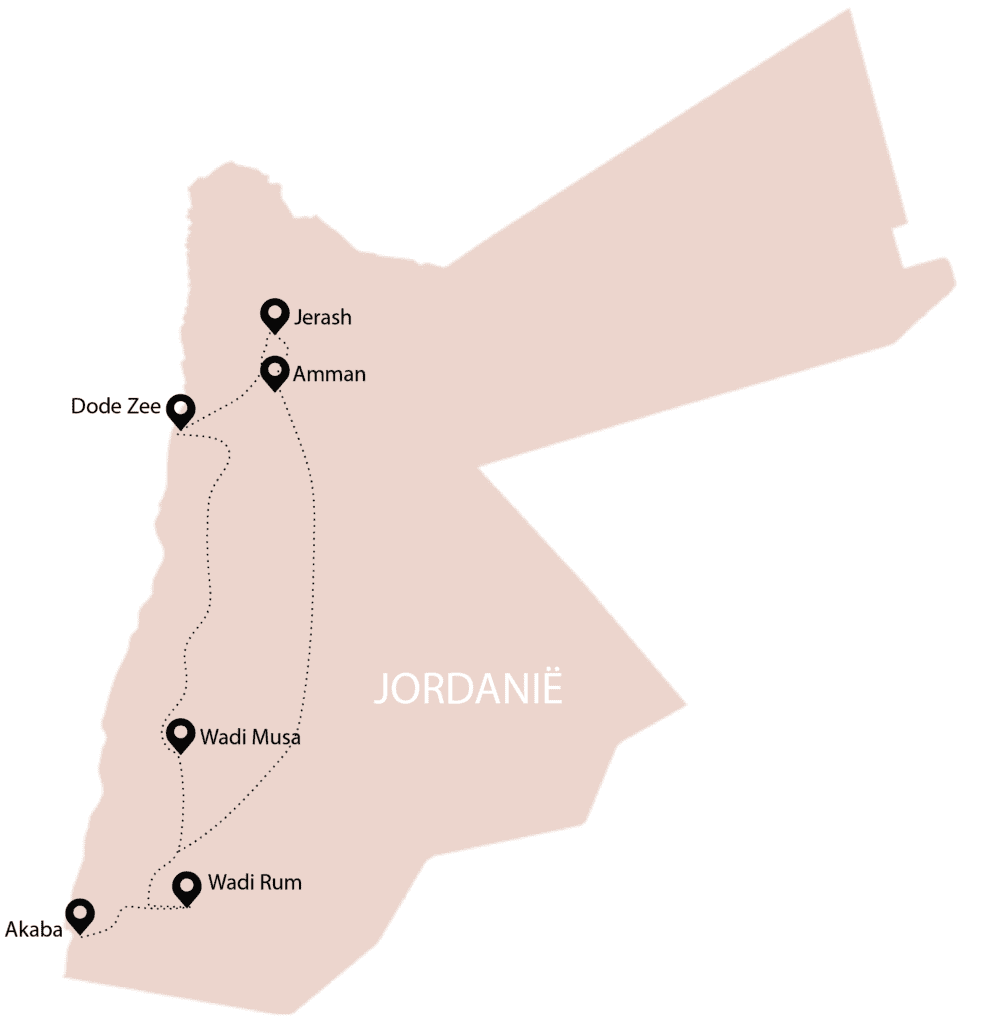 Amman is the capital of Jordan and the best starting point for a tour. Visit the Amman Citadel, the Amphitheater and the many nice markets. The Blue Mosque is also worth a visit. An absolute must to visit in the evening is Rainbow Street. Here you will find many nice restaurants and bars. However, you don't have to stay in Amman for much longer than a day.
From Amman it is about a 50 km drive to Jerash. Jerash is also called the Rome of Jordan. This is because it has the largest and best-preserved Roman ruins outside of Italy. An absolute must see when you visit Jordan. After half a day you have seen Jerash.
The Dead Sea is the lowest point on land. It is even 423m below sea level. The water in the Dead Sea is so salty that no fish can live in it, hence the name. This also ensures that you can float on the water without difficulty. Please note that you cannot stay in the water for more than 10 minutes. This special natural phenomenon is also definitely worth a visit. You will find all kinds of luxury resorts and hotels around the Dead Sea.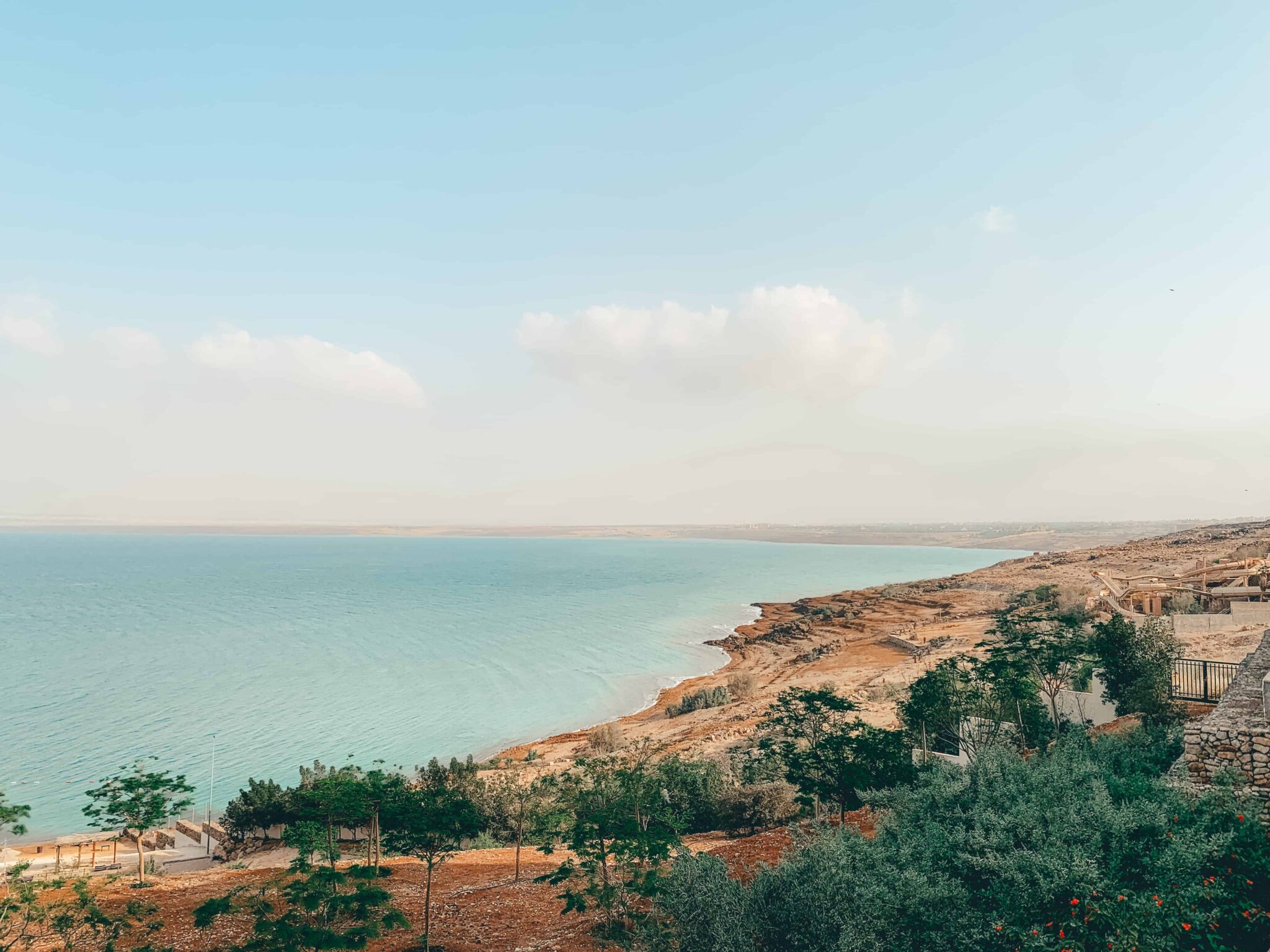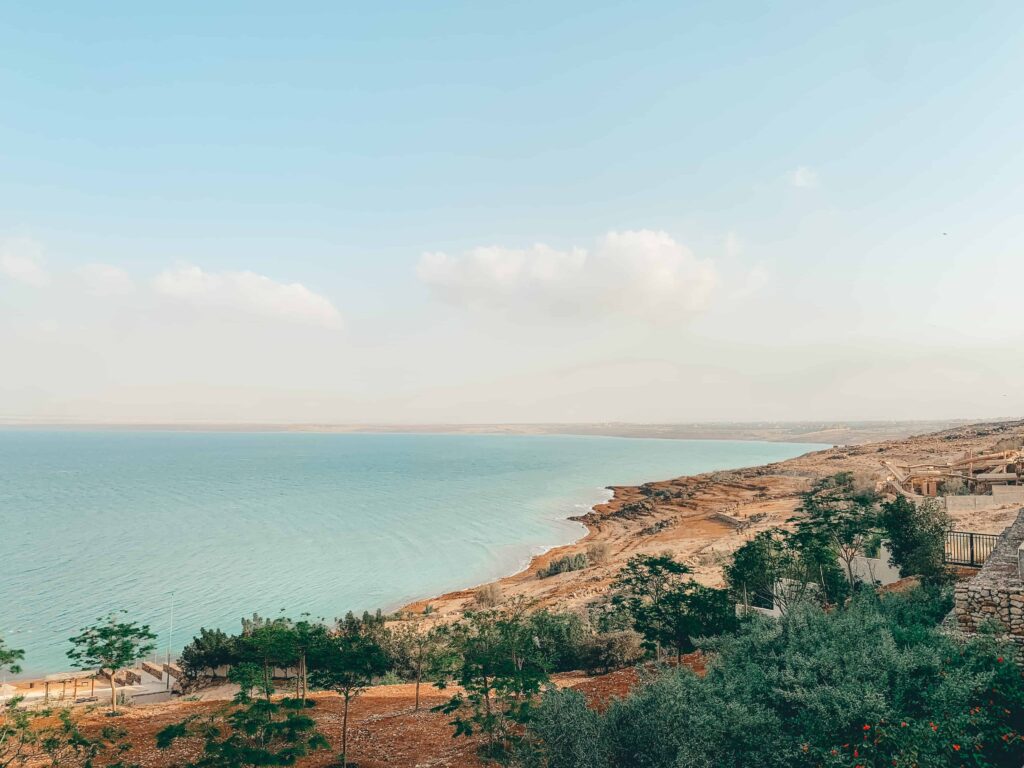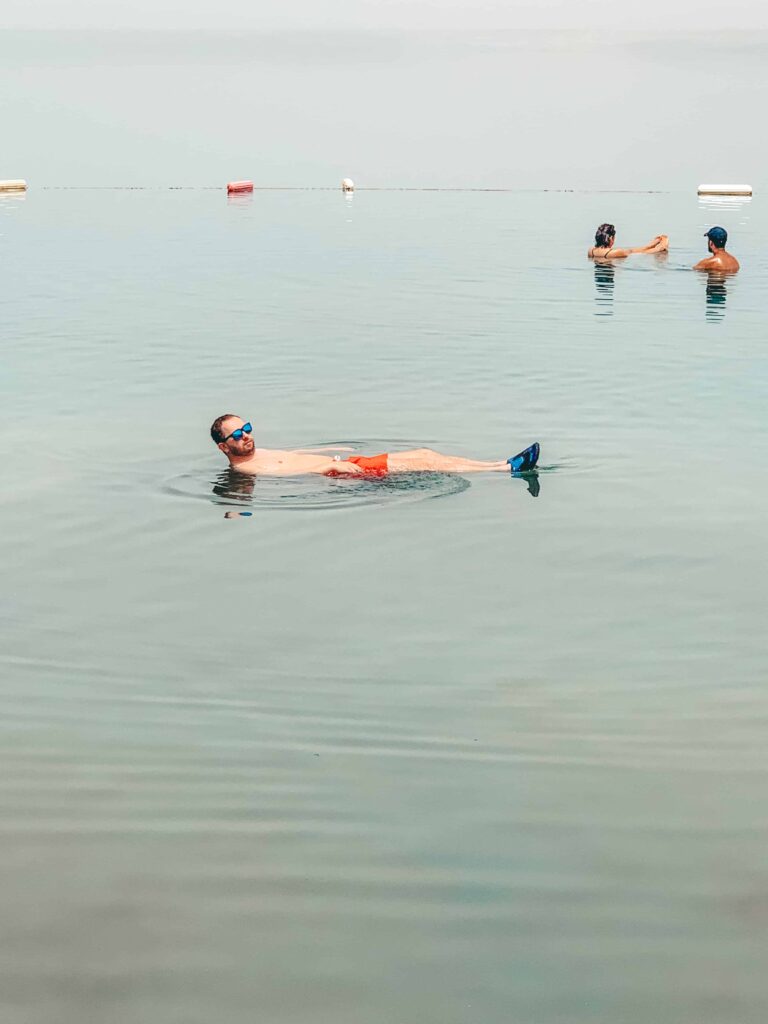 If you want to go from Amman to the south of Jordan, you can choose from three different routes. One of the options runs through the middle of the country. This is the longest route, but also definitely the most beautiful. This route is also called the Kings Highway. With stops like Madaba, the Grand Canyon of Jordan, the Wadi Mujib dam and Al-Karak Castle, this route is well worth the extra travel time. Here you can read all about the route and stops on this Kings Highway.
The terminus of the Kings Highway is Wadi Musa. This is the village where the entrance to the absolute highlight of Jordan is located; Petra.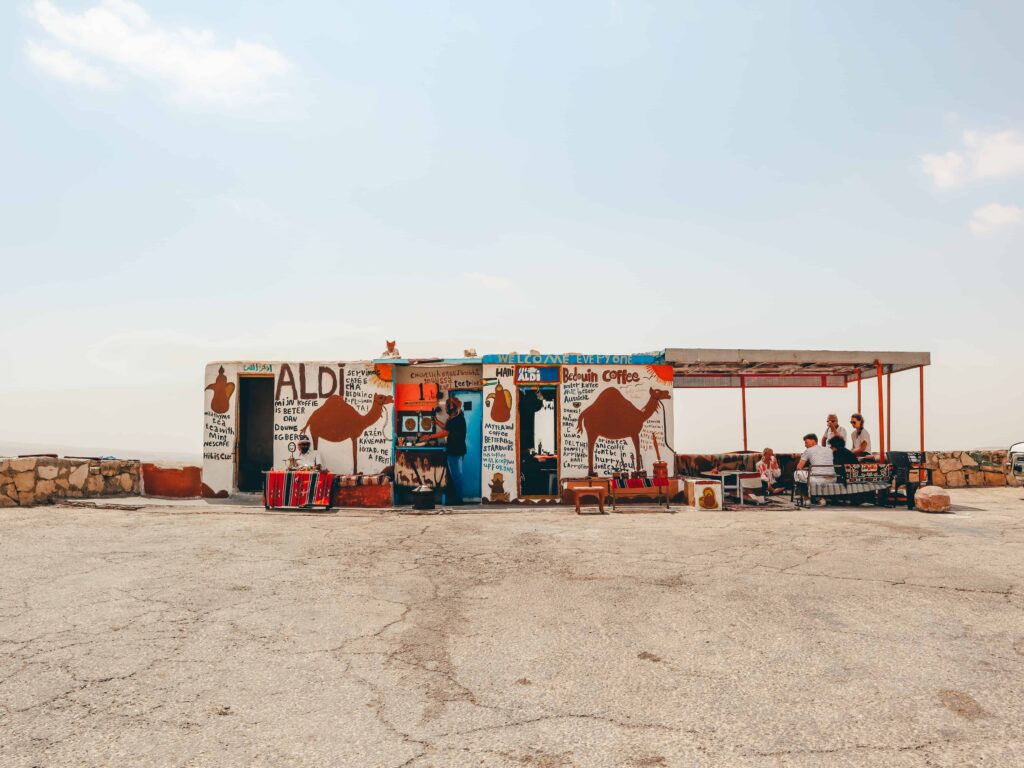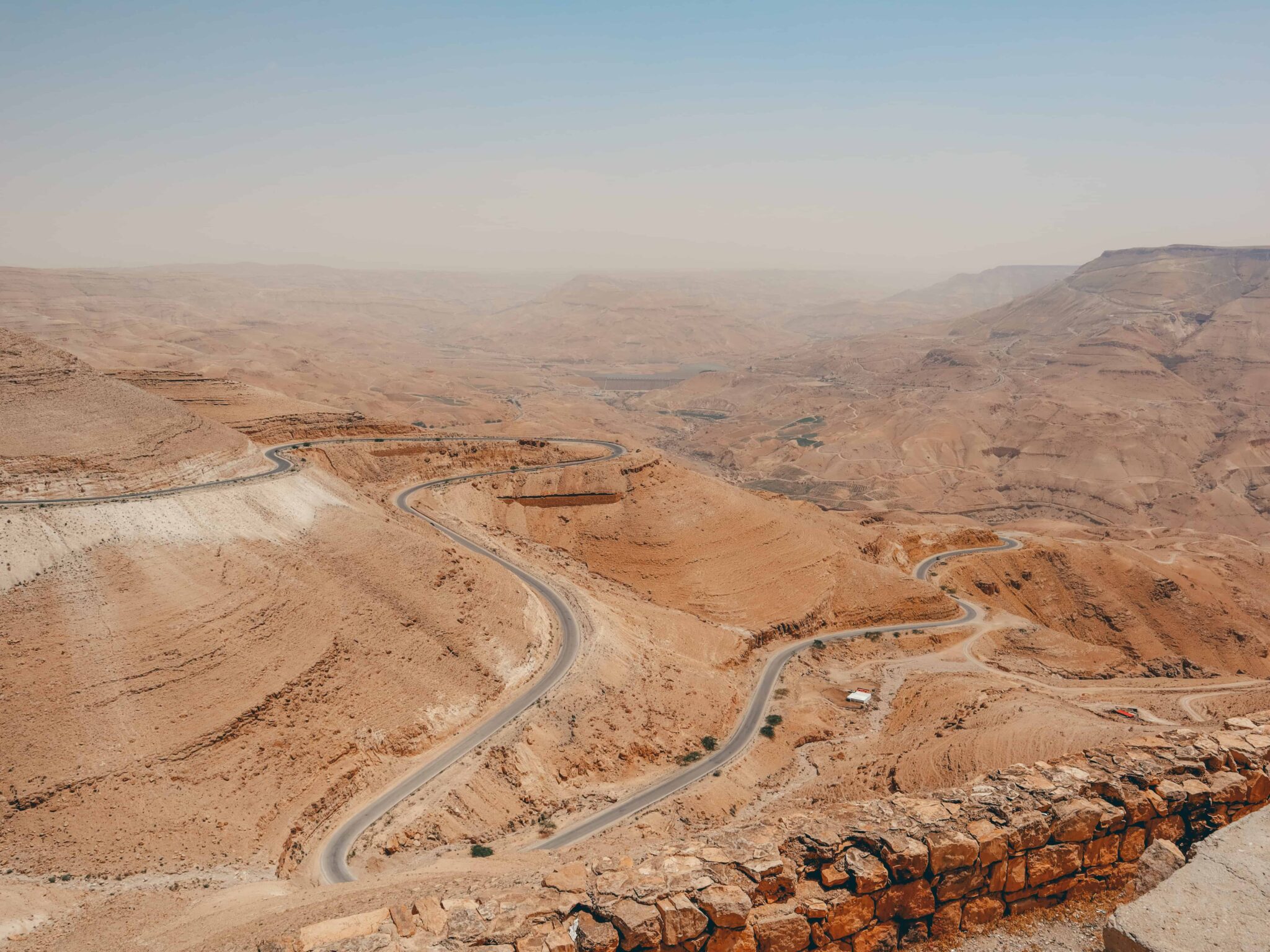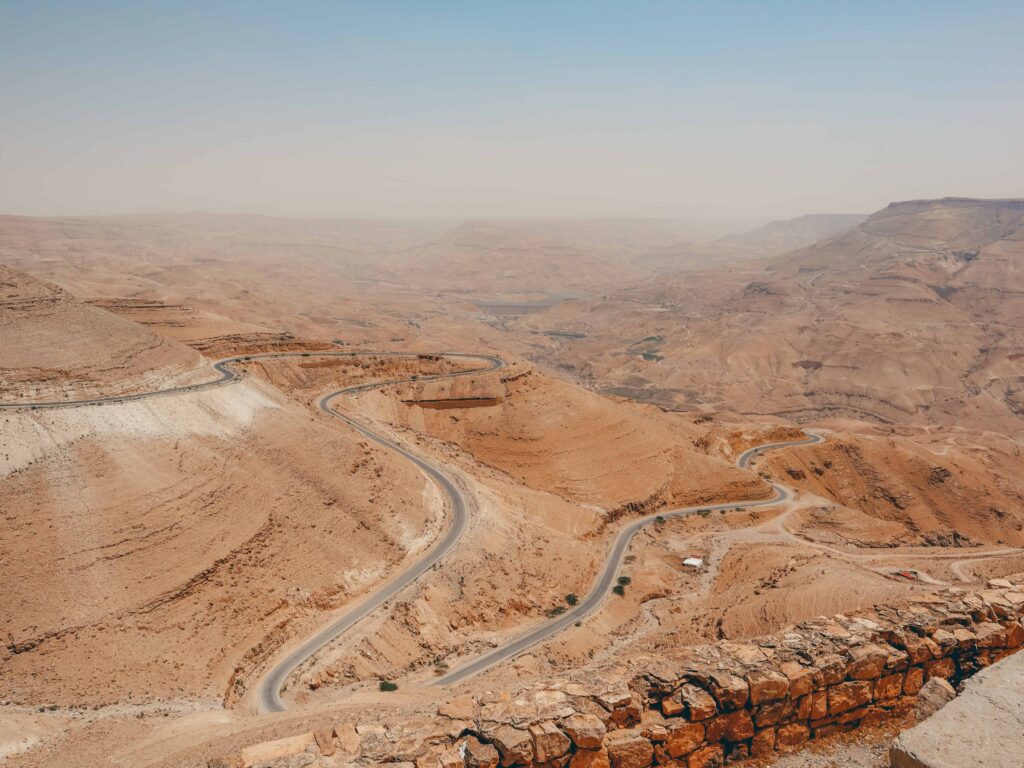 Jordan also has its own wonder of the world; Petra. Petra is much more than just the Treasury which is known from all the photos. It is a gigantic ancient city with houses, tombs and temples carved out of the rock. Petra is truly breathtakingly beautiful and in our opinion the highlight of a trip through Jordan. Because Petra is large, it is smart to make a plan in advance and choose a route that you want to walk. If you only have one day to visit Petra, we recommend going early. In any case, make sure you have good shoes on, because you are guaranteed to walk many kilometers.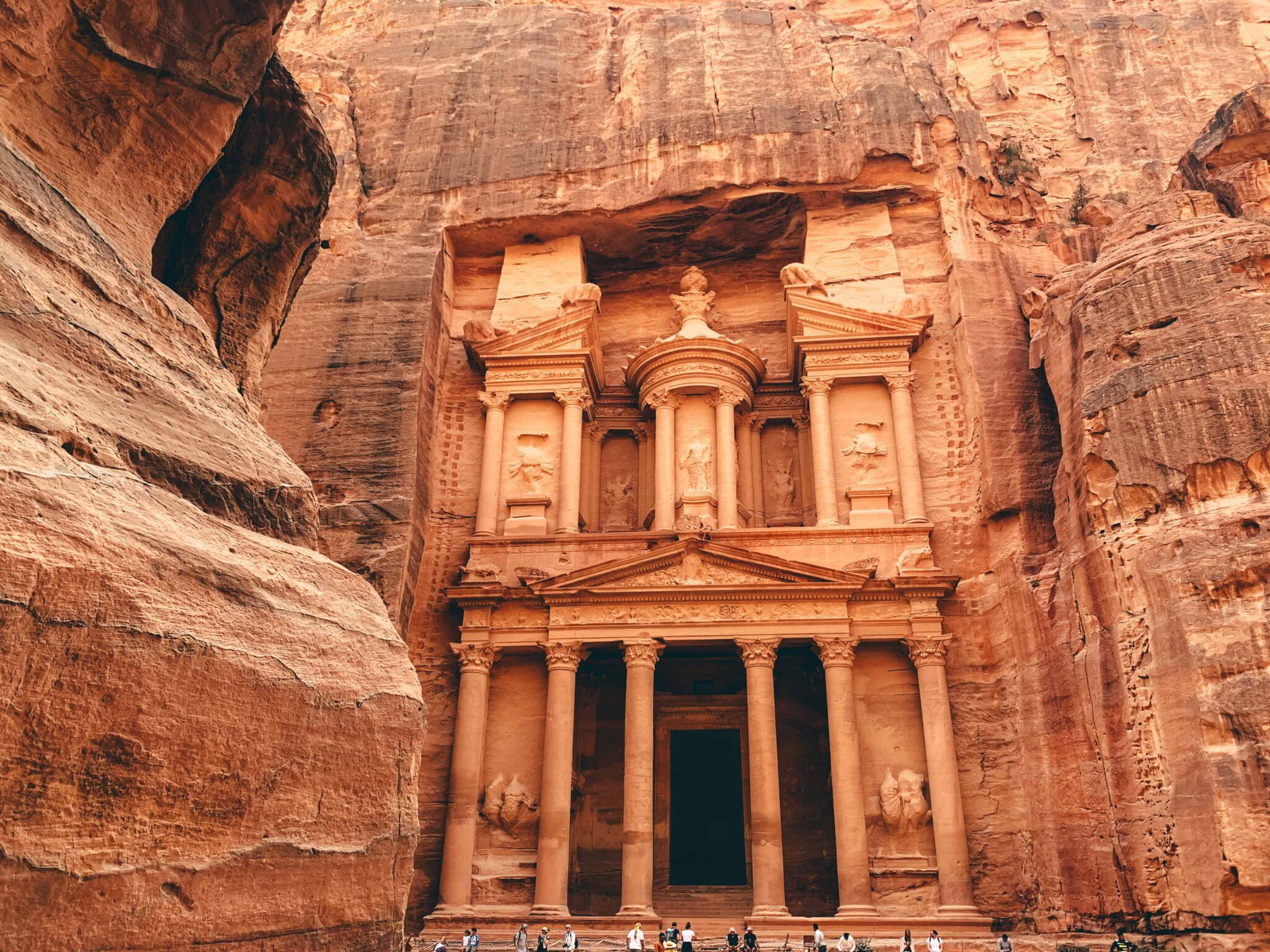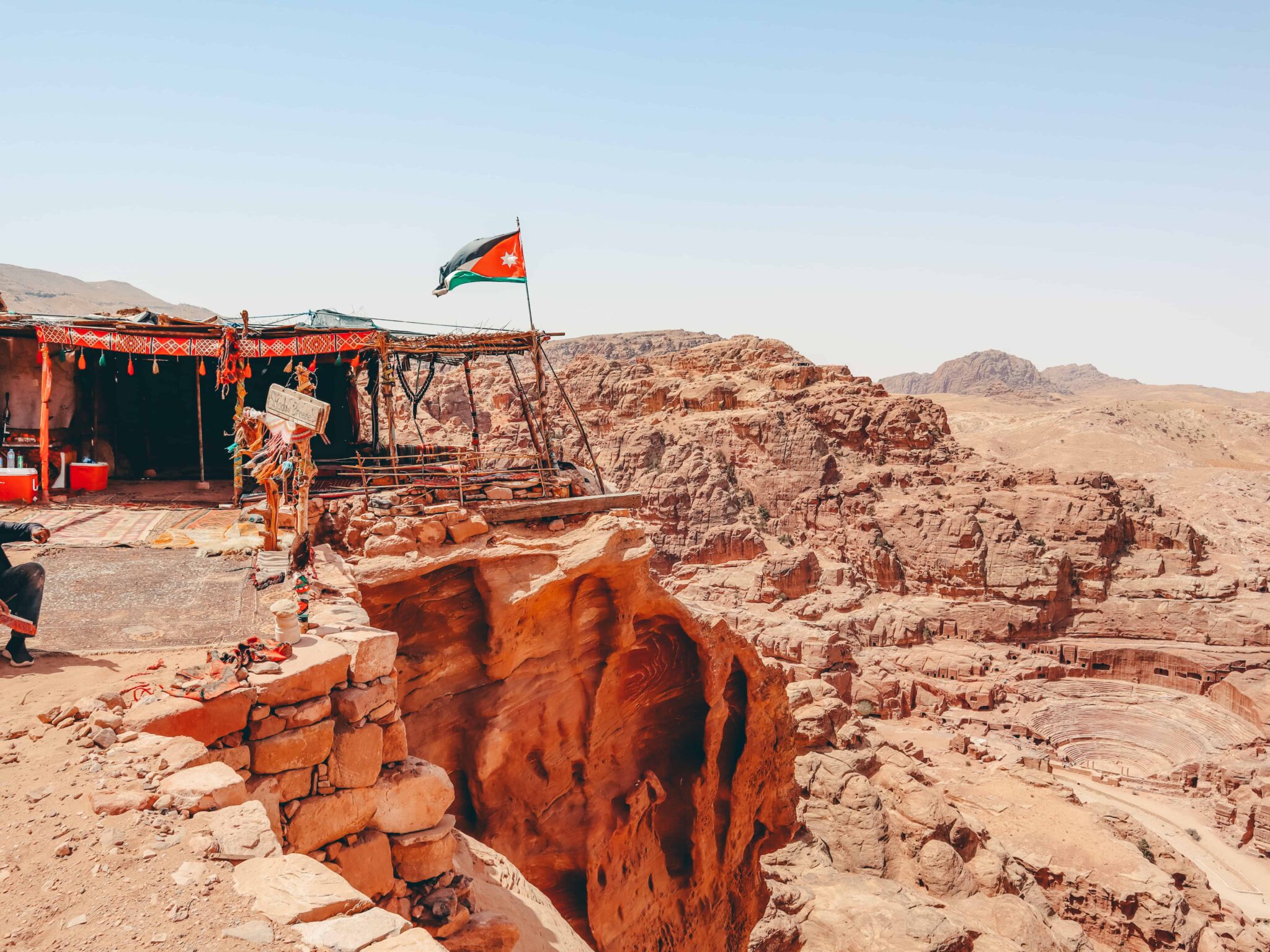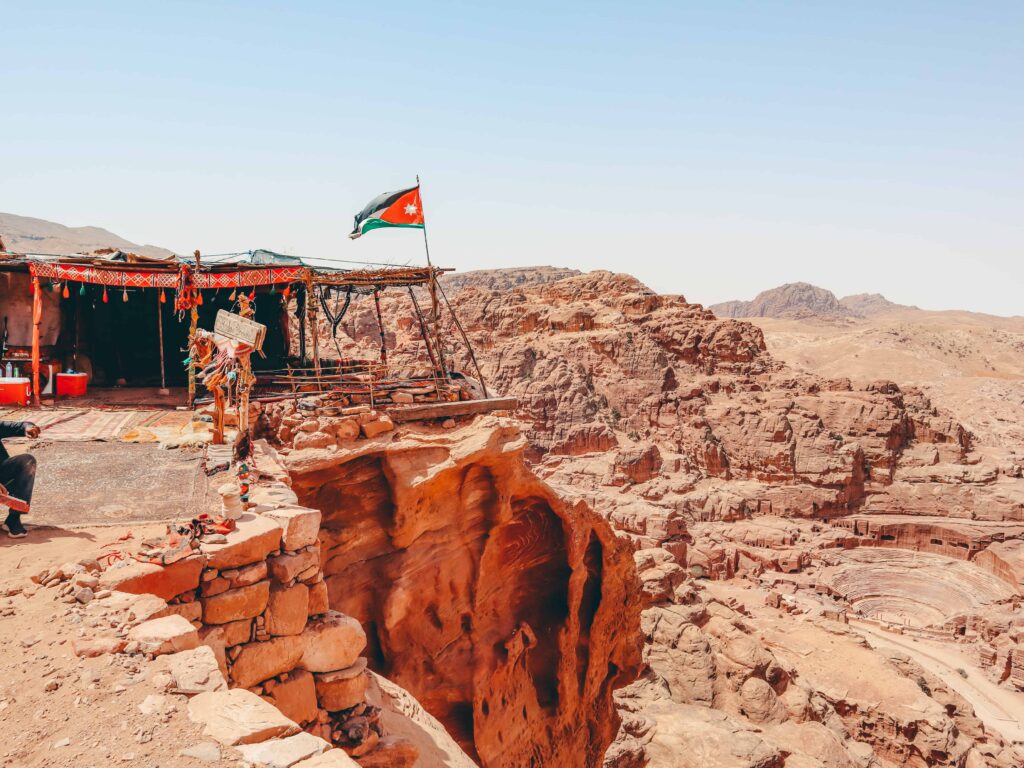 One of the other special features in Jordan is the Wadi Rum desert. This desert not only has a lot of sand but also beautiful rocks, and has been the setting for various films many times. The moon-like landscape is absolutely unique. Do you really want to experience this Jordanian desert? Then choose to spend the night in the desert. In the evening when the sun has set, a beautiful starry sky becomes visible due to the lack of any light pollution. Besides spending the night in Wadi Rum, a 4×4 jeep tour through this desert is also recommended. Here you sit in the back of the jeep of a (private) guide. This guide will take you to the most beautiful places in the desert and the views along the way are truly fantastic.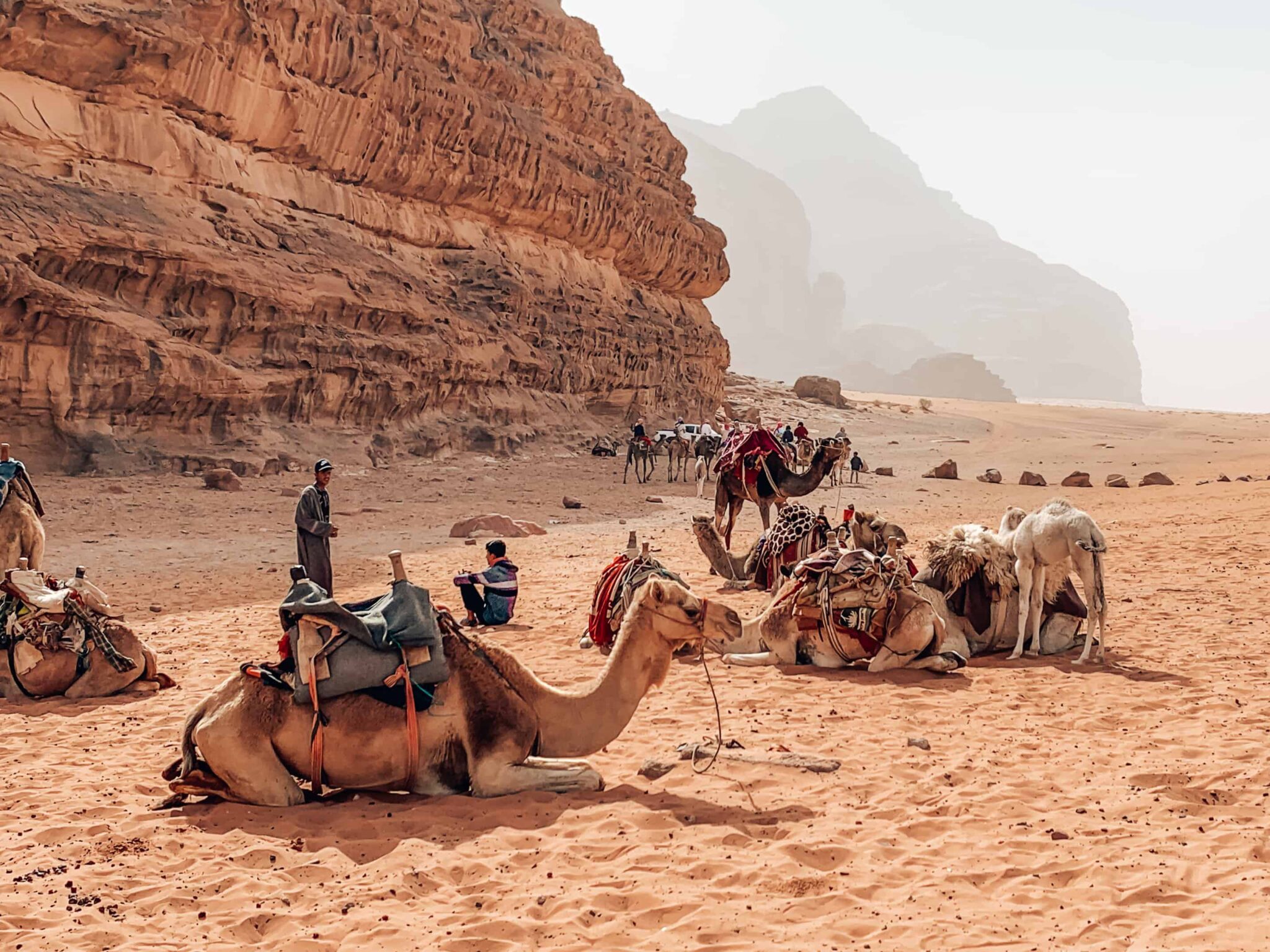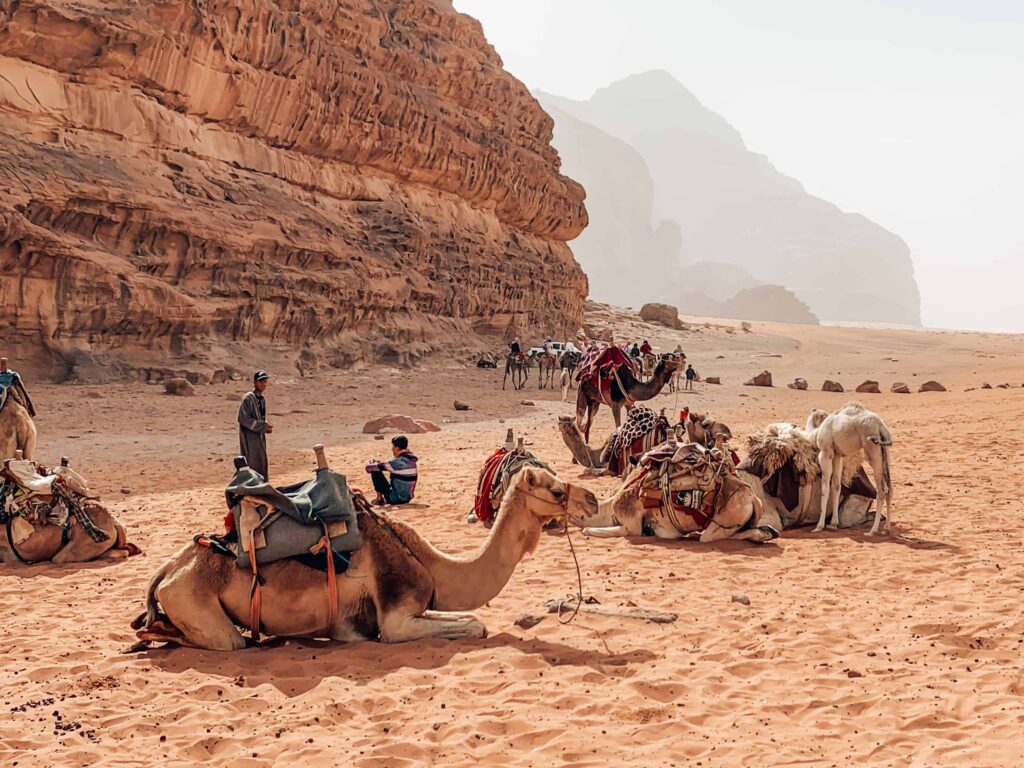 Aqaba (also called Akaba) is the only real seaside resort in all of Jordan located at the tip of the Red Sea. Please note that Jordan is an Islamic country, and that you (as a woman) cannot go to the public beach in a bikini. We stayed in a bay just outside Aqaba called Grand Tala Bay. There are several resorts on this bay where tourists are allowed to sunbathe and swim in a bikini. Aqaba is also known as a good place for diving. The water is nice and warm and there is a lot to see underwater.
Transportation during this itinerary
We flew from Brussels Airport (BRU) to Queen Alia International Airport (AMM) in Amman. A direct flight is only 4.5 hours. We flew with Ryanair and this was doable for this relatively short flight.
Upon arrival at Amman airport, you will need to go through customs. Here you will also receive a visa immediately. You don't actually have to arrange anything in advance for this visa, because it is a so-called visa on arrival. The costs for this visa on arrival are 40 JD. We do advise you to purchase a Jordan Pass in advance, because this also includes the costs for a visa. If you also plan to go to Petra, this pass is especially advantageous. Wadi Rum, Jerash and other attractions are also included in this pass. Here you can read everything you want to know about the Jordan Pass.
Because public transport in Jordan is limited, we strongly recommend renting a car. It is best to pick up and return this car at Amman airport. The roads in Jordan are quite good. Please note that there are many thresholds and they are not always well indicated in advance. We do recommend taking a car with a little power. There is quite a lot of height difference in Jordan and some villages have very steep streets. Wondering what we paid for the rental car in Jordan? Here you can read everything about the costs of a tour through Jordan.
Overnight stays during this itinerary
During our tour we stayed in 5 different hotels, all of which were unique in their own way. Are you curious about the best place for stargazing in the middle of the desert, or what the ideal base is for visiting Petra? Here you will find a complete overview of all the hotels we visited, and what we thought of them.
How much time do you need for this route?
We did this route including the flights in 12 days. We had enough time at all destinations and we did not have to skip any sights. Here you can read all about how we have filled in these 12 days.
Do you have less time planned for a trip through Jordan? Then we recommend planning less time at the Dead Sea or Aqaba. That way you don't have to miss any sights. Do you have more time available? Then we recommend taking an extra day to discover Petra. You can also choose to drive the King's Highway in two parts. This gives you more time to view all the sights on the route.
Jordan is also ideal to combine with neighboring Israel. Just make sure that a combination of these two countries is not at the expense of all the great sights that Jordan has to offer.