Rome is the capital of Italy and one of the most beautiful cities in Europe. It is also one of the most visited cities in the world. In Rome there are still many historical sights which date back to the time that Rome was the capital of the Roman Empire. In addition, the papal Vatican City is located in Rome, which makes it a special city for many believers.
What you can expect from Rome
Language: The official language in Italy is Italian. Italian has many dialects. In Rome you can also communicate well with English in most places.
Payment methods: Debit and credit cards are accepted almost everywhere. There are also plenty of ATMs throughout the city.
Power outlets: In Rome the power plugs and sockets are of type F and L. The standard voltage is 230 volts.
Time zone: Italy is on the Central European Time, this is equal to GMT+1 during winter and GMT+2 during the summer. Italy has a different summer and winter time in order to save daylight.
Visa:If you are staying in Italy for less than 90 days, most visitors do not need a visa. Do you want to stay longer than 90 days? Then we recommend you to contact the embassy.
Currency: Euro (EUR)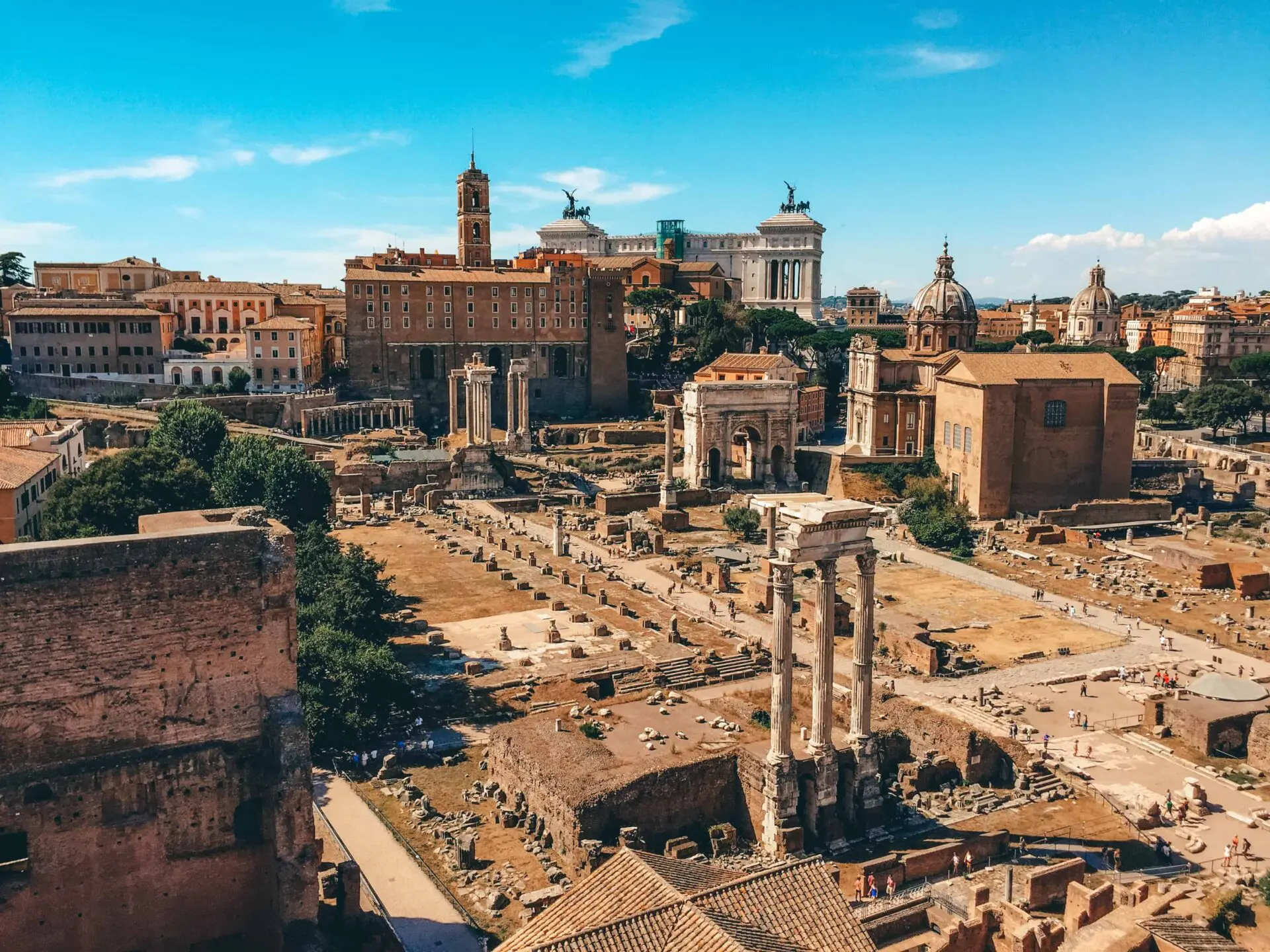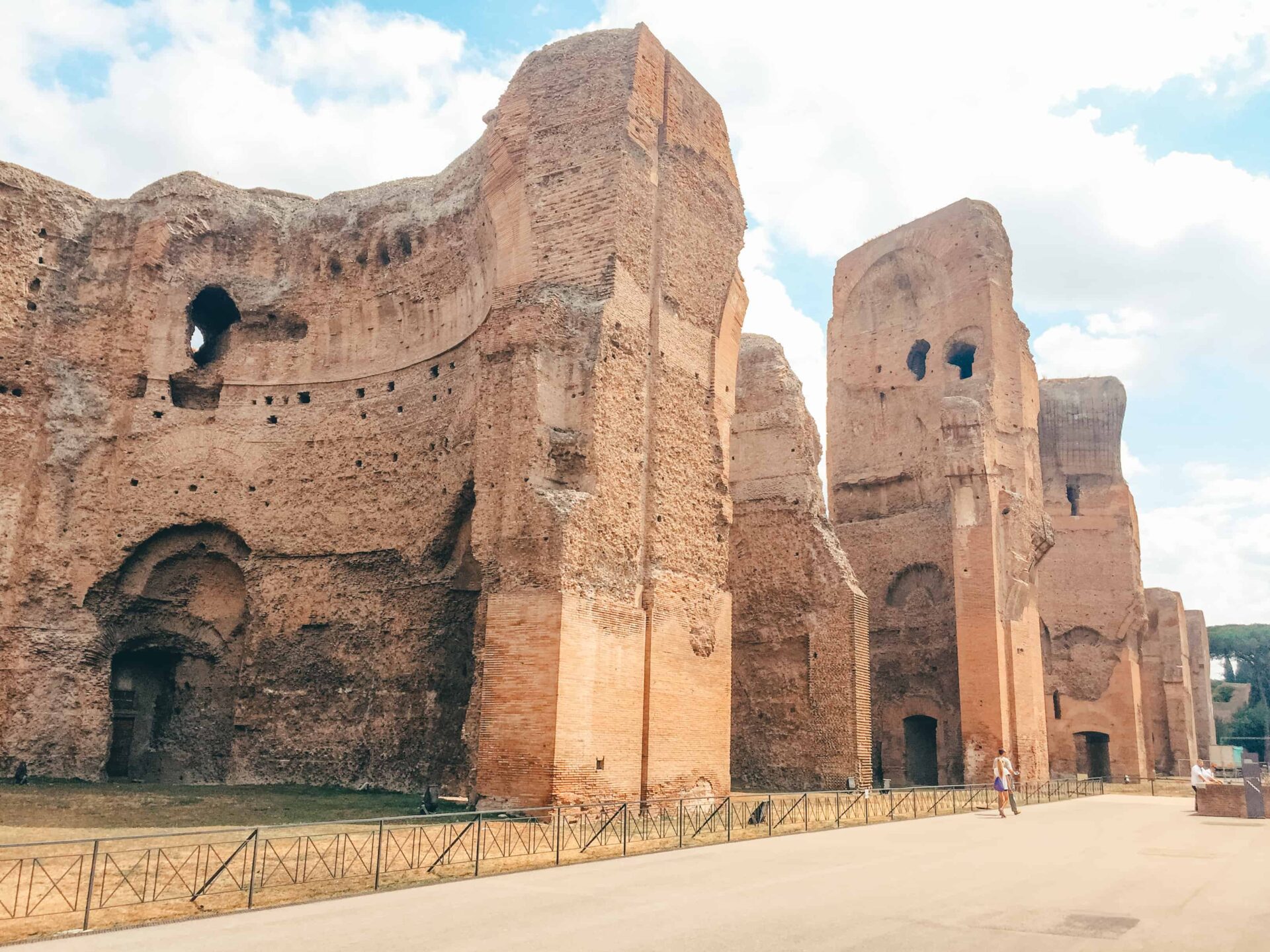 Rome, like most of Italy, has a Mediterranean climate. This means that the summers are hot and dry, while in the winter you can count on milder temperatures. Rainfall in Italy almost only falls in winter.
The best time to visit Rome is in the spring or autumn. In summer, temperatures can rise considerably, which is not ideal in a city full of attractions. In spring and autumn, the temperatures are very nice for a city trip to this city. But in winter there will not be really cold days, with minimum temperatures usually above zero.
Rome has two international airports:
1. Rome Fiumicino Airport (FCO) also called Leonardo da Vinci International Airport. This is the largest airport in Rome. The airport is located about 30 kilometers west of the city center. To travel from the airport to the city it is best to take the Leonardo Express; a fast train with a journey time of about 30 minutes. This train leaves every 15 minutes and a ticket costs 14 euros. From the Netherlands you can fly to this airport with KLM, Transavia and Alitalia, among others.
2. Rome Ciampino Airport (CIA). This airport is located approximately 15 kilometers from the city. However, transport between this airport and Rome is slightly less well organized. For this you have to take a local bus or train, usually with a transfer. This airport mainly serves Ryanair and Wizzair.
Althoughmany of the sights in Rome are within walking distance of each other, using public transport is often convenient. Public transport in Rome is very well organized, and consists mostly of buses, trams and metros. With the Roma Pass, a kind of public transport card, you can travel for 48 or 72 hours with all these means of transport. In addition, this Roma Pass entitles you to certain discounts. Here you can read everything you want to know about public transport in Rome and the Roma Pass.
It is not recommended to drive in Rome yourself. Traffic is very hectic here and parking is often difficult. In addition, as a tourist you are not allowed to enter the historic center by car. Therefore, renting a car for Rome only is not recommended.
Unfortunately taxis in Rome are not cheap. The taxis operate on the basis of the taximeter, but an additional surcharge is often charged for luggage and rides at night. Also keep in mind that you only use the official white taxis. Other taxis are illegal and known for their scamming practices.
We have already visited Rome twice. Both times we stayed in the Italian capital for 4 days. In these four days we have actually been able to see all the sights at a pleasant pace.
There is a lot to see and experience in Rome. If you want to visit Vatican City, we recommend that you spend at least one full day here. The other sights in Rome can be seen in about three days.
Rome is not only the capital of Italy, but also the largest city in the country. The first time, we stayed in Cardinal Hotel St. Peter close to Vatican City. The second time we stayed at The Strand Hotel. This hotel is located a little further from the center but very close to two metro stations.
It is of course ideal to stay in the heart of Rome, as the sights are within walking distance. A good alternative is to choose a hotel or apartment that is close to a metro stop.