Macau is a special administrative region of China, its official name is therefore Macau SAR (Special Administrative Region). Macau is mainly known for its casinos, it is also called the Las Vegas of Asia. In addition, Macau still has many visible Portuguese influences in the historic center. This makes it a special destination in Asia.
What you can expect from Macau
Language: Macau has two official languages; Chinese and Portuguese. This means that all (road) signs are in both languages. In addition, a lot of people speak English as well.
Payment methods: Macau has many ATMs and exchange offices where you can get Macau Patacas. Paying with a credit card is not possible everywhere, cash is still king in many places. Additionally, you can also pay with the Hong Kong Dollar (HKD) in Macau.
Power outlets:In Macau the power plugs and sockets are of type D, M, G and F. The standard voltage is 220 volts.
Time zone:The time in Macau is equal to GMT+8. Macau does not use different winter- or summer times.
Traffic:In Macau, driving is on the left, as is the case in the United Kingdom and Hong Kong.
Visa:If you stay in Macau for less than 90 days, a so-called visa on arrival is enough. Do you want to stay for more than 90 days? Then we recommend you to contact the embassy.
Currency: Macau Pataca (MOP).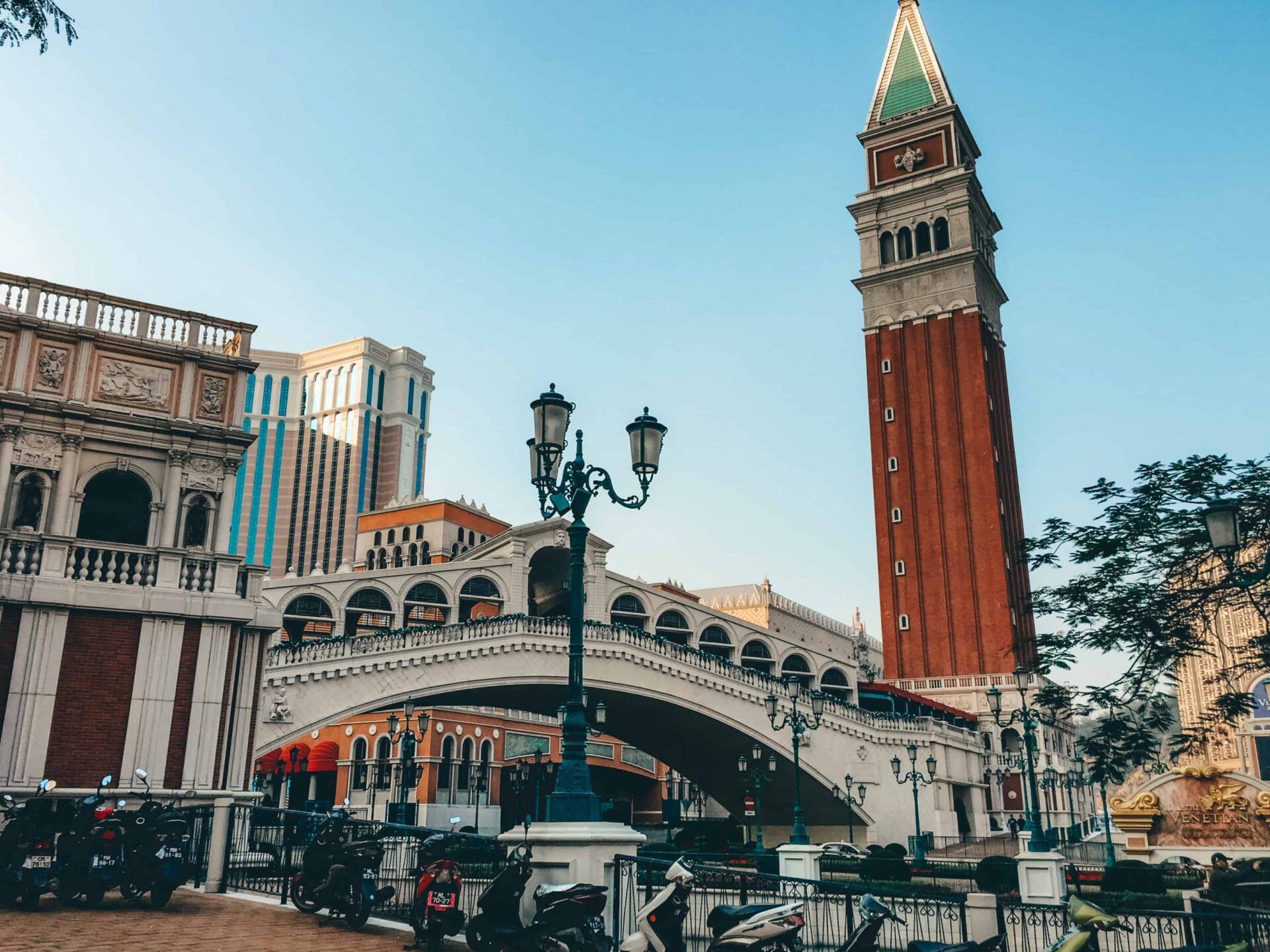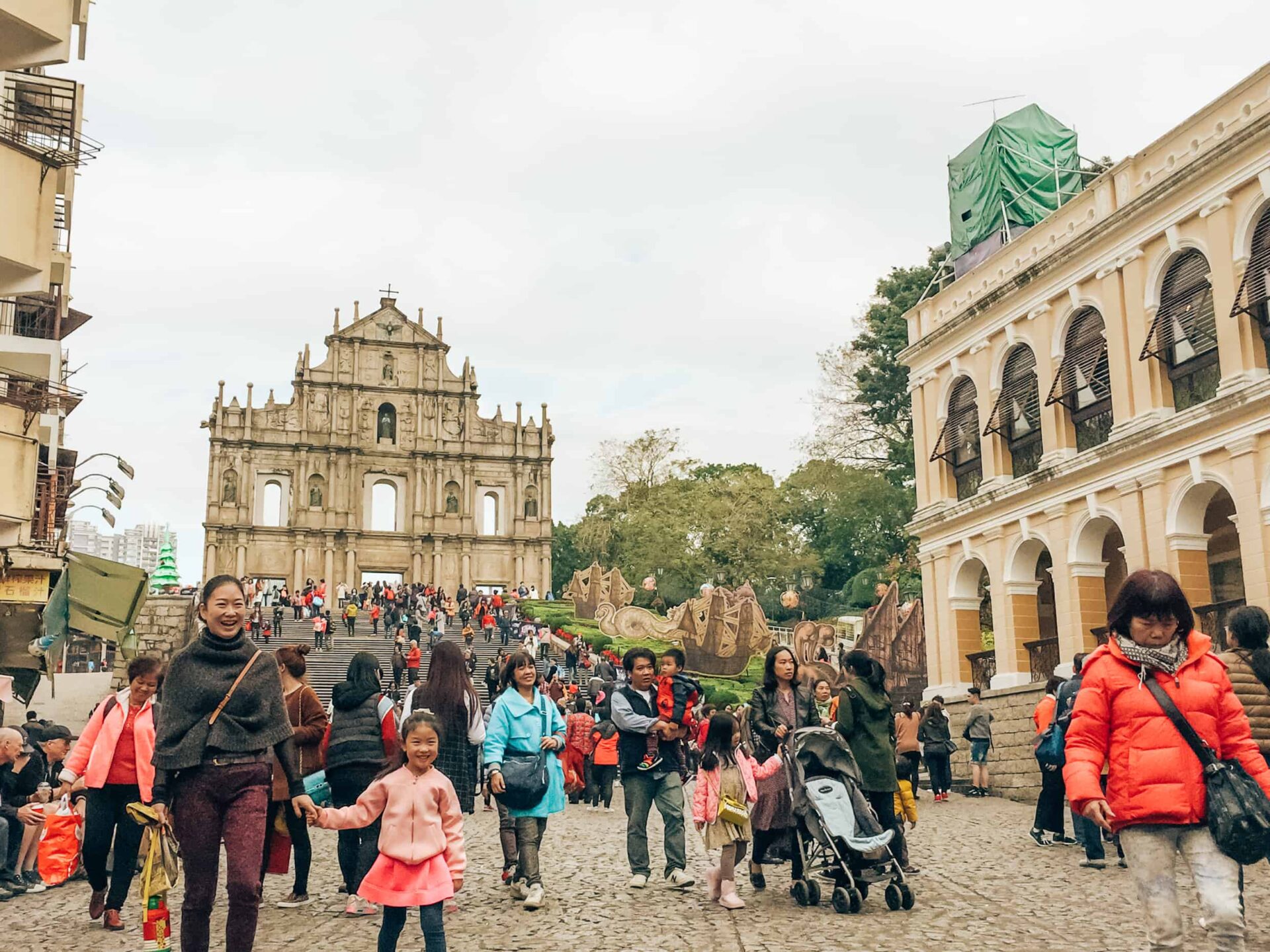 Macau has a warm maritime climate, which means that the winters are warm and relatively dry and the summers are tropically warm with high humidity. This high humidity is mainly present from March to September and can rise to 85%. In addition, you also have a chance of cyclones and tropical storms during that period.
Temperatures generally do not drop below 15 degrees Celsius in winter and rise to an average of 32 degrees Celsius in summer.
Macau can be visited all year round, but if you want to avoid extreme weather conditions, spring and autumn are ideal for your visit. You run the least chance of storms, cyclones and very high humidity while you can still enjoy the pleasant temperatures.
Macau International Airport (MFM) is Macau's only airport. The airport is quite small and mainly serves regional air traffic. For international air traffic, a transfer is usually planned in China or another place in South East Asia. It is common to fly to Hong Kong International Airport (HKG) and then take the boat to Macau.
A ferry service runs several times a day between Macau and Hong Kong. The Cotai Water Jet and TurboJet sail from Hong Kong to Macau in just one hour. A one-way ticket costs about HKD 160.
Mostcasinos are within walking distance of each other. In addition, most casinos offer a free shuttle bus to the airport or the boat terminal. Hence, you do not have to use public transport a lot in Macau. There are, however, local bus lines that connect the old part of the island to the part where the casinos are located.
Macau taxis are readily available and surprisingly cheap. The taxis work by means of a taximeter with a standard starting rate. Despite the fact that English is a widely spoken language in Macau, not every taxi driver speaks English (well). It is therefore useful to have the Chinese address on paper or in your telephone with you.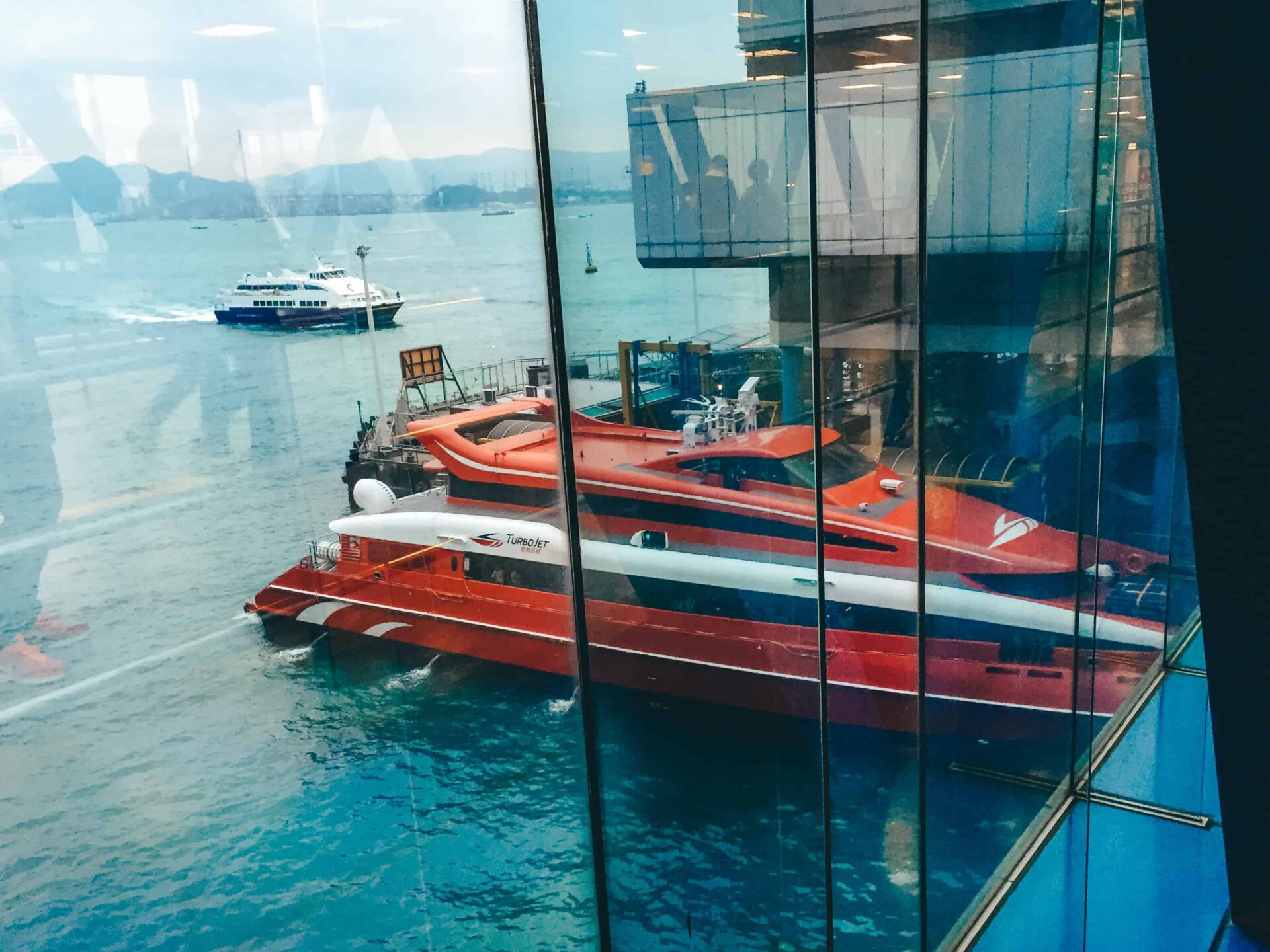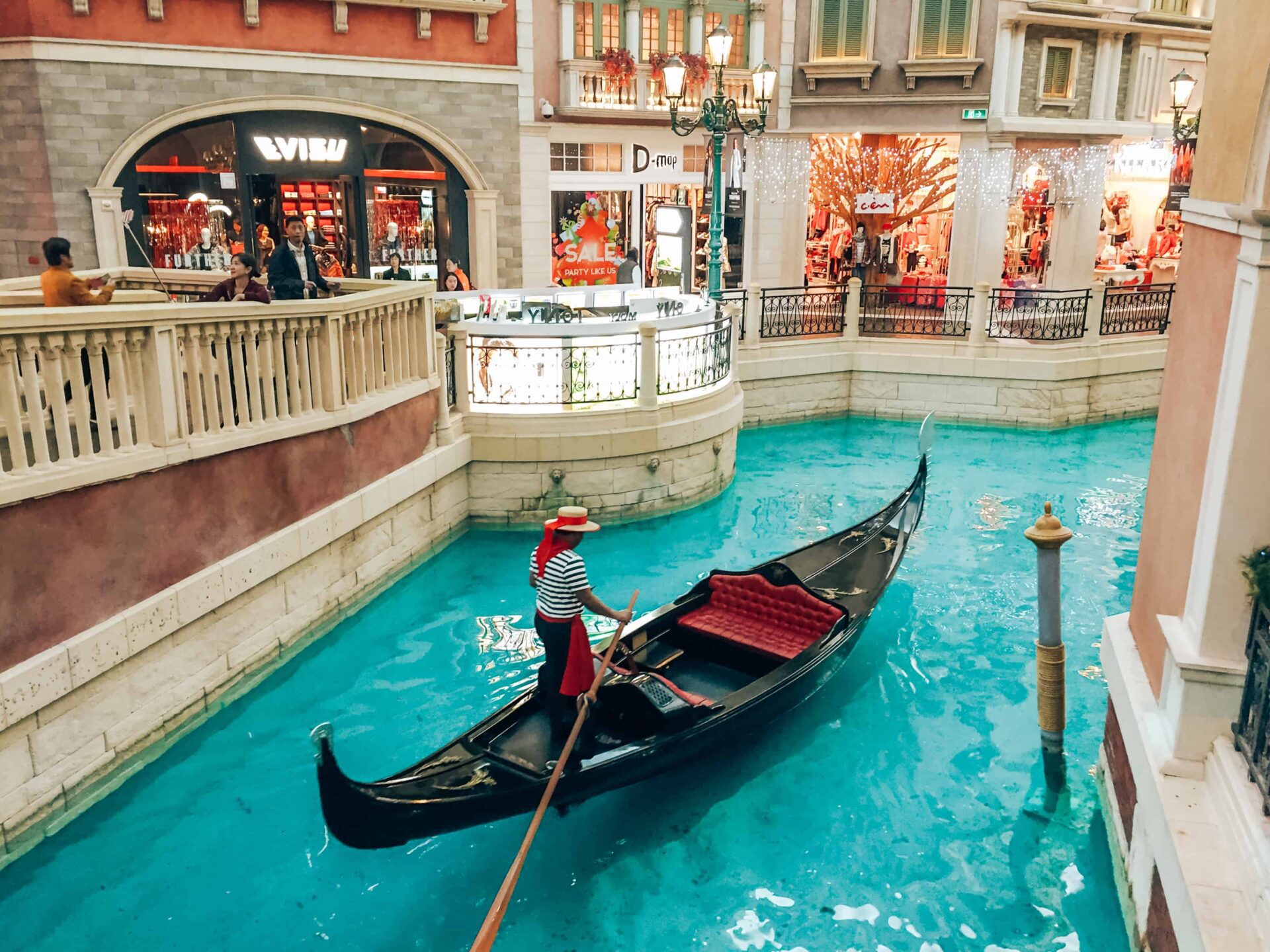 We visited Macau from Hong Kong for one day. During this day we visited both the casinos and the historic center.
If you just want to taste the atmosphere in the casinos or just want to visit the historic center, one day is certainly enough to experience this. If you would like to take it easy and still want to see all parts, we recommend you to visit Macau for at least two days.
This makes Macau a great stopover destination while traveling through China or Asia. Of course you can also stay for longer than one or two days without getting bored. The hotels at the casinos are so luxurious and extensive that a longer stay here is always a good choice.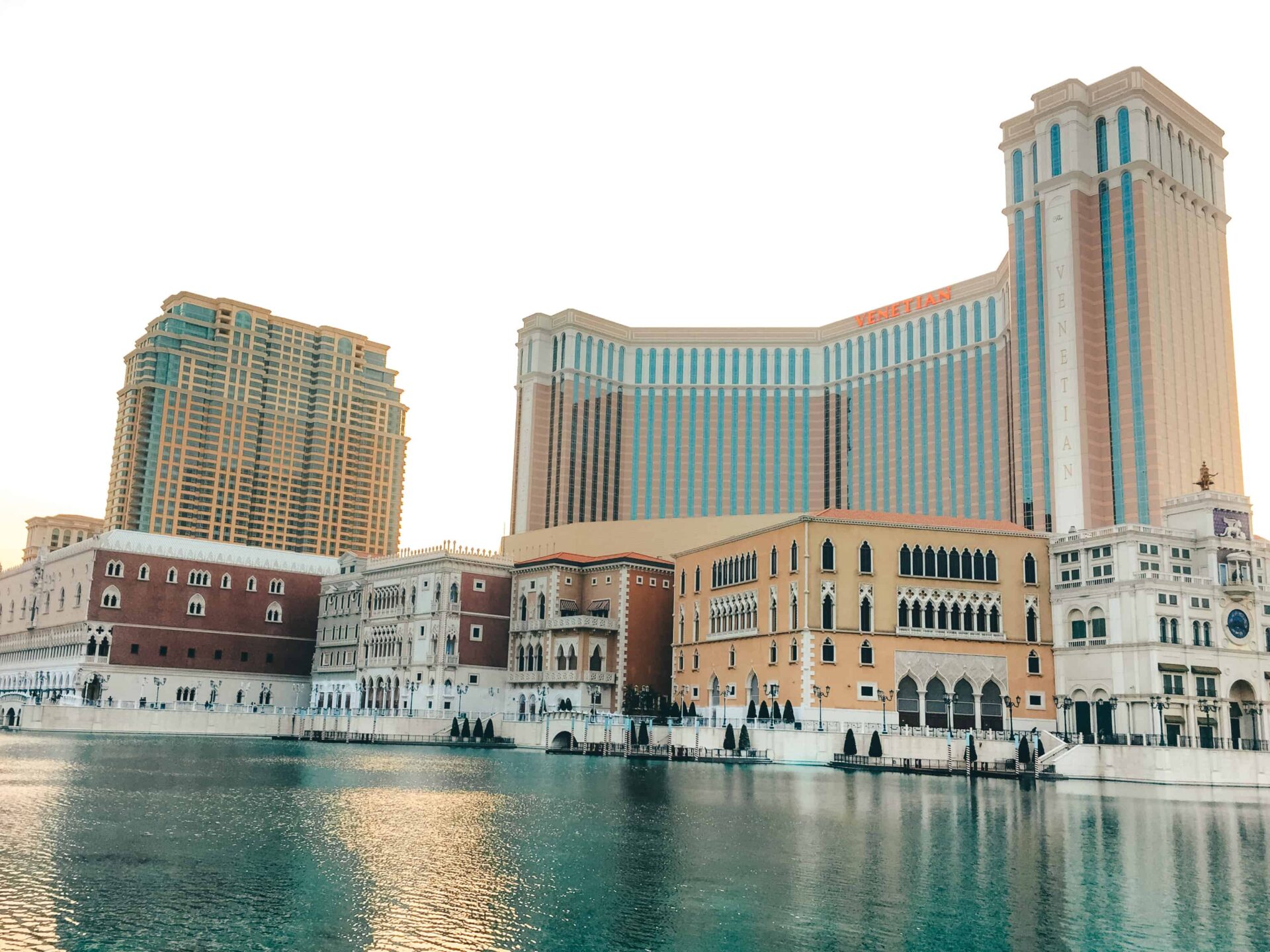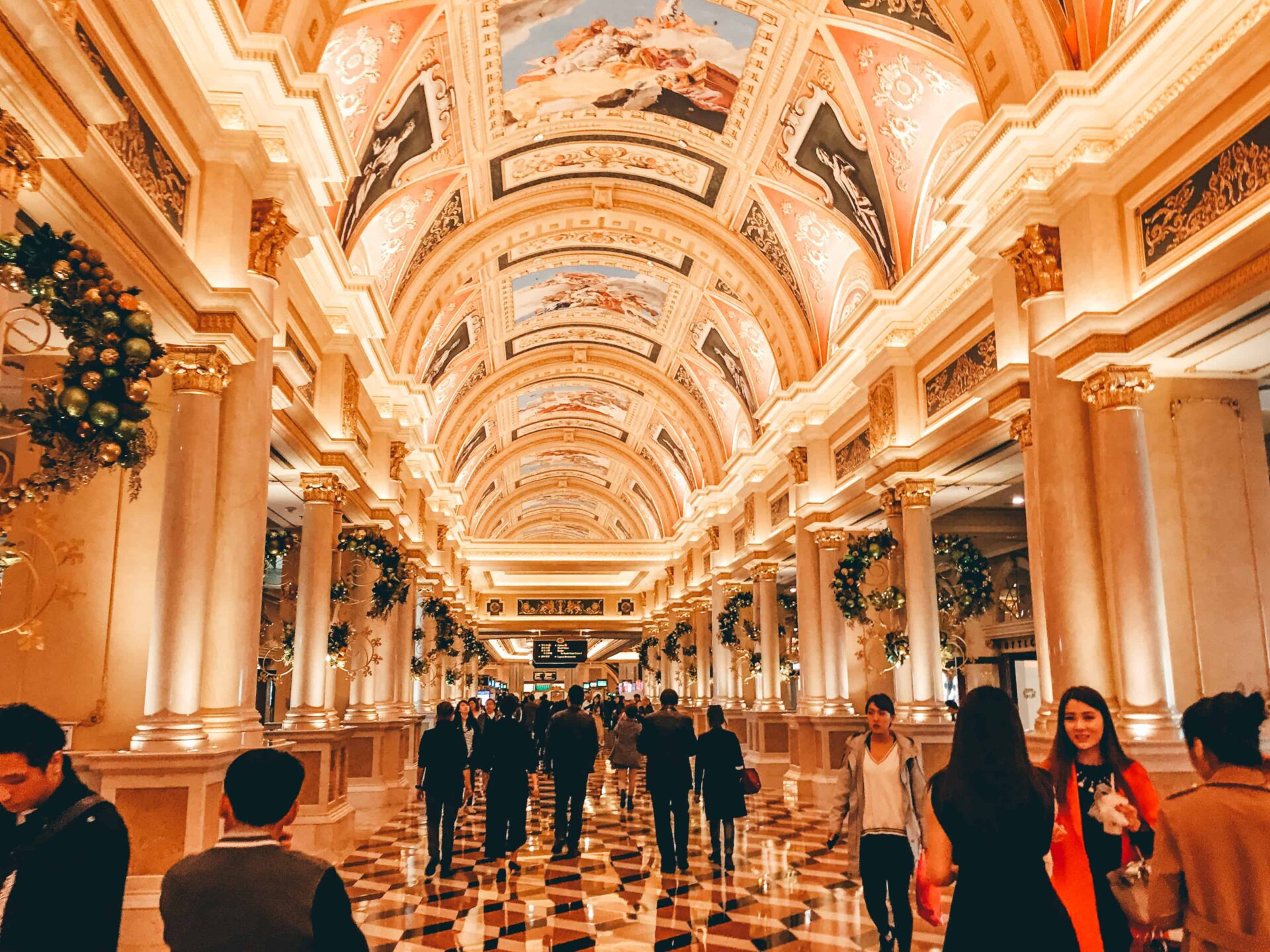 Macau consists of three regions. First, you have the old center of Macau with beautiful sights and Portuguese influences. Next, you have Taipa Island, the place where you can find the big hotels and casinos. Finally, Macau also has Coloane Island, where most of the nature and beaches can be found.
So where you can best stay depends on the purpose of your trip. In addition, choosing a hotel, hostel or apartment differs per person, and depends on your budget and wishes.