Jordan is a versatile country which is ideal for an adventurous tour. In this blog we have made an overview of the costs we incurred during our tour in Jordan. Keep in mind that these prices may not be the same anymore at this moment. This overview is therefore mainly an indication of what a tour of Jordan could cost. We have divided the costs into the following cost items; transport, accommodation, sights, food and drinks and other costs.
In Jordan, payment is made in Jordanian Dinar, abbreviated JD. All prices in this article are in euros. We have only had limited Jordanian Dinar in cash, but have paid a lot with credit cards.
Transport - airline tickets
Because we only booked this trip last minute, the airline tickets were on the expensive side. We opted for direct flights with Ryanair from Brussels to Amman. We paid a total of €1,075 for these flights, including checked baggage and seat selection.
We chose to rent a car because we were going to make a tour and planned to cover a lot of long distances. We already booked the car in advance at Discover Cars. We went for a smaller car this time, a Kia Picanto, with full insurance included. If you are planning to visit Jordan, we definitely recommend renting a car. We also recommend that you take out full insurance with the car, because the roads are sometimes quite bad and the traffic can be a bit chaotic. We paid €425 for the rental for 12 days.
The last cost item for transport concerns the other costs related to transport. We have driven a total of about 1,000 km with the rental car. This of course means that refueling is required. We paid a total of €95 for this. In Amman we have chosen to leave the car parked at the hotel and to take an Uber several times during our visit to the center. We paid €13 for this. In Jordan we did not have to pay for parking anywhere. However, we did park our own car at Brussels airport. We paid € 155 for this.
We stayed in Jordan for a total of 11 nights, in five different hotels. In addition, we chose to book an overnight stay in Brussels in advance because of our early flight the other morning. We stayed in the Ibis Budget Hotel Brussel Airport. A great hotel for 1 night, but otherwise not necessarily recommended. We paid €65 for this night.
Our first stop in Jordan was the Shams Alweibdeh Hotel Apartments in Amman. This hotel consists of separate apartments with their own kitchen and bathroom in the center of Amman. We stayed here for two nights and paid a total of €134 including breakfast.
We then stayed at the Dead Sea for three nights. Here we chose the Hilton Dead See Resort & Spa. This 5-star hotel is located directly on the Dead Sea and is a wonderful hotel to stay for a few days. For three nights including breakfast we paid €711.
Our third hotel in Jordan was in Wadi Musa, The Rock Camp. In this 5-star hotel you have the opportunity to sleep in luxury tents in the middle of the rocky nature. We stayed here for two nights, and paid €208 for this stay.
In Wadi Rum we stayed at the UFO Luxotel. This hotel exceeded all our expectations and was a very unique experience. This 5-star hotel is really located in the middle of the desert, and consists of luxurious bubble tents. We paid €352 for an overnight stay in this hotel including breakfast and dinner. The prices per night are quite high, but in our experience it is well worth it.
The last hotel we stayed in Jordan was the Grand Tala Bay Resort in Aqaba. This 5-star hotel has a private beach on the Red Sea and a total of 5 swimming pools. We paid €645 for three nights including breakfast.
Curious about our experiences in these hotels? You can read all about it here Jordan's best hotels.
The next cost item that we discuss are the sights we have visited. In Jordan, many attractions are free or included in the Jordan Pass. In Amman we only paid entrance to the King Abdullah mosque, also known as the blue mosque. We lost a total of €6 for this. We also paid €6 entrance to visit Mount Nebo.
As we mentioned above, many attractions in Jordan are included in the Jordan Pass. We purchased this Jordan Pass before leaving for Jordan for a total of €188, and used it to visit the following attractions: Jerash, Wadi Rum, Amman Citadel, the Roman Theater in Amman, Al-Karak Castle and Madaba Archaeological Museum. In addition, our visit to Petra was also included. We found a very good deal! Here you can read where and when you can best buy the Jordan Pass.
In Wadi Rum we stayed one night in the middle of the desert. In our hotel it was possible to book a so-called stargazing experience in the evening. During this experience we were explained about the galaxy by an astronomer and saw the beautiful stars up close through three gigantic telescopes. We paid a total of €40 for this. For the next day we also booked a 4×4 jeep tour through Wadi Rum at the hotel. We opted for a 4-hour tour with a private guide which cost €50.
Aqaba, located on the Red Sea, is known as a beautiful place for diving. We opted for a dive with an instructor at the Mövenpick Tala Bay hotel. We lost €75 for this.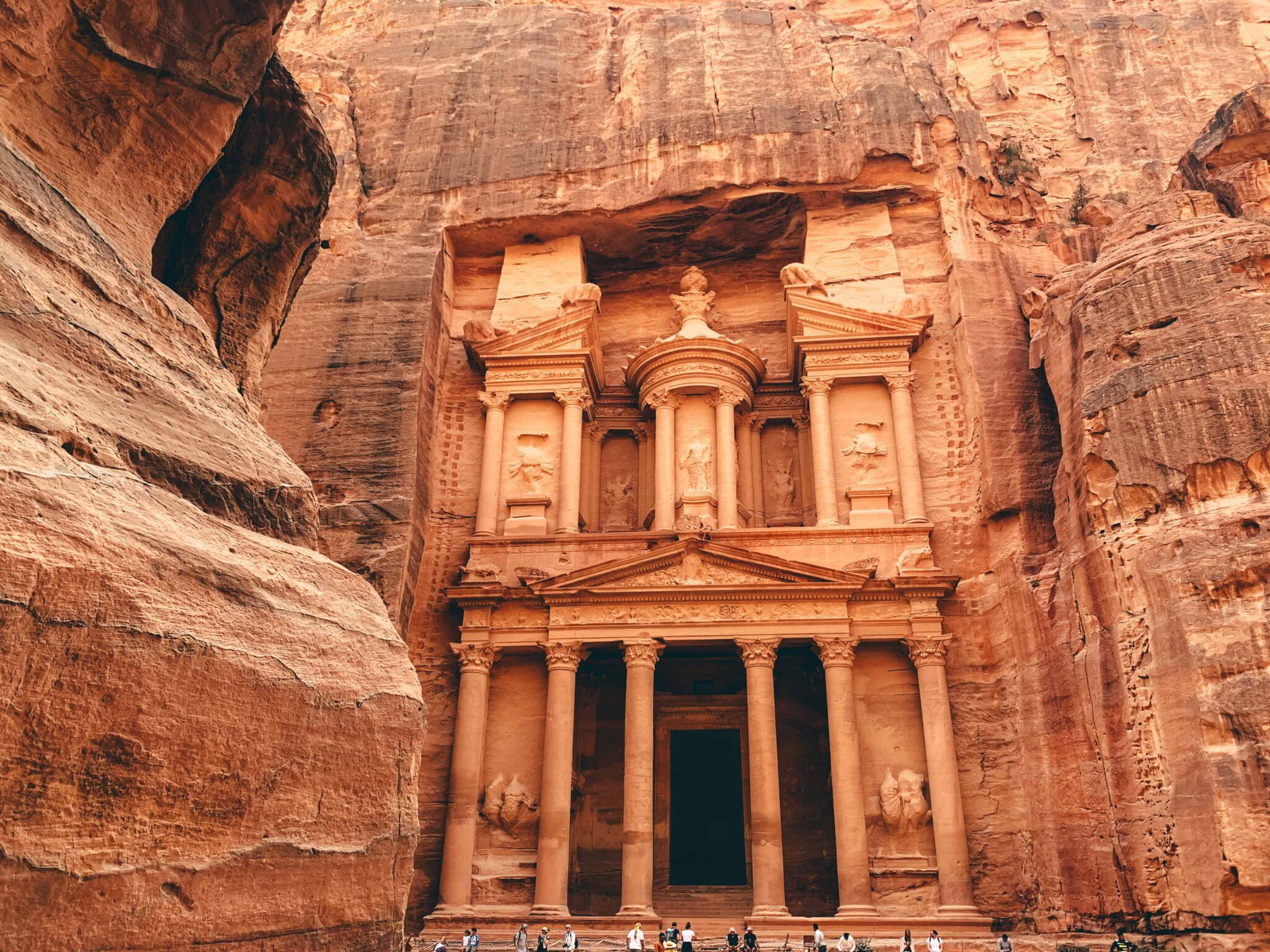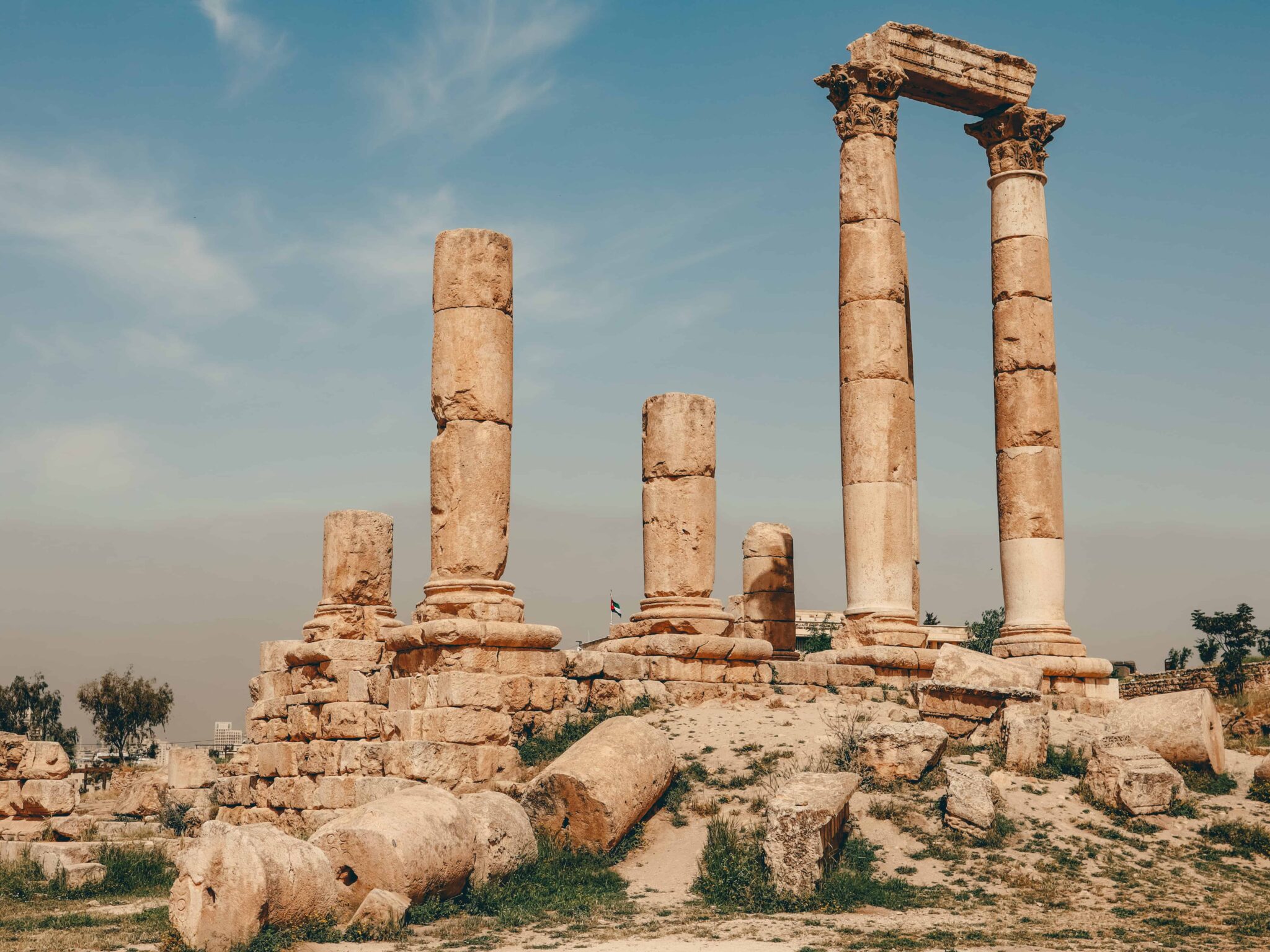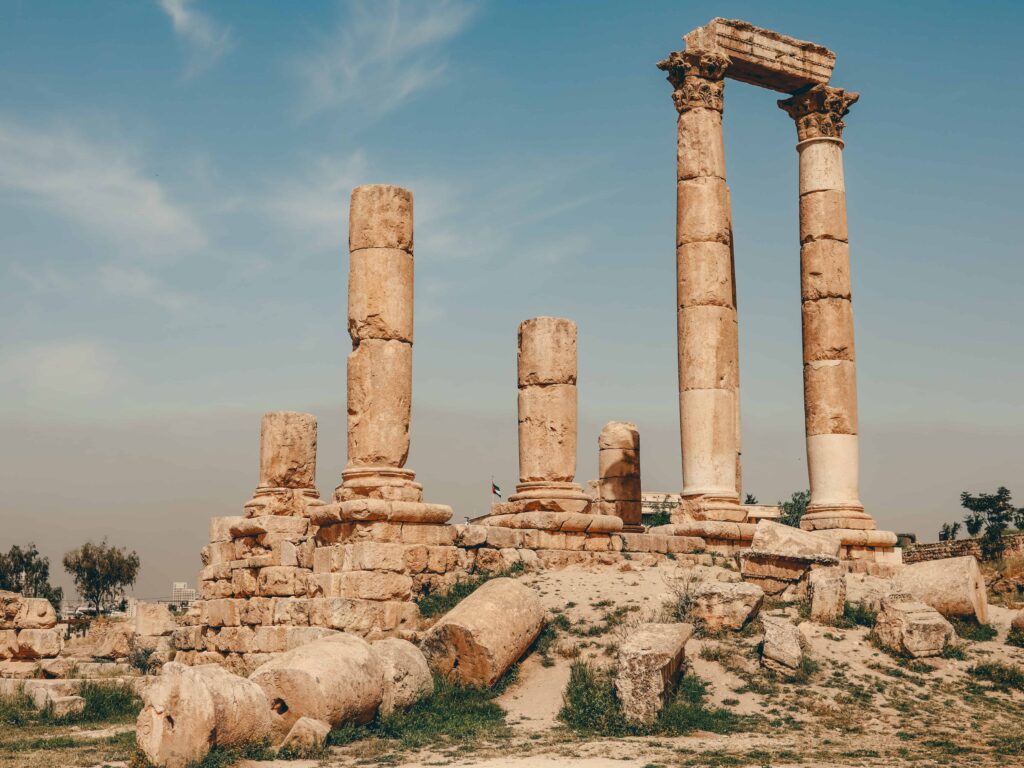 The last cost item is food and drinks. Breakfast was included in all our hotels, so we did not incur any extra costs for this. In Wadi Rum, dinner was also included at the hotel.
In terms of lunch, we often kept it easy by, for example, getting a sandwich at a supermarket or eating something small at a local restaurant. Only the days that we stayed in a resort, such as at the Dead Sea or Aqaba, did we eat an extensive lunch in one of the restaurants. As for dinner, we often ate extensively and several courses at a (luxury) restaurant. For example, in Amman we ate at a typical Jordanian and very good restaurant and at Wadi Musa we ate next to the entrance to Petra. Furthermore, our dinner often took place in one of the many luxurious restaurants in the hotel. In between we often bought something cold to drink. In total we lost €1,105 on these twelve days.
The prices for food and drinks were very different in different regions. For example, we paid only €20 per person for a meal including drinks in a local restaurant, but at Hilton Dead Sea Resort we spent around €100 per evening. You often pay around €1.50 for a bottle of water or a can of drink.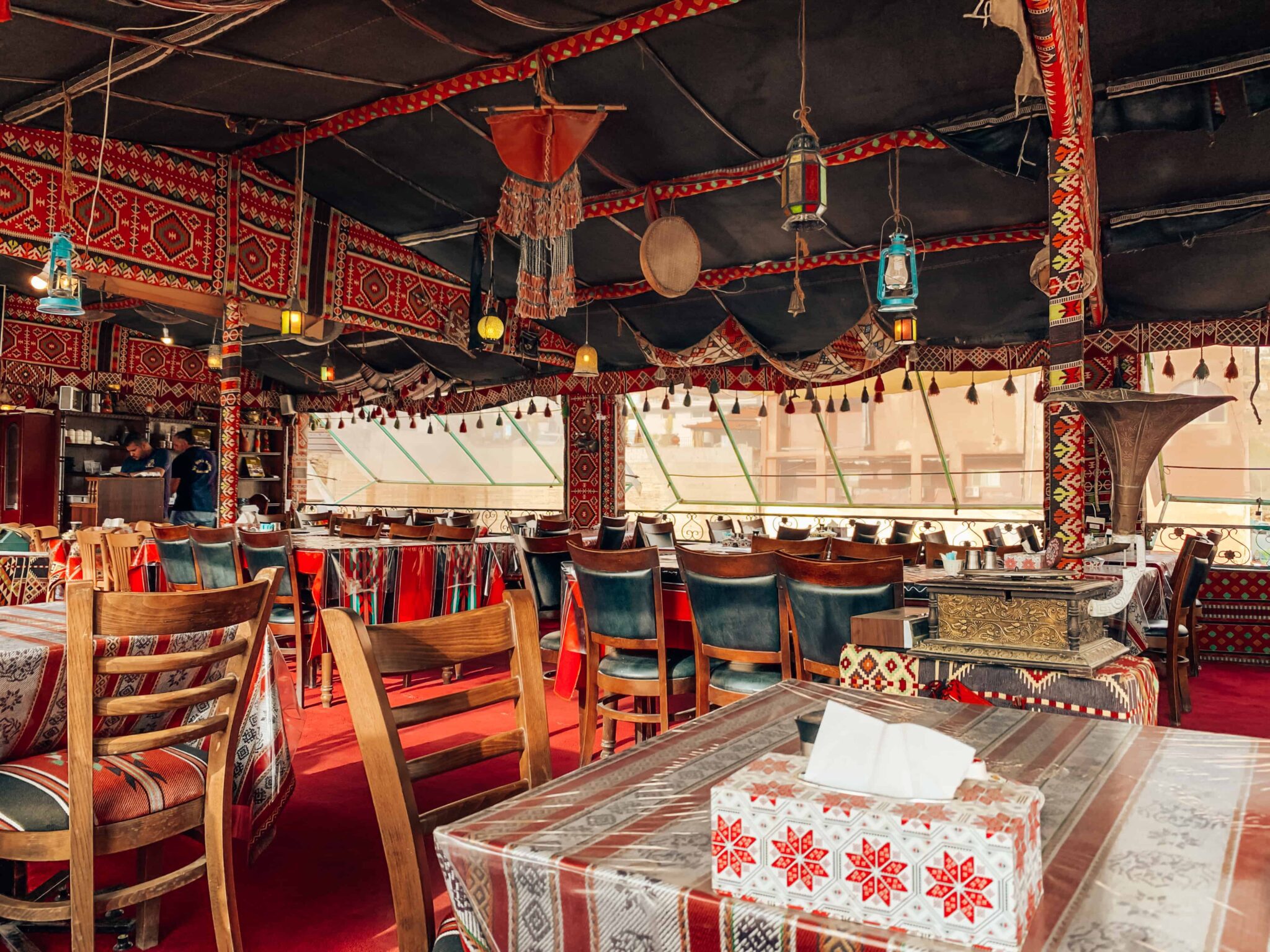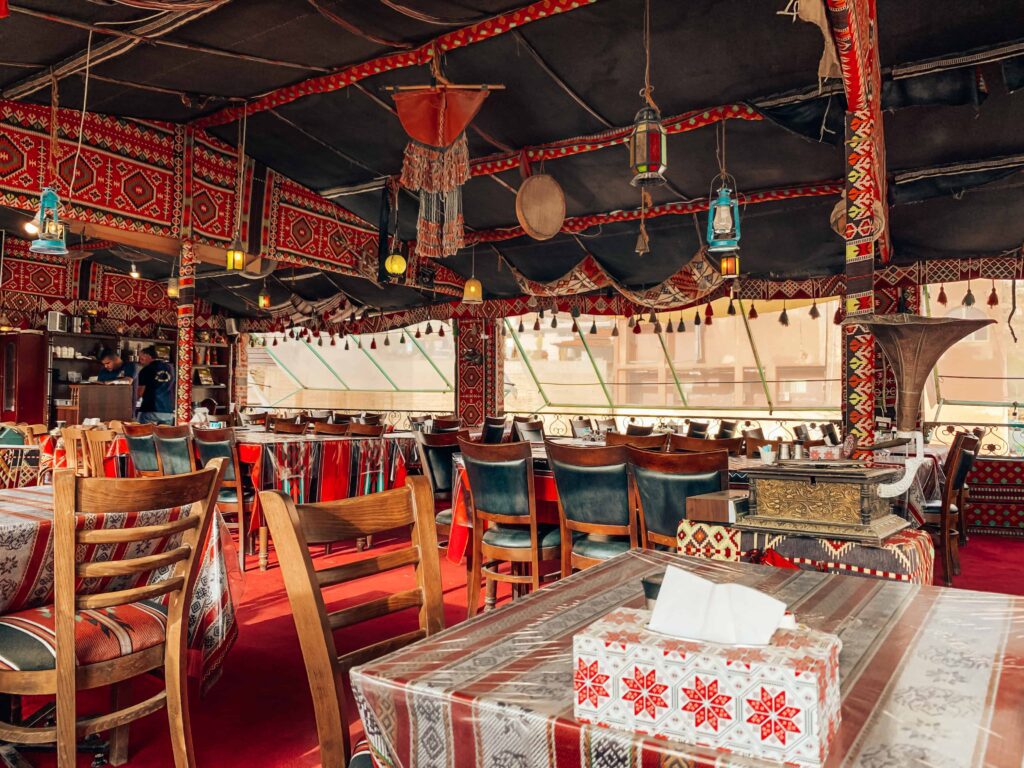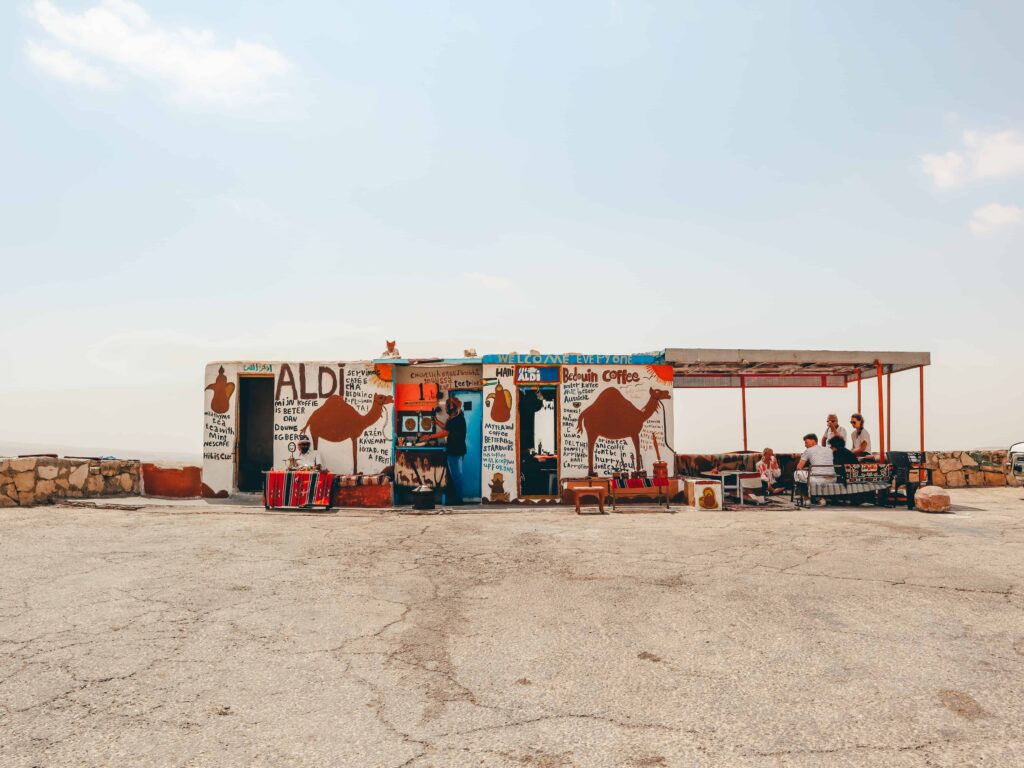 We actually incurred almost no other costs in Jordan. As a Dutch citizen you do need a visa for Jordan, but the costs for this are included in the Jordan Pass. Of course they do not pay with the Euro in Jordan, but with the Jordanian Dinar. That is why we have incurred some costs for this exchange rate. We actually paid almost everything via our credit card, and the bank charges a small exchange rate surcharge for this. In total this was €79.
What you spend in total for a trip through Jordan, of course, depends very much on what exactly you want to see, how luxurious you want to spend the night and travel, and what exactly you want to eat. We spent €5,427 in total for two people and 12 days. This results in an amount of €226 per person per day.
| Cost item | Total costs | Cost per person per day |
| --- | --- | --- |
| | | |
| | | |
| | | |
| | | |
| | | |
| | | |
Can this trip through Jordan also be done with a lower budget?
Of course it is also possible to make a nice trip through Jordan with a lower daily budget per person. Where, in our opinion, can some money be saved? Below are some tips to make this trip cheaper:
> The overnight stays can certainly be done for a lower budget. We stayed several times in a five star hotel. If you were to skip these hotels, the average price per night per person would drop considerably. However, we found these experiences well worth the money. Via booking.com you can easily compare the different prices per accommodation.
> You could certainly save on food and drinks as well. By replacing the luxury dinners with simpler meals in, for example, local restaurants, you quickly save a lot of euros while you may also get more into the local culture.
We do advise you not to cut corners on all the beautiful sights of Jordan. This made it an unforgettable trip for us!