Op zaterdag 15 augustus 2015 zijn we begonnen aan het avontuur waar we ons al een half jaar op voorbereiden; onze reis naar Hong Kong. We vertrokken naar Hong Kong om daar maar liefst vijf maanden te wonen en studeren. Deze serie reisverslagen van Hong Kong bestaat uit maar liefst zeven delen. Na deze maanden in Hong Kong, besloten we voor vijf weken door Azië te reizen. We bezochten onder andere Singapore, Thailand en China. Dit reisverslag gaat over onze drie dagen in Shanghai.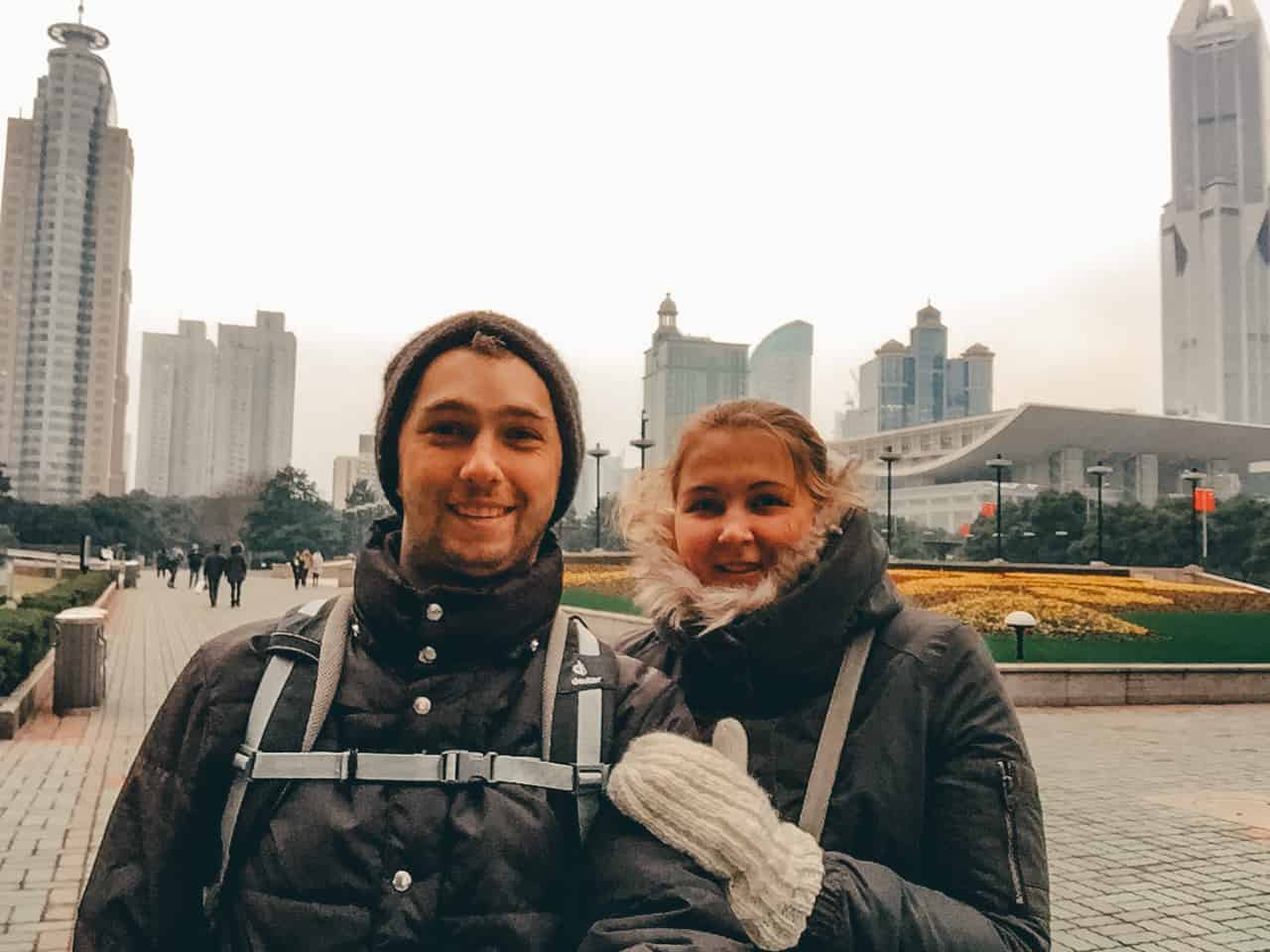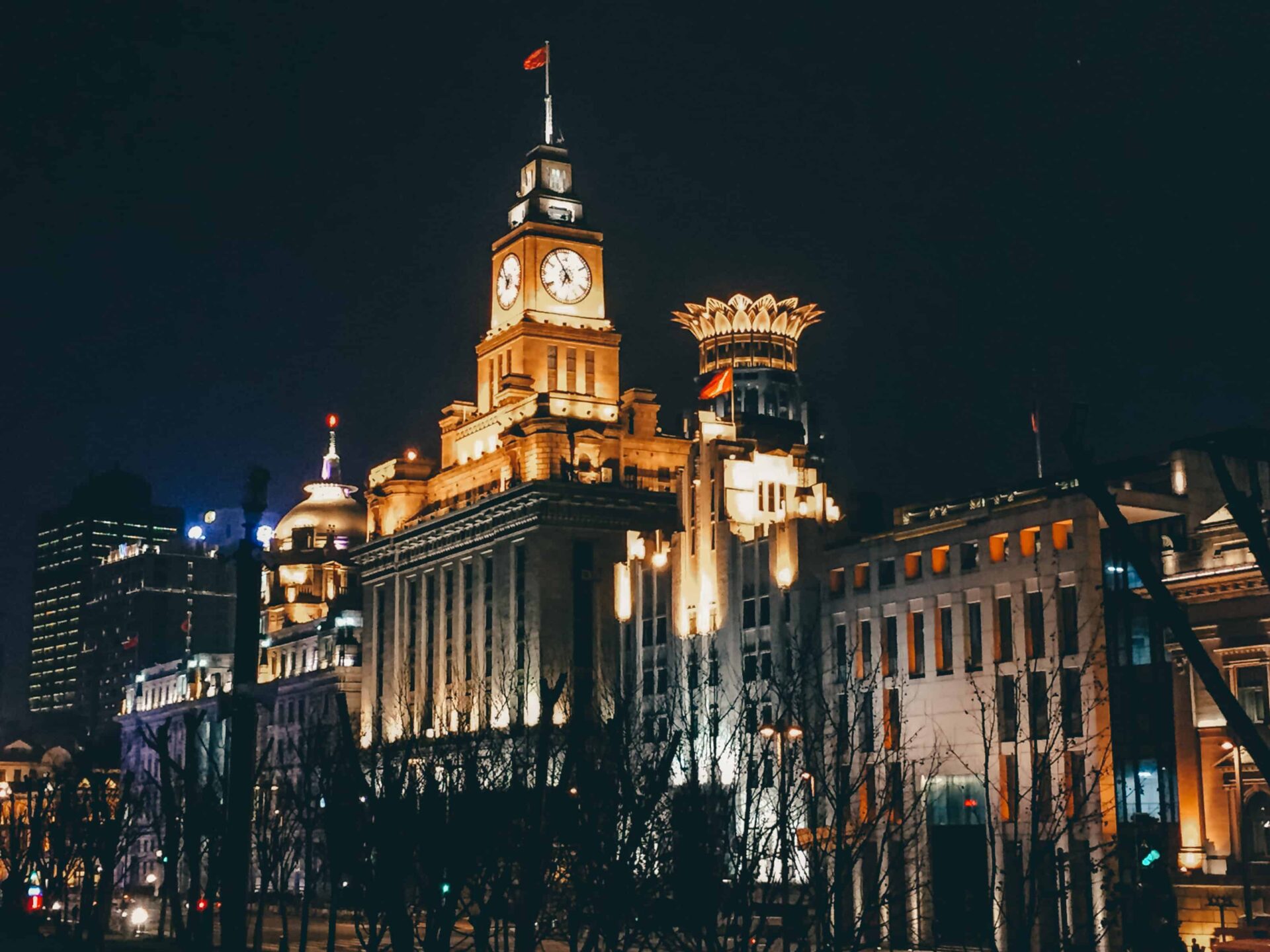 Op 11 januari kwamen we laat aan op het vliegveld in Shanghai, vanaf waar we per taxi naar ons hotel wilde gaan. Zelfs in deze wereldstad, sprak op de internationale luchthaven niemand een woord Engels wat erin resulteerde dat we met de taxi nergens in de buurt van ons hotel kwamen. Toen we zelf dachten in de buurt te zijn, zijn we uitgestapt en gaan lopen. We hebben toen midden in de nacht in de kou, het was ineens 4 graden i.p.v. de 40 in Thailand, uren met onze koffers rondgelopen wat erin resulteerde dat de wieltjes van de koffers afsleten, warm werden en zelfs smolten. Na een tijd kwamen we aan bij ons hotel met een bezwete rug maar koude vingers en tenen. We hadden een prima kamer. De andere morgen trokken we onze winterjassen, handschoenen en mutsen aan en gingen we de stad verkennen. Alweer een totaal andere wereld dan wat we eerder hadden gezien in alle landen die we al hadden bezocht.
Eerste indrukken van Shanghai
Aan de ene zijde enorme wolkenkrabbers welke nu nog bij de hoogste ter wereld horen, rijke zakenlui en mobiele commando posten van de politie. Aan de andere kant zwervers welke onder dikke dekens in de vorst op de grond slapen, en aapjes met een stalen ketting om hun nek die op straat salto's doen voor geld. Eenmaal aangekomen bij de baai weerspiegelde het licht van de vele fel verlichte wolkenkrabbers prachtig op het water. Aan de overzijde van de baai, aan de kant van die wolkenkrabbers, heb je een compleet tegenovergesteld beeld van de andere kant. Ook wel The Bund genaamd met een Europese en mediterrane bouwstijl. Naast deze mix van bouwstijlen, beelden van Mao en een kopie van the Wall Street bull, vind je in de dieper gelegen straatjes de echte Chinese bouwstijlen
Een van de hoogtepunten is de Yu Garden, wat de Chinese tuin bij uitstek is. Helemaal in Feng Shui stijl, met elementen van water, steen, vuur en lucht hebben we er ons uren vermaakt. Om vervolgens de Maglev te bezoeken. Een kaartje was duur, maar we (lees: Goort) wilden graag eens met de bekende magnetische zweeftrein reizen die ons met 300 km/uur naar de andere kant van Shanghai bracht. De andere metro en treinen zijn ook hypermodern, en een opvallend detail was dat in de metrotunnels, buiten de trein, dus op de wand van de tunnel, de reclame mee vliegt met de trein. De tunnels zijn namelijk voorzien van LED's, waardoor de reclamevideo's automatisch mee schuiven met de trein.
Bijzondere ontmoeting in Shanghai
Ondanks dat Shanghai erg veel toeristen en expats kent, vielen we toch nog op. Voor een wolkenkrabber werden we aangesproken door een man van onze leeftijd, welke aan Goort vroeg of hij met 'Beautiful Blonde' op de foto mocht. Leuk cultuurverschil, want Nadia stond er gewoon naast, maar hij moest natuurlijk Goort zijn toestemming hebben, en kennelijk niet zozeer die van haar. Nadia vond het prima en dus ging ze op de foto met deze jongeman die zijn geluk niet op kon. Na afloop werden we nog 40 keer bedankt waarna we de stad nog verder hebben verkend.